Santa Fe College enjoys a rich history of nearly 50 years of academic and community leadership, and we're building on that tradition. Find out more about our history, the people who make us successful, and how to help shape our future.

Who We Are
Santa Fe College, based in Gainesville, is one of the premier public colleges in the United States. A member of the Florida College System, a statewide system of 28 public colleges, Santa Fe was chartered by the State of Florida in 1965. Santa Fe offers a variety of educational options:
two-year associate degrees
four-year bachelors degrees
career and technical certificate and degree programs
continuing education programs tailored to employer and workforce needs
community education enrichment programs.
Santa Fe:
Ranks first in Florida among public colleges in graduation rate and in the Top 10 nationally in the number of associate degrees awarded in liberal arts.
Is a charter member of the prestigious League for Innovation in the Community College.
Enjoys strong ties with the University of Florida; SF sends more transfer students to UF than any other college.
Enrolls nearly 24,000 degree-seeking students annually from Florida, across the United States, and 54 countries. More than 40 percent of students come from outside the two-county district.
Enrolls an additional 9,000 students annually in enrichment, continuing education or workforce training programs.
Is easily accessible, with eight convenient and attractive campus locations throughout the region as well as OnLine: Gainesville (Northwest campus, Blount Center, Center for Innovation and Economic Development, Institute of Public Safety), Alachua (Perry Center for Emerging Technologies), Starke (Andrews Center), Keystone Heights (Watson Center), Archer (Davis Center)
Provides a rich college experience for students, with more than 60 clubs and organizations, a strong student government, study abroad programs, an honors program, intramural sports and a fitness center.
Competes for league championships in four sports - baseball, softball and men's and women's basketball.
Features small classes taught by exceptional, dedicated, and credentialed faculty.
Is the home for the 10-acre Santa Fe Teaching Zoo, one of only two in the nation, and the Kika Silva Pla Planetarium, the only planetarium in north central Florida.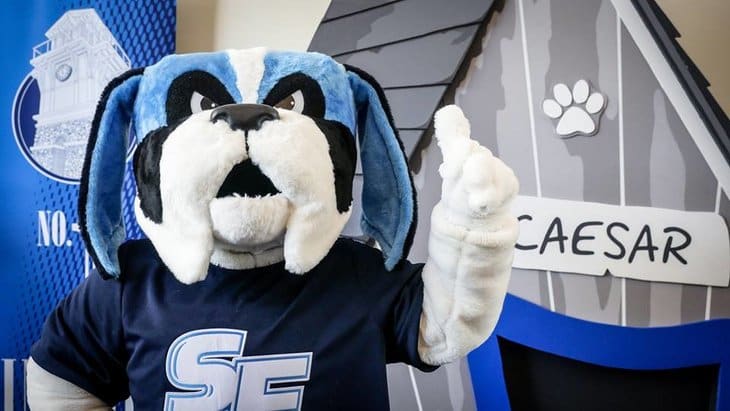 Programs of Study
Leading programs at Santa Fe include Health Sciences (Nursing, Respiratory Care, Cardiovascular Technology, Medical Imaging, etc.), Biotechnology and Clinical Laboratory Science, Business Administration, Digital Media, Zoo Technology and Health Services Administration. There is strong demand for graduates in these areas. The passing rate of SF graduates on national exams is high. In respiratory care, for example, the passing rate for SF graduates is 99 percent. Nearly two-thirds of SF students are enrolled in Associate of Arts programs, and SF has 2x2 articulation programs with four UF colleges. There is a UF@SF Center on the Northwest campus. Santa Fe offers bachelors programs in clinical laboratory science, health services administration (on-line), nursing and early childhood education. A bachelors level program in organizational development and supervisory management will be available soon. Under development are bachelors and advanced technical certificate programs in industrial biotechnology. In 2011, nearly 2,000 people were enrolled in SF's corporate training and workforce development programs. At the CIED (Center for Innovation and Economic Development), located in downtown Gainesville near UF Innovation Hub, SF provides a wide range of incubator services to entrepreneurs and start-up companies.
Strategic Plan 2014 - 2019
Adding value to the lives of our students and enriching our community.
Mission Statement
In keeping with our values and goals, Santa Fe College, a comprehensive public institution of higher education serving North Central Florida and beyond, adds value to the lives of our students and enriches our community through excellence in teaching and learning, innovative educational programs and student services, and community leadership and service.
Values
Santa Fe College is a dynamic, innovative learning community committed to
Academic excellence, academic freedom, and intellectual pursuit
Individual, social, and global responsibility
Honesty, integrity, and civility
Cultural diversity and equity
Collaboration with our community
Open access
Lifelong learning
Assessment, accountability, and improvement
Sustainable use of environmental, social, and economic resources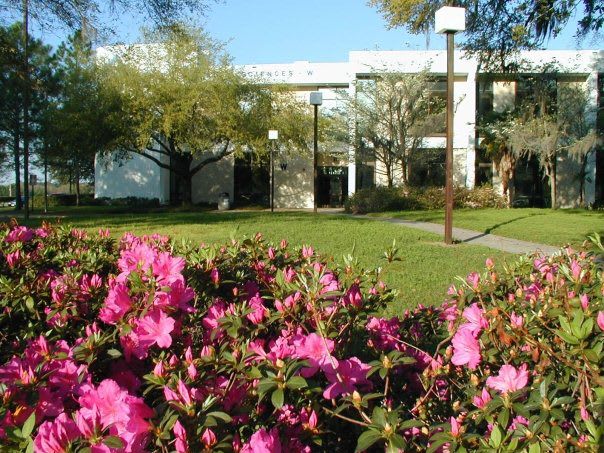 Strategies
Access
Make it easier to do business with Santa Fe College.
Simplify the entry process.
Diversify and improve points of college and student contact.
Ensure consistency and availability of services.
Match hours of operation and services to student need.
Offer classes, class times, and class formats that meet the research-based needs of students for flexible and nontraditional scheduling.
Assess quality and cost-effectiveness of services from multiple perspectives, particularly the student perspective.
Provide transparency to program and instructional outcomes and costs.
Consider both quality and cost when selecting required instructional materials.
Connection
Meet students where they are.
Provide students with intuitive and immediate access to resources and information through an engaging technology interface.
Communicate in terms clear to students, using varied and accessible means.
Map out pathways to information and resources.
Configure and equip learning spaces to encourage best teaching and learning practices.
Create a learning center or learning commons.
Define the role each department and program plays in student engagement and connection.
Serve students at the point of contact where possible.
Confirm referral paths for students and issues before handing them off, and describe next steps in terms clear to students.
Communicate Santa Fe's value to the community and to students.
Boost student utilization of college resources and support services.
Strengthen networks/connections with the public through engagement with civic organizations, service organizations, business partners, and community stakeholders.
Direction
Put learning and students first.
Promote and model best tools/practices to be successful.
Integrate college success skills with instruction in high enrollment or gateway courses.
Guide and support students along their way.
Expand support services and practices that help students identify their goals and stay on track for successful completion.
Integrate Orientation, advising, and other key interactions with students to feature timely information on next steps in support of learning and successful completion.
Develop the regional workforce.
Coordinate and enhance our partnerships with regional employers to match students with opportunities for apprenticeships, internships, and job placements.
Build academic/career lattices that provide pathways from high school through bachelor's degree programs.
Use labor market data to develop and refine academic programs to contribute to regional economic development.
Promote a culture of excellence.
Provide targeted professional development for faculty and staff.
Develop the organization to reflect institutional values in all interactions.
Achievement
Cultivate students who contribute to society.
Provide learning activities that foster civic engagement and service.
Demonstrate and promote sustainability.
Reinforce general education learning outcomes throughout the curriculum.
Prepare globally competitive graduates.
Prepare students to adapt to a changing world and effect positive change.
Model and instill professionalism and intercultural proficiency.
Position ourselves as the college of choice and as the employer of choice.
Locations
Gainesville
Address
3000 NW 83rd Street
Gainesville, FL 32606
Gainesville
,
Florida
,
USA
Programs
Associate of Arts
Associate of Science