MSc in
Master of Science in Family Nurse Practitioner (FNP)
Utica University Online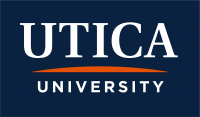 Introduction
Utica University offers an online master's degree in Family Nurse Practitioner (FNP). As an FNP, you'll be able to provide a higher level of patient care. In this role, you can diagnose and treat patients, establish community programs, and complete research that changes healthcare.
The FNP degree mandates a 2-day immersion experience and 720 practicum hours, which can be applied towards the 1,000 hours required for a DNP degree.
FNP Certification: The online MS - FNP program prepares you for national certification through the American Nurses Credentialing Center (ANCC) or American Academy of Nurse Practitioners National Certification Board (AANP).