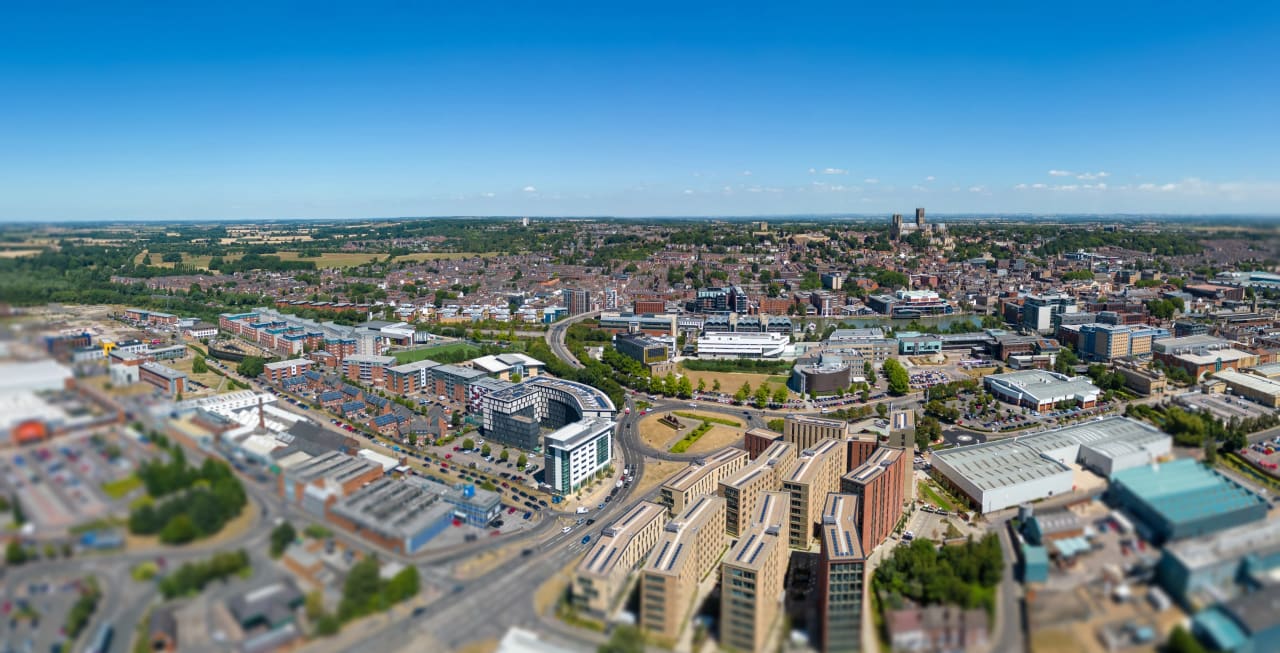 PhD in
MPhil/PhD Bioveterinary Science
University of Lincoln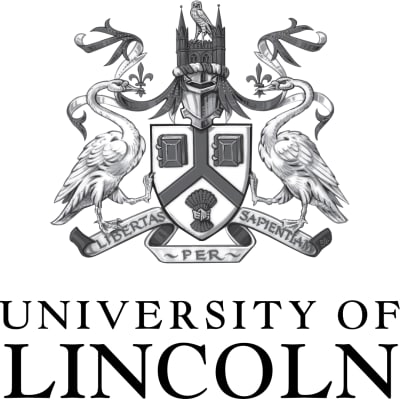 Key Information
---
Campus location
Lincoln, United Kingdom
Tuition fees
GBP 16,700 / per year *
Application deadline
Request info
Earliest start date
Sep 2023
* home full-time: £4,668 per year | international full-time: £16,700 per year
Discover Lincoln Wherever You Are in the World
Our webinars, subject masterclasses, question and answer sessions, and student panel talks are a great way to discover what it is like to live and study at the University of Lincoln.
Introduction
This programme provides students with the opportunity to research the science underlying animal health and disease. This could include the processes surrounding animal health, life histories of pathogens and parasites, infection and immunity, preventative measures, or diagnosis and treatments, and could look at issues affecting a wide range of animal species, including exotic, companion, livestock, and wild animals, as well as in humans.
Students benefit from training courses provided by the University aimed at developing key skills in research. Under the guidance and advice of their academic supervisors, students will also be encouraged to present talks and seminars on their work both at the University of Lincoln as well at national and international meetings and conferences, produce progress reports, develop their ability to write up work for publication in peer-reviewed journals, and, ultimately, to effectively communicate their research and thesis.
Beyond learning how to conduct research and the specialist skills that students are expected to develop within their subject discipline, the process of studying for a research degree can provide transferable skills in problem-solving, time management, independence and teamwork, and communication.
Key Information
Full-time
MPhil: 1.5-3 years.
Ph.D.: 2-4 years
Part-time
MPhil: 2-4 years.
PhD: 3-6 years
"This information was correct at the time of publishing (July 2023)"
Curriculum
How You Study
This research programme relies on independent study and research, supervised by an advisory panel of academic staff. The nature of this research will be specific to the subject area but is expected to investigate a novel question and provide a novel contribution to science.
Most students are initially enrolled on an MPhil programme. After one year, if sufficient progress can be demonstrated, students have the option to transfer to a PhD programme.
Due to the nature of postgraduate research programmes, the majority of time is spent in independent study and research, but you might also attend seminars and other research activities. Students will have meetings with their academic supervisor at least once a month, but the precise frequency of these will vary depending on individual requirements, subject area, staff availability, and stage of the programme.
Research Areas and Topics
Research within the Department of Life Sciences is conducted within five research groups:
The Animal Behaviour, Cognition, and Welfare Research Group comprises a unique team of internationally-renowned researchers working at the forefront of, and interface between, animal behaviour, cognition, health, and welfare.
The Cancer and Aging Research Group follows a multi-disciplinary and highly collaborative approach to increase understanding of disease characteristically associated with ageing at the molecular level, to improve prevention, diagnosis, and treatment.
The Diabetes, Metabolism and Inflammation Research Group is focused on innovative research in the area of diabetes and related cardiometabolic and associated inflammatory disorders.
The Evolution and Ecology Research Group works to understand the evolution and ecology of populations, species, and communities, across all levels of biological organisation, from genes through to ecosystems.
The Microbiology and Biotechnology Research Group is working to answer fundamental questions relating to the characterisation, evaluation, and testing of microorganisms and viruses.
How You Are Assessed
Students will have at least one formal meeting with their supervisors each month where progress will be discussed. After three months students are expected to provide an outline of their research proposal, which will be evaluated. Most students are initially enrolled on an MPhil programme, and after the first year, they may apply for transfer to a PhD programme via a written report on which they will be orally examined.
Both the MPhil and PhD are awarded based on the quality of a student's thesis and their ability to present and successfully defend their research in an oral examination (viva voce). They are expected to demonstrate how their research findings have contributed to knowledge, or developed existing theory or understanding.
Career Opportunities
A doctoral qualification can be the capstone of academic achievement and often marks the beginning of a career in academia or research. A research programme provides the opportunity to become a true expert in your chosen field, while developing a range of valuable transferable skills that can support your career progression. A research-based degree is also the most direct pathway to an academic career. PhDs and research degrees are a great chance to expand your network and meet diverse people with similar interests, knowledge, and passion.
The University's Doctoral School provides a focal point for Lincoln's community of researchers, where ideas and experiences can be developed and shared across disciplines. It also offers support and training to help equip you for both academic and non-academic careers.
English Language Requirements
Certify your English proficiency with the Duolingo English Test! The DET is a convenient, fast, and affordable online English test accepted by over 4,000 universities (like this one) around the world.