Bachelor in
Medicine MBBS (Bachelor of Medicine, Bachelor of Surgery)
Queen Mary The London School of Medicine and Dentistry (Malta)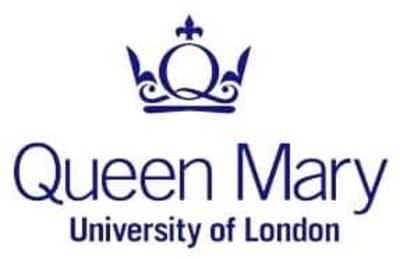 Key Information
---
Application deadline
Request info
Earliest start date
Request info
Scholarships
Explore scholarship opportunities to help fund your studies
Introduction
Clinical skills, from the very beginning
The Queen Mary University of London is proud to offer a five-year Bachelor of Medicine, Bachelor of Surgery (MBBS) programme taught on the Mediterranean islands of Malta. The MBBS is taught by Barts and The London School of Medicine and Dentistry, a faculty of Queen Mary, a member of the Russell Group of leading research-led UK universities.
The MBBS Malta in 12 straightforward points
Full-time, 5-year programme
Taught in English on the island of Gozo, Malta.
Graduates are awarded a Medicine MBBS from Queen Mary University of London (Barts and The London School of Medicine and Dentistry)
Students apply directly to the Queen Mary University of London, not UCAS
The UCAT Test Dates for 2022 are from 11th July 2022 until 29th September 2022. You must register and take the UCAT in 2022 if you are planning to apply for 2023 entry.
Junior Doctor (FY1 and FY2) positions available in Malta
Listed in the World Directory of Medical Schools
Ranked 2nd in The Guardian University Guide 2020 and The Complete University Guide 2021
3rd in the world for research citations in medicine by the QS World University Rankings 2019
Same core curriculum as the MBBS in London
Early clinical experience with an innovative research-led curriculum
Study in a state-of-the-art medical school, unlike any other in Europe
The programme has been designed to provide students with the medical knowledge, clinical skills and professional attitudes required to become a competent Foundation Year (FY1) Doctor. Our spiral curriculum is taught in a series of modules based on body systems which, in turn, encompass various scientific and medical themes. The curriculum is integrated, problem- and systems-based, and promotes early patient contact and clinical skills. The programme is very similar to the MBBS London programme in terms of its content, method of delivery and selection criteria.
Have you always dreamt of a career in medicine?
About Barts and The London School of Medicine and Dentistry
One of the leading medical schools in the UK, Barts and The London School of Medicine and Dentistry brings together two venerable teaching institutions: St Bartholomew's Hospital, which dates back to 1123, and The London Hospital Medical College, which was the first purpose-built medical school in England and Wales, founded in 1785.
This wealth of tradition is combined with some of the most modern medical facilities in the UK, including the largest new hospital in Europe, the first new dental hospital building in the UK for 40 years, and the Blizard Building, containing some of the largest open-plan biomedical research laboratories in Europe.
As you would expect from a medical college that has 230 years experience of in training the next generation of doctors and surgeons, our students are very satisfied with their learning experience – in the most recent National Student Survey (NSS 2017), 93 per cent were satisfied with the quality of their course. We will be bringing the same standards of innovative research-led teaching and investment in excellent facilities to our MBBS in Malta.
Research strength
According to the Research Excellence Framework (REF 2014), Barts and The London School of Medicine and Dentistry is placed within the top seven UK institutions in all three Units of Assessment – Clinical Medicine; Public Health, Health Services and Primary Care; and Allied Health Professions, Dentistry, Nursing and Pharmacy.
Teaching and Learning
Your tutors will support and encourage you to develop an independent attitude to learning, such as making decisions about how to tackle key subjects and researching and discussing them with fellow students.
This approach will prepare you for life as a qualified doctor when you will take responsibility for keeping your knowledge up to date through continuing professional development.
The teaching methods employed will ensure that you can both understand the principles of medicine and apply your knowledge in the same way when treating a patient.
When compared with more traditional programmes, formal lectures play a small part in the MBBS Malta programme.
Practical sessions
In the early part of the programme, sessions take place in our clinical rooms, equipped with computers and closed-circuit television.
Communication skills
You will receive practical training in interviewing techniques and special sessions devoted to communication between doctors and their patients.
Project work
Project work will bring you into contact with the local community through working with GPs and community tutors.
Problem-based learning
A central element of the medical curriculum is problem-based learning. PBL involves groups of eight to ten students working together to understand and explain the central issues of a problem under the guidance of a tutor.
Effective teamwork is essential for PBL: undertaking independent research and presenting your findings to the group will help you retain the information, in turn developing your communication skills. The early use of clinical scenarios will help you apply your knowledge.
Assessment
The pattern of assessment is a combination of continuous assessment and regular examinations throughout the programme, with final exams each year. A scheme of merits and distinctions rewards excellent or outstanding performance across each sector of the curriculum. There is also a comprehensive scheme of prizes to recognise special ability both in the main examinations and in specialist subjects.
Continuous assessment
Continuous assessment provides you with regular opportunities to consolidate your learning. You can monitor your own progress and teaching staff can identify students who may need additional help with their studies. Continuous assessment takes many forms: short in-course examinations, written accounts of problems or cases studied, poster, clinical or other presentations, log-books, work-books, direct observation or clinical firm grades. This approach to the results of the end-of-year examination in less cramping and examination stress for students.
End-of-year examinations
End-of-year examinations measure progression through the core curriculum and use a range of innovative assessment methods. Written papers test knowledge and its application to problem-solving, with extended matching questions, short answers and modified essay questions often used in conjunction with clinical scenarios. In addition, computer-based exams for anatomy, histology and data interpretation are used in the first two phases of the programme.
Objective Structured Clinical Examinations (OSCEs)
These are used from the first year of the programme to assess competence in clinical, communication and practical skills. Students move through a series of stations, where they have five or ten minutes to perform a specified task with a real or simulated patient or a mannequin.
Formative assessment workshops
Formative assessment workshops (where scores do not count) and informal feedback in small group teaching sessions help you develop your knowledge and personal and group skills throughout the programme.
Assessment of Student Selected Components
SSCs are assessed individually on a simple grading system, which builds into a portfolio covering many aspects of medicine. They must be successfully completed at the end of each year in order to progress to the next year and can help inform the award of merit in other parts of the programme.
English Language Requirements
The language of instruction of the MBBS Malta programme is English. You will need to provide evidence of your English language ability as part of our application assessment process, namely:
GCSE English Language or
An IELTS score of 7.0 overall, taken within two years.
For those who have not yet met our requirements, we will include this as part of your offer conditions, if selected. For further information, please see our English Language page: https://www.qmul.ac.uk/international-students/englishlanguagerequirements/
Tuition Fees
32,000 Euros per year
Application Process
Candidates apply directly to the university, not through the UK's standard application system, UCAS.
The deadline for applications is 1st March 2023. However, the University reserves the right to close applications early. Should we decide to close applications prior to the 1st March 2023 deadline, the website will be updated to give a 2-week notice.
Doctor You
This is the format for the next five years if you choose to study Medicine at Queen Mary, Malta Campus. The course has three distinct phases, from basic systems to general medicine, specialities and, finally, preparation for practice.
Gozo Challenge
We know that our students like a challenge and a sense of achievement. So we set Jeremy and Luiza off on our inaugural Gozo Coastal Challenge:
6 modes of transport
5 hours
4 selfies
3 must-see places
2 fun activities
1 island