PhD in
PhD in Immunopharmacotherapy
Palacky University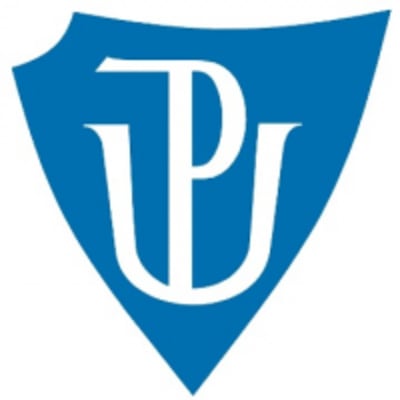 Key Information
---
Campus location
Olomouc, Czech Republic
Tuition fees
EUR 100 / per year
Application deadline
Request info
Earliest start date
Request info
Introduction
Ph.D. students will be trained in he field of vaccine design including construction of vaccination antigens either wild type or chimeric based on protein, glycoprotein, or DNA/RNA; antigen modification for targeted induction of cytotoxic T cells, induction of tolerizing T cells, modification of allergen- or autoantigen-specific immune responses and induction of oral tolerance phenomenon; antigen or DNA/RNA modification for corpuscular vaccine formulation, utilizing various route of administration (systemic and mucosal) and evaluation of either systemic or mucosal immune responses in humoral and cellular arms as well as relevant intracellular signalling pathways.
Curriculum
The length of the program is 4 year
Programme Structure
Courses Included:
Immunology - theoretical seminar
Cell signaling - theoretical seminar
Principles of pharmacology - theoretical seminar
Biotechnology - theoretical seminar
Biologicals - theoretical seminar
Modern microscopy technologies and technologies of micro and nano objects manipulations - theoretical seminar Techniques for physicochemical characterization of nanomaterials and biomolecules - theoretical seminar
Bioimaging in vivo and in vitro - theoretical seminar
Immunology - practical lessons
Cell signaling - practical lessons
Biotechnology - practical lessons
Pharmacology of nanoparticles - practical lessons
Techniques for physicochemical characterization of nanomaterials and biomolecules - practical lessons
Bioimaging in vivo and in vitro - practical lessons
Journal club Immunopharmacotherapy
Literature databases
Design and management of scientific research project
Medical ethics and law
Applied statistics in biomedicine
Good clinical practice
Evidence-based medicine
Molecular biology methods in biomedicine 1
Principles of hematological cancer diseases
Intellectual property protection
Scientific presentation
Molecular biology methods in biomedicine 2
Methods in epidemiology
Program Outcome
Graduates in Immunopharmacotherapy will be well prepared for the coordination, design, testing and validation of preventive and therapeutic approaches and will be able to apply the results to medicine. The PhD graduate will have theoretical and practical training in laboratories focused on experimental immunology, intracellular signaling, immunopharmacology and nanotechnology.
The graduate will be educated in detail with the current possibilities of biological treatment and will be able to actively participate in the development of new biological drugs in basic and applied research. The graduate will be able to design, obtain, process and publish the results of their work in top scientific journals.
https://new.imunologie.upol.cz/phd-programs/
http://www.cittadella.cz/c/sites/File/video/Prenos//FIT_CEREBIT/FIT_CEREBIT_IFT_profil_v3CZ_fullHD.mp4
Common scientific understanding
Integrated understanding through "core" lecture courses on the basics of the field of molecular biology and immunology: Doctoral researchers of various disciplines will learn the common molecular biology knowledge that bridges their background with other disciplines and a selection of courses that emphasize skills commonly needed in immunological and farmaceutical research.
Conducting individual research through development of a thesis project. For a selection of current and past topics see our open PhD projects. https://new.imunologie.upol.cz/study-programme-immunopharmacotherapy/
Personal skills courses and strong mentoring program: Writing publications, presenting results and managing groups are key skills for internationally visible top scientists. Regular presentation of results at conferences and to external mentors will improve the training and mentoring.
Training in collaborative research through short-term research visits at foreign top research groups.This will give unique contacts to top experts in the field and increase visibility of their research projects.