Bachelor in
Bachelor's in Nursing Care
New Vision University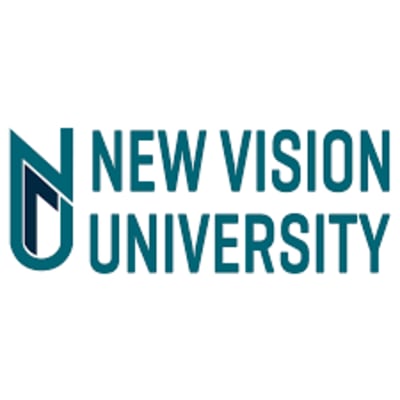 Key Information
---
Campus location
Tbilisi, Georgia
Application deadline
Request info
Earliest start date
Request info
* with scholarship USD 3375
Introduction
The aim of the program is to train highly valued and responsible nursing specialists and equip them with the skills necessary to work in the healthcare field; to be competent and competitive in a multicultural environment and to apply their knowledge and competence to nursing management and patient healthcare.
The structure and content of the program provide the student with an integrated knowledge of the norms and pathology of the functioning of the human body; and the principles of nursing care and management. The program develops transfer skills, which makes the graduate competitive in both, local and international markets.
The program is based on the nursing undergraduate programs of the leading universities in the Netherlands and is implemented by teachers from leading Dutch nursing schools (Erasmus University MC; HZ University of Applied Sciences), as well as certified trainers from the European Resuscitation Council (ERC).
The student will acquire knowledge and skills based on their practical significance - learning only what will be useful from the first day on the job as a nurse. In the third year of study, the student will have the opportunity to choose where to undergo their internship: in Georgia or in one of the leading clinics in Europe. From the fourth year, the student will be able to participate in a one-year paid employment program.
Scholarships and Funding
Following NVU's mission that endeavors equal access to education for students from around the world, a 25% University Scholarship is applicable to students who successfully pass elected courses during two consecutive semesters.
Curriculum
A classic program consists of 240 Credits.
General Competence
Introduction to Sociology and Social Psychology
Academic Writing
Research Methods
Introduction to Philosophy
History of World Civilization
Critical Thinking and Logic
Introduction to Law
Communication and Negotiation
Game Theory
Presenting for Success
Calculus
Introduction to Statistics
World Culture
Basics of Medicine
Body Systems
Life Sciences
Pathophysiology
Communication Skills in Medicine
Medical Law and Ethics
Health Promotion and Wellness
Medical Psychology
Pain Management
Occupational Diseases
Evidence-based Medicine
Health Management
Clinical Skills
Nutrition
Nursing
Introduction to Nursing Practice
Public Health and Health Assessment
Community Health Nursing
Adults Nursing
Mental Health Nursing and Nursing for People with Special Needs
Pharmacology for Nursing
Oncology and Palliative Care Nursing
Maternal, Newborn Nursing and Paediatric Nursing
Acute Diseases and Surgery Nursing
Nursing for Geriatrics
Practice Portfolio
Research Project
Nursing for Infectious Diseases
Clinical Practice
Program Outcome
Learning Outcomes
Knowledge and Understanding
Knowledge of health care, social and behavioral science, and ethical standards of the profession;
Knowledge of principles of evidence-based health care practice;
Knowledge of principles of patient-centered health care organization;
Understanding of basics and principles of nursing;
Understanding of the main profession-related techniques and procedures.
Ability to formulate tasks, coordinate with team members, adequately assess the capacity of team members, capacity to deal with uncertainty and force majeure situations.
Skills
Ability to apply different principles, methods, and knowledge to health care practice and research;
To present the evidence and counterarguments upon the review of the results;
Apply the principles, skills, and knowledge of evidence-based health care;
Perform nursing procedures and manipulations;
Correctly implement data of health care, social and behavioral sciences;
Perform supervised research relevant to professional competence.
To be able to analyze, summarize, and make judgments;
Ability to make sound judgments on the basis of critical analysis of selected data, and conduct research with the application of the selected theoretical framework.
Ability to communicate effectively in a health care context verbally and in written form;
Ability to listen, observe, and ask proper questions to patients and colleagues;
Effectively use information and information technology in a healthcare context;
To carry out communication with a patient
Management of self-learning;
Capacity of time management, choosing proper priorities, accomplishing tasks at due time;
Ability to recognize limits of own knowledge and clinical skills.
Responsibility and Autonomy
Apply ethical principles in health care practice;
Respect patients' rights;
Efficient communication with any person irrespective of social, cultural, religious, and ethnic belonging;
Promote health, engage with population health issues, and work effectively in a health care system.