Bachelor in
Bachelor's in Medical Rehabilitation
New Vision University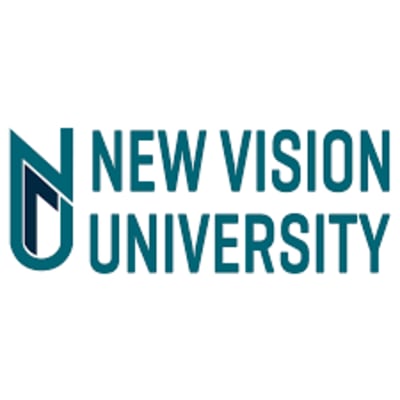 Key Information
---
Campus location
Tbilisi, Georgia
Application deadline
Request info
Earliest start date
Aug 2024
* with scholarship USD 3375
Introduction
The program's aim is to train a specialist of high values ​​and responsibilities in the field of Physical Medicine and Rehabilitation, who will apply their knowledge and skills to patients' care and their life quality improvement. The structure and content of the program provide the student with integrated knowledge on the normal functioning of the human body, recovery of pathological conditions and adaptive skills, as well as develops the transfer skills, which makes the graduate competitive in both local and international markets.
The modern methods used in the teaching process make the learning process interesting for the student while engaging in outpatient and in-hospital practice at an early stage allows the development of clinical skills and rising as a professional.
Scholarships and Funding
Following NVU's mission that endeavors equal access to education for students from around the world, a 25% University Scholarship is applicable to students who successfully pass elected courses during two consecutive semesters.
Curriculum
A classic program consists of 240 Credits.
General Competence
Introduction to Sociology and Social Psychology
Academic Writing
Research Methods
Introduction to Philosophy
History of World Civilization
Critical Thinking and Logic
Introduction to Law
Communication and Negotiation
Game Theory
Presenting for Success
Calculus
Introduction to Statistics
World Culture
Basics of Medicine
Body Systems
Life Sciences
Pathophysiology
Communication Skills in Medicine
Medical Law and Ethics
Health Promotion and Wellness
Medical Psychology
Pain Management
Occupational Diseases
Evidence-based Medicine
Health Management
Clinical Skills
Nutrition
Physical Medicine and Rehabilitation
Introduction to Physical Medicine and Rehabilitation Practice
Kinesitherapy
Healing and recovery medicine
Neurorehabilitation
Rehabilitation of Musculoskeletal Disorders
Surgery and Oncology Rehabilitation
Rehabilitation of Cardiopulmonary Disorders
Rehabilitation of Gastrointestinal and Endocrine Disorders, Obesity
Sports Medicine and Rehabilitation
Public Health and Health Assessment
Research Project
Ride Therapy / Hippotherapy
Geriatric Rehabilitation
Sports Rehabilitation Practice
Prosthetics and Orthotics
Rehabilitation of Gynaecological Disorders
Program Outcome
Learning Outcomes
By the conclusion of this course student:
Makes an assessment of the health condition of a patient and tailors his/her rehabilitation plan based on the obtained knowledge in basic medicine and rehabilitation, interprets prescription of a physician and accomplishes it.
Independently works in the health care system based on the obtained knowledge, values and elaborated practical skills according to the ethical principles;
Accomplishes procedures and manipulations according to professional standards, including complicated problems and the difficult environment with the protection of patient's rights;
Serves for the welfare of society, cares about patients' health and enhancement of the quality of their life, using the knowledge of health protection, social and behavioural science and ethics
Promotes health protection and participates in the questions related to this, effectively works in the health care system;
Collects data, interprets/analyses them, makes conclusions based on the critical analysis of the obtained data, discusses them with medical and non-medical society, communicates with patients regardless of their social, cultural, religious, or ethnical background;
Can self-assess own knowledge and professional skills, continue learning and researching process, develop new ideas, and present them.