Bachelor in
Bachelor in Health Communication
Middle Tennessee State University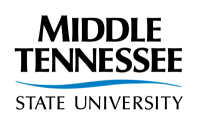 Introduction
The Princeton Review ranked communication studies as one of the top-ten college majors. MTSU's program is student-centered, with small classes and personal advising. Communication Studies offer flexibility in career choices as well as the opportunity for personal development. Our courses stress developing strong interpersonal skills, knowledge of diverse cultures, improved problem-solving abilities, and the ability to work well in a group as both member and leader. Exciting opportunities in the program include the Experiential Learning Scholars Program (EXL), our internship program, and debate, which is open to all students. Not only does debate improve research skills and boost confidence, but it's also a great way to make friends!
Curriculum
The major in Communication with a concentration in Health Communication equips students to understand communication as it applies to various health contexts and to be advocates for themselves and others in health-related experiences. Health Communication combines the skills, concepts, theories, and processes we talk about in our core communication classes and uses them to advance health and well-being. Students will emerge ready for successful careers in a variety of fields, such as health administration, public health, crisis and risk management, health education, patient advocacy, care coordination, and other opportunities both within and outside of the health sector. Students will also be prepared for the option of graduate studies. Acknowledging the dynamic landscape of health, students will learn critical communication skills by engaging with communication research about health theories, organizations, experiences, relationships, and technology.
Career Opportunities
Depending on the combination of elective courses and minor(s), successful Communications majors can pursue careers in areas as diverse as business, law, education, the government, and non-profits.
Career possibilities include such areas as:
Bank manager or loan officer
Community outreach and education director
Counselor
Entrepreneur
Event planner
Human resources manager
Intercultural and diversity trainer
International study abroad director
Lawyer
Military officer
Political campaign strategist
Professor
Public relations practitioner
Recruiter
Researcher
Trainer
University administrator
English Language Requirements
Certify your English proficiency with the Duolingo English Test! The DET is a convenient, fast, and affordable online English test accepted by over 4,000 universities (like this one) around the world.