BSc in
RSN to BSN
Methodist University Online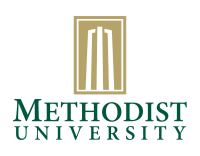 Introduction
The online RN to BSN from Methodist University is designed to prepare working nurses to advance their professional profile. Designed for nurses who have already completed their associate degree and have an unrestricted RN license, the online RN to BSN provides the credential for advancement opportunities. You'll be able to progress through the core BSN courses in as little as one year at an affordable rate.
Our RN to BSN online program focuses on helping you refine your nursing skills to ensure you're equipped to offer the best possible patient-centered care. Our accredited* curriculum combines nursing theory and practice, with courses covering topics like health policy, evidence-based practice application, pathophysiology, public health nursing, and bedside care, giving you an advantage as you move into the job market or seek career advancement opportunities.
With the clinicals portion of the program, you will be able to independently locate a position of your choosing, preparing you to enter diverse health care and medical environments as a prospective practicing nurse.
Today, most health care employers prefer BSN graduates to fill nursing jobs, and the Institute of Medicine has called for the majority of the nursing workforce to hold at least a bachelor's degree by 2020.
Request more information about the online RN to BSN program today.
*The baccalaureate degree program in nursing at Methodist University is accredited by the Commission on Collegiate Nursing Education.