Certificate in
Graduate Nursing Education Certificate
Methodist University Online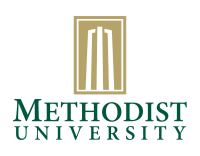 Introduction
Methodist University's online Graduate Nursing Education Certificate is designed to expand your nursing skill sets and prepare you to teach in a variety of health care and academic settings in roles ranging from staff development coordinator to undergraduate classroom instructor, depending on your degree level. Finish your program in one year.
This online program meets the teaching and learning requirements for nursing faculty in North Carolina as regulated by the North Carolina Board of Nursing. A baccalaureate degree in nursing is required for admission. Courses are delivered in a flexible format that allows you to study on your schedule while maintaining personal and professional commitments.
As a student, you will complete 150 practicum hours in your area of interest and learn from a faculty of nursing experts who bring relevant experience to the online classroom. Faculty will oversee all coursework and clinical experiences to provide support throughout your program.
Possible roles for graduates include staff development coordinator, nurse educator in acute and outpatient settings, and instructor in associate degree, nursing diploma, licensed practical nursing, and nursing assistant programs. Upon program completion, students who have a master's degree can pursue nurse educator certification through the National League for Nursing. This certificate prepares graduates with advanced degrees to teach as clinical and/or classroom instructors at the undergraduate level.