MA in
M.A./Ed.S in Clinical Mental Health Counseling
James Madison University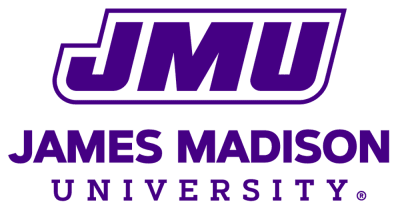 Key Information
---
Campus location
Harrisonburg, USA
Application deadline
Request info
Earliest start date
Request info
Introduction
As members of the clinical mental health counseling program of James Madison University, we have formed our own special community of faculty, staff, and students. We vary in abilities, age, class, gender, ethnicity, race, religion, sexual orientation, and place of birth, but we share a common vision of achieving a vitally important mission and transforming students into successful community counselors. Our alumni are dedicated to providing competent, caring, and ethical services to diverse clients in public agencies, community programs, and private practices.
Putting our principles into practice, we strive to create a caring community in which we can thrive personally and grow professionally. While many of our graduates work in rural communities in Virginia's Shenandoah Valley or among the mountains of West Virginia, many more have moved on to serve in other communities throughout the mid-Atlantic region and across the nation. We invite our students to embark on a life-long journey of exploring new possibilities, refining their skills, and staying fresh throughout their careers. We encourage them to support one another in the formidable task of facilitating the change process in individuals, couples, families, groups, and communities as licensed professional counselors. Finally, we challenge our graduates to advance the clinical mental health counseling profession through service, research, innovation, advocacy, and training.
The Master of Arts (M.A.) degree in Counselor Education with a concentration in Clinical Mental Health Counseling is awarded only after completion of all educational specialist degree requirements. This program provides the academic and applied training necessary for individuals seeking employment as counselors in clinical mental health agencies, psychiatric facilities, or private practice. The program requires the completion of a minimum of 60 credit hours.
Scholarships and Funding
Students enrolled in this program are eligible for graduate assistantships that signficantly reduce tuition and offer a stipend that is sufficent to cover the cost of housing, meals and some additional expenses.
Curriculum
Clinical Mental Health Counseling Educational Specialist Degree Requirements
Minimum Requirements
PSYC 600. Introduction to Measurement and Statistics
PSYC 607. Assessment Procedures in Counseling
PSYC 614. Advanced Developmental Psychology
PSYC 630. Clinical Mental Health Counseling
PSYC 660. Counseling Theories
PSYC 661. Counseling Techniques
PSYC 663. Substance Abuse Counseling
PSYC 664. Counseling Process
PSYC 665. Group Counseling
PSYC 668. Couple and Family Systems
PSYC 669. Career Development
PSYC 685. Psychopathology: Diagnosis and Intervention Planning
PSYC 695. Practicum in Counseling
PSYC 710. Counseling Strategies & Crisis Intervention
PSYC 749. Multicultural Perspectives of Intervention
PSYC 760. Supervision and Consultation for Counselors
PSYC 790. Internship in Clinical Mental Health Counseling
Research Project/Thesis
Choose one of the following:

PSYC 800. Educational Specialist Research Project1
PSYC 700. Thesis Research
(Note: The thesis option requires an additional 3 credit hours)

Elective course (adviser approval required)
1Only three credit hours of PSYC 800 may be used to satisfy program requirements for the educational specialist degree. If the research project is not completed after three credit hours, then the student must continuously enroll (each semester including summer) in PSYC 799 until the project is completed.
This is a sample syllabi are linked below. To see specific syllabi used during the current semester, please contact us.
Program Outcome
The collective objectives of the Counseling Programs and specific objectives of the Clinical Mental Health Counseling Program are as follow:
JMU Counseling Program graduates are able to take responsibility for embodying and practicing professional and ethical standards at the degree of mastery. Graduates are able to and hold themselves and colleagues accountable for practicing as ethical professional counselors.
JMU Counseling Program graduates are able to work collaboratively and responsibly with colleagues, clients, and community members representing a variety of backgrounds and experiences. Graduates are able to recognize their own beliefs and values and embrace attitudes and practices of understanding, respecting, and competently addressing the beliefs and values of others.
JMU Counseling Program graduates are able to apply developmentally appropriate counseling theories and techniques, which are ethically and culturally relevant, in the best interest of their clients.
JMU Counseling Program graduates are able to provide developmentally appropriate career assessment and intervention strategies. Accounting for the clients' varying stages of career and educational development, program graduates employ relevant assessments and apply labor market trends.
JMU Counseling Program graduates are able to provide evidence-based counseling services to diverse clients, grounded in principles of developmental competence, empathy, humanism, and social justice. Program graduates are able to make decisions that are in the best interests of their clients.
JMU Counseling Program graduates are able to employ relevant assessments related to clients and programs in their respective workplaces. Program graduates are able to assess clients for serious and foreseeable harm to self or others and/or abuse and neglect.
JMU Counseling Program graduates are able to critically evaluate research related to core areas of counseling practice and use data-informed decision-making practices for program evaluation and management.
JMU Clinical Mental Health Counseling Program graduates demonstrate the knowledge and skills necessary to address a wide variety of circumstances within the context of clinical mental health counseling. Applying evidence-based interventions for prevention and treatment of a broad range of mental health issues, graduates also demonstrate skills for interprofessional collaboration and advocacy.
Career Opportunities
The M.A./Ed.S. Program in Clinical Mental Health Counseling provides the coursework necessary for students to become Licensed Professional Counselors in Virginia. Upon graduation, students seek employment as counseling residents and obtain the additional practice hours needed to become licensed. Our graduates work in community mental health centers, community agencies, mental health facilities, and private practice settings.