PhD in
PhD in Psychology
Heriot-Watt University Dubai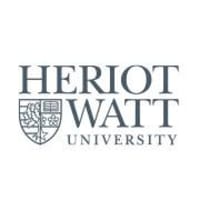 Introduction
Heriot-Watt University's mission is to create and exchange knowledge that benefits society, and in keeping with this, our psychology research examines and offers solutions for many different global challenges.
The PhD Psychology is a 36-month full-time research degree conducted under the supervision of a faculty member culminating with submission of a research thesis.
Our research can help diagnose and support people with mental health conditions and improve cognitive and psychological health and wellbeing across the life course.
For example, it can help us understand how learners of different ages and with different levels of ability can be better supported, and show us how coaching, training and engagement can enhance performance, productivity or wellbeing.
Research in psychology at Heriot-Watt University is grouped by three main themes:
Cognition, brain and behaviour
Lifespan health and wellbeing
Work, society and environment.
Accreditation
The Dubai Campus is accredited by the Knowledge and Human Development Authority (KHDA) and fully licensed to teach its degrees in Dubai. All graduates receive a British degree that is accredited by Royal Charter in the UK.
Curriculum
Research
Cognition, Brain and Behaviour
Our brains and cognitive abilities develop from childhood through to old age. Research within this theme explores those changes in healthy children and adults, as well as developmental conditions, dementia and stroke. Research spans from language to social cognition, including memory, motor control and body representation. A strong aspect of this theme is theoretically-informed translational interventions, making use of state-of-the-art multidisciplinary techniques such as robotics and virtual reality.
Lifespan Health and Wellbeing
Issues explored in psychology are inherently linked to wellbeing across the lifespan, affecting fields from education to health. Research in this theme explores health-promotion activities in children and adolescents, healthy ageing and mental health issues in developmental conditions.
Work, Society and Environment
Findings from psychology can impact people and society in several ways. Using both qualitative and quantitative methods, research in this theme explores behaviour in the workplace, assessing risk in the environment, and interventions to improve workplace performance.