Course in
Global Health Delivery Online Short Course
Harvard Office of the Vice Provost for Advances in Learning (VPAL) (Get Smarter Creative)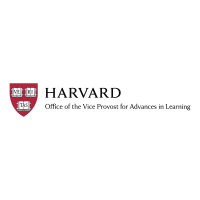 Introduction

Join a global health community in analyzing how power structures shape the response to disease with the Harvard VPAL Global Health Delivery online short course. In this course, you will analyze the spread of Ebola, HIV/AIDS, and MDR-TB and the effect on mental health around the world. As you progress, you'll consider how you can integrate learnings from these examples into your own practices. You'll learn the interrelated biological and social factors that impact complex global health challenges and contextualize them by reviewing case studies. By the end of the course, you'll have compiled a health intervention plan for real-world applications.

This online short course is presented entirely online, in collaboration with leaders in digital education, GetSmarter, a brand of 2U, Inc. Technology meets academic rigor in GetSmarter's people-mediated model, which enables lifelong learners across the globe to obtain industry-relevant skills that are certified by the world's most reputable academic institutions. This interactive, supportive teaching model is designed for busy professionals. View the Harvard VPAL Global Health Delivery online short course on the GetSmarter website to find out about upcoming course dates, the course price, and further information.
Download the course brochure to find out more.
During this course, you'll:
Network with a peer group of global health change-makers in classwide forums.
Understand how the change management process affords you space and confidence to rethink conventional healthcare approaches.
Share your digital portfolio of evidence created in the course as proof of your commitment to an evolving, interdisciplinary field.
Ideal Students
Who is it for?
This online short course will suit public health practitioners and aid workers with an interest in public health concerns. Public health leaders who work in an advisory capacity, infectious disease specialists, as well as clinical researchers, will benefit from the analysis of how shifting power structures shape the response to the global burden of disease.
Program Outcome
You'll Walk Away With:
An actionable health intervention designed for a real-world challenge that you've identified, as the primary piece in your Portfolio of Evidence.
Meaningful connections and deep, shared understanding with a diverse community of global health professionals through graded small group discussions and class-wide forums.
Your premier certificate from HarvardX, in association with the Harvard Office of the Vice Provost for Advances in Learning — a statement of your commitment and considered approach to health delivery.
Curriculum
Module 1:
Introduction to the Biosocial
Module 2:
Why Ideas Matter: Social Theory in Global Health
Module 3:
The History of Global Health and Colonial Legacy
Module 4:
Political Economy and Foreign Aid
Module 5:
The Global AIDS Movement
Module 6:
Challenges in Healthcare Delivery: Lessons From Liberia and Haiti
Module 7:
Building an Effective Rural Health Delivery Model in Rwanda
Module 8:
Critical Perspectives on Metrics of Disease
Module 9:
The Unique Challenges of Mental Health
Module 10:
Values and Global Health
What is the Online Campus?
The Online Campus will be your virtual classroom for the duration of your course. Through its easy-to-use interface, you'll have access to a diverse variety of course content formats, including interactive video lectures, module notes, practice quizzes, assignment briefs, and additional web resources.
On the Online Campus, you'll also be able to ask questions and interact with your fellow students and Head Tutor through the Online Campus discussion forums. If you're experiencing technical issues, or need advice from your personal Success Manager, you can use the Online Campus to get in touch.