Master in
Advanced Master in Biomedical Management
Grenoble Ecole de Management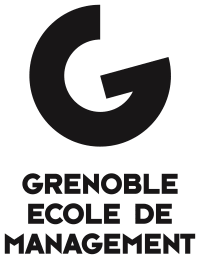 Introduction
Graduates with degrees in pharmacology, medicine, engineering, and the life sciences are finding a challenging and changing landscape when it comes to their careers. Companies are increasingly searching for people who are not only strong technically, but can also understand, lead, and manage different business functions. This requires a broad skillset and a practical mentality, which is becoming harder and harder to find.
The people who enter this program come with a scientific background and have already completed advanced degrees (PhD, PharmD, MD and MSc in biological and chemical sciences). This program allows the participants to develop real-world business skills, develop professional networks, and exchange with senior business professionals who have deep industry experience.
Class profile
The educational background of our classes will vary from year to year. However, what does not vary is that our participants have diverse backgrounds and skillsets, where no single group dominates the class. We believe this creates a more stimulating learning environment (especially during group projects) and simulates the real-world environment that participants will shortly find themselves in as they start to work in multinational corporations.
The international background of our classes will also vary from year to year. As our classes are given 100% in English, we usually have a certain number of participants who do not speak any French when they arrive. This forces everyone to use English as their de facto working language and allows participants to improve their already formidable English language skills to become truly fluent and master the language.
Curriculum
The program runs since 2002, and since 2009 100% of the classes have been given in English. Since its inception, the school has offered an industry-focused program that is truly interdisciplinary in nature. We designed our curriculum and course offerings by talking to managers and directors in the life sciences industry to determine the skills needed for the future careers of our students.
We believe in a generalist education approach where students take a broad range of different courses to ensure that they are well rounded and have all the skills necessary for the future. This approach allows participants to have a multi-disciplinary approach to problem solving inside a business, which gives them a perspective that is very much in demand. A generalist, with an understanding of the interactions and issues between different business functions, will often see deeper and find solutions that a specialist might not be able to see.
Targeted competences
Defining the biomedical business development strategy
Designing and developing strategic biomedical partnerships
Optimizing the financial performance of a biomedical project
Managing a multidisciplinary and multicultural biomedical project
Evaluation and Validation
Evaluation: Verification of skills and competences acquired through continuous assessment, exams, assignments and reports on real-world case studies.
Certification: Defence of a professional thesis before a jury. In the event of a partial validation of a professional certification, the blocks of competencies that have been validated are considered acquired and a certificate of validation is provided.
Program Outcome
To master and understand how the forces driving science, technology, and business interact in the real world to influence decisions.
To gain practical knowledge and skills in biotechnology management to become more valuable to employers, enhance their career prospects, and develop their core competencies.
To become highly qualified managers capable of analyzing and appreciating the relationships between technology and productivity along the value chain of the organization.
To develop key analytical thought processes to not just understand the complexities of current situations and challenges, but also how to apply those results in unfamiliar and new circumstances, regardless of what the future may bring.
As participants in the program come from around the globe, it is essential to learn how to work in a multi-ethnic, multi-cultural setting where English is the primary language.
Grenoble Ecole de Management has built its reputation through the education of the world's most creative, talented and ambitious individuals for the nano / biotechnology and high technology industries.
Career Opportunities
Employment Statistics (class of 2020)
Rate of graduates on permanent contracts: 60%
Rate of graduates working in France: 95%
Annual salary with bonus after graduation: < 35k€ : 6% | 35k€-45k€ : 38% | >45k€ : 56%
The graduation rate and CFA key figures are available via the application platform and also from the Recruitment Officer upon request.
Based on an employment survey from the graduates of the class of 2020, the average annual salary for all of our students is 50,500€, with roughly 20% of the class taking a position outside of France such as Switzerland, Belgium, Czech Republic, etc. The average annual salary for our students who took positions in France was 49,830€. (survey, alumni 2020).
The satisfaction and graduation rates are available via the application platform and also from the Recruitment Officer upon request.