BSc in
Bachelor of Science in Nursing
George Mason University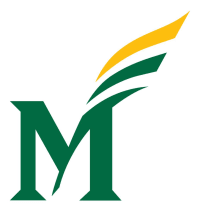 Introduction
The Bachelor of Science in Nursing (BSN) program is accredited by the Virginia State Board of Nursing (VA-BON) and the Commission on Collegiate Nursing Education (CCNE). The undergraduate nursing program prepares students to deliver superior nursing care and provide leadership in nursing in the increasingly complex and challenging field of modern health care. Graduates are in demand as professional nurses in hospitals, long-term care facilities, community health, and other healthcare agencies. The program emphasizes health promotion and disease prevention, capitalizing on early detection of potential health problems, health maintenance in ambulatory and acute-care agencies, and preparation for the managerial responsibilities of nursing.
The School of Nursing offers various pathways to complete the BSN, with each meeting the BSN program objectives.
Direct entry 4-year BSN: A full-time program where students complete Mason Core and nursing prerequisites with nursing courses introduced in their freshman year.
Second-gate 2-year BSN: A full-time program that follows the completion of the Mason Core and nursing prerequisite requirements with students entering nursing courses in their junior year.
Accelerated second-degree BSN: A full-time, 12-month program for students holding a baccalaureate degree outside of nursing.
RN-BSN Program: An online, flexible program for US-based RN license holders to complete their BSN either full-time or part-time.
Co-Enrollment BSN Program: A flexible, online program that allows students to complete their BSN while concurrently enrolled in an Associates of Applied Science nursing degree (AAS Nursing) program at a partner community college.
Curriculum
Degree Requirements
Total credits: 120
Mason Core Requirements
Foundation Requirements
Written Communication
ENGH 101 Composition (Mason Core) 3
Oral Communication
Any Mason Core Oral Communication course
Information Technology
Any Mason Core Information Technology course 3
Quantitative Reasoning
Exploratory Requirements
Arts
Any Mason Core Arts course 3
Global Understanding
Any Mason Core Global Understanding course 2 3
Literature
Any Mason Core Literature course 3
Natural Science
Social and Behavioral Sciences
Western Civilization
Any Mason Core Western Civilization course 3
Integration Requirements
ENGH 302 Advanced Composition (Mason Core) 3
Writing Intensive Course 3
Synthesis/Capstone Course 4
Total Credits 24
Designated Nursing Prerequisites
Anatomy and Physiology
Select one of the following sequences: 8
HHS 270 & HHS 271 Applied Human Anatomy and Physiology I and Applied Human Anatomy and Physiology II
BIOL 124 & BIOL 125 Human Anatomy and Physiology and Human Anatomy and Physiology
Microbiology
BIOL 246 Introductory Microbiology 3 or BIOL 305 Biology of Microorganisms
BIOL 306 Biology of Microorganisms Laboratory 1
Chemistry
CHEM 103 Chemical Science in a Modern Society (Mason Core) 4
Bioethics
PHIL 309 Bioethics (Mason Core) 3
Statistics
STAT 250 Introductory Statistics I (Mason Core) 3
Human Lifespan Development
PSYC 211 Developmental Psychology (Mason Core) 3
Nutrition
NUTR 295 Introduction to Nutrition (Mason Core) 3
Total Credits 24-28
4-year Traditional BSN Pathway
HAP 360 Introduction to Health Information Systems 3
GCH 300 Introduction to Public Health 3
NURS 103 Introduction to Professional Nursing 3
NURS 113 Population Health Nursing 3
NURS 214 Nursing Care of the Community I 1
NURS 215 Nursing Care of the Community II 1
NURS 240 Pharmacology for Nursing Practice 3
NURS 241 Essentials of Nursing Practice 3
NURS 243 Health Assessment for Nursing Practice 3
NURS 244 Clinical Management of Essentials of Nursing Practice 2
NURS 300 Nursing Care of Adults I 2
NURS 306 Clinical Management: Adults I 2
NURS 311 Nursing Care: Mental Health and Well-Being 2
NURS 314 Clinical Management: Mental Hlth Well Being 2
NURS 315 Nursing Care of the Community III 1
NURS 316 Nursing Care of the Community IV 1
NURS 320 Nursing Care: Women and Childbearing Families 2
NURS 324 Clinical Management: Women and Childbearing Families 2
NURS 331 Nursing Care: Children and Adolescents 2
NURS 335 Clinical Management: Children and Adolescents 2
NURS 400 Nursing Care of Adults II 2
NURS 406 Clinical Management: Adults II 2
NURS 413 Transition to Practice 3
NURS 450 Evidence-Based Practice in Nursing 3
NURS 460 Leadership in Nursing 3
NURS 470 Clinical Reasoning 3
NURS 480 Professional Issues in Nursing 3
NURS 490 Health Policy and Advocacy in Nursing (Mason Core) 3
General Electives 3
Total Credits 68