BSc in
Bachelor of Science in Kinesiology
George Mason University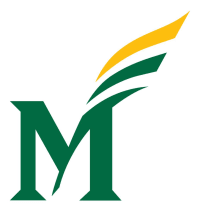 Introduction
This degree in kinesiology is a demanding science-based program designed to prepare students for a career in clinical exercise, coaching, corporate fitness, exercise and sports psychology, medical and exercise equipment sales, personal training, sport and exercise nutrition, sport science, or wellness/fitness management. The Kinesiology (KINE) program provides students with a strong science foundation for post-graduate specialized study in kinesiology or professional schools (e.g., chiropractic, medical, and physical therapy). The KINE program has a comprehensive approach to the study of human movement. Three separate internship experiences totaling 700 hours provide KINE students with the opportunity to apply evidence-based knowledge and its practical application in general fitness, clinical, and sports performance settings.
Bachelor of Science in Kinesiology degree is accredited by the Commission on Accreditation of Allied Health Education Programs (CAAHEP) upon the recommendation of the Committee on Accreditation for the Exercise Sciences (CoAES). This accreditation ensures students are taught the necessary knowledge, skills, and abilities (KSAs) to prepare them for jobs in the health, fitness, and exercise industry.
Program Outcome
Where This Degree Will Take You
Students who complete our program are prepared to sit for national certification exams such as the American College of Sports Medicine's Certified Exercise Physiologist exam and the National Strength and Conditioning Association's Certified Strength and Conditioning Specialist exam.
A bachelor's degree in kinesiology from Mason is also a solid foundation for graduate study in the health care field, paving the way to study medicine, occupational therapy, physical therapy, athletic training, chiropractic medicine, and more.
Career Opportunities
fitness instructor / personal trainer
health promotion and wellness coach
physical therapy technician
cardiac rehabilitation / clinical chronic disease rehabilitation therapist
certified exercise physiologist
certified strength and conditioning specialist
corporate or community wellness fitness specialist
Curriculum
Courses for the Kinesiology BS are primarily held on the Science and Technology campus.
Mason Core (38 credits)
Written communication (6)
Oral communication (3)
Information technology (3)
Quantitative reasoning (3) Must take STAT 250
Literature (3)
Arts (3)
Western Civilization/World History (3)
Social and behavioral sciences (3)
Global understanding (3)
Natural science (8) Must take BIOL 124 and BIOL 125
Synthesis/Capstone (met by completion of KINE 490, a program requirement)
Professional Sequence (68 credits)
First Year Fall
BIOL 124: Human Anatomy and Physiology (4 credits) (Mason Core: Natural Science)
KINE 100: Introduction to Kinesiology (3 credits)
HEAL 110: Personal Health (3 credits)
First Year Spring
BIOL 125: Human Anatomy and Physiology (4 credits) (Mason Core: Natural Science)
ATEP 300: Functional Anatomy (3 credits)
Second Year Fall
KINE 310: Exercise Physiology I (3 credits)
KINE 320: Principles of Human Nutrition (3 credits)
Second Year Spring
KINE 200: Methods of Exercise Instruction (3 credits)
KINE 260: Behavior Modification for Physical Activity (3 credits) or SPMT 320: Psychology of Sport (3 credits)
KINE 370: Exercise Testing and Evaluation (3 credits)
Third Year Fall
ATEP 120: First Aid and Emergency Care (2 credits)
KINE 330: Seminar in Kinesiology (3 credits)
KINE 350: Exercise Prescription and Programming (3 credits)
Third Year Spring
KINE 341: Kinesiology Internship I (3 credits)
KINE 360: Strength Training: Concepts and Applications (3 credits)
KINE 380: Exercise Prescription and Programming for Special Populations (3 credits)
STAT 250: Introductory Statistics I (3 credits) (Mason Core: Quantitative Reasoning)
Fourth Year Fall
KINE 441: Kinesiology Internship II (3 credits)
KINE 450: Research Methods (3 credits) (fulfills writing intensive requirements)
KINE 400: Biomechanics (3 credits)
KINE 410: Exercise Physiology II (3 credits)
KINE 420: Sport and Exercise Nutrition (3 credits)
Fourth Year Spring
KINE 490: Kinesiology Internship III (12 credits) (fulfills capstone requirement)
Electives (14 credits)
Choose an additional 14 credits from the university catalog.
Total: 120 credits