Master in
Europubhealth+ European Public Health Master
europubhealth+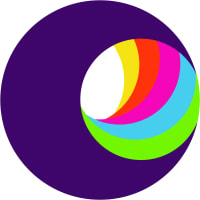 Introduction
Program Overview
Europubhealth+ is aimed at students with a strong interest in applied public health. Their academic background may be inhealth/medical sciences (medicine, nursing, pharmacy, veterinary, biology), social sciences (sociology, economics, psychology, anthropology, geography, political sciences), law, management or engineering.
With the Europubhealth+ programme you are choosing:
to live abroad: during 2 years, you will live and study in at least 2 European countries and benefit from the support of experienced teams in each Higher Education Institution
global health and intercultural work through multicultural teamwork, problem-based learning and a mandatory internship or practicum
a large network in public health composed of academics and professionals with high expertise in the field as well as international students and alumni.
Once you graduate from Europubhealth+, you will be able to:
analyse and address the determinants of health problems from a population perspective
propose, plan, implement and evaluate culturally appropriate, evidence-based policies and interventions for the effective improvement of population health in international, national and local contexts.
Eight renowned European universities are collaborating to deliver the Europubhealth+ Master's course.
Combinations of pathways offered within the 2-year course
As a Europubhealth+ student, you choose a pathway in a minimum of two different partner countries of the consortium located in Europe. According to your language skills, you can do your first year in English at the University of Sheffield (UK), at the University College Dublin (Ireland), in Spanish at the University of Granada (Spain) or in French at the University of Liege (Belgium) to acquire core competencies in public health.
Your second year of study has to be done in a different country according to your specialisation choice and language skills, that is to say, either at Maastricht University in The Netherlands (in English), the Jagellonian University in Poland (in English), at the EHESP School of Public Health in Paris (in English), at the EHESP in Rennes (in French), at the University of Rennes 1 (in French), or at the University of Granada in Spain (in Spanish).
At the end of each academic year, all Europubhealth+ students participate in a joint Integration Module at EHESP in Rennes, France (in English) for three weeks.
Awarded Degrees
Graduates from Europubhealth+ receive a double (two) master's degree composed of:
A master's degree from their Year 1 institution:
University of Granada "Master Europeo en Salud Publica" or
University of Sheffield "Master of Public Health" or
University College Dublin - National University of Ireland "Master of Public Health" or
University of Liege "Master en Sciences de la Santé Publique"
A master's degree from their Year 2 institution:
JU Krakow "Magister in the field of Public Health" or
EHESP "Master International de Santé Publique" or "Master mention Santé Publique - spécialité Promotion de la Santé et Prévention" or
EASP - University of Granada "Master Europeo en Salud Publica" or
Rennes 1/EHESP "Master de Droit, Economie, Gestion - mention Droit de la Santé" or
Maastricht University "Master of Science Leadership in European Public Health".
Both official national degrees are completed by a Europubhealth+ certificate of achievement and a joint diploma supplement, detailing the chosen pathway, marks and grading scales.
Participation Costs - Self Funded
Participation costs for the EUROPUBHEALTH+ programme for 2023 intake are as follow:
16.000 € for the two years of study for Non-European students
11.000 € for the two years of study for European students*.
* European Students are citizens of the 28 member states of the European Union and Macedonia, Iceland, Liechtenstein, Norway, Turkey and Serbia.

The participation fee includes:
Enrolment in all the teaching units and modules and access to related educational resources
Access to library, document centers and related services
Examination, diploma and certificate
Social events during integration modules in Rennes
The participation fee does not include accommodation, food, international travel, travel on site or visa costs.
Insurance
Students are responsible for purchasing their own health insurance in order to be in compliance with the regulations of social welfare of the country which welcomes them.
The purchase of third party liability insurance is also highly recommended.
Admission dates
Opening of applications for 2023 intake: September / October 2023 depending the University of the chosen pathway.
Application deadlines
For Non-European self-funded candidates applying for the University of Liege for the 1st academic year: 1st of March 2023 (23:00 pm CET)
For all candidates applying as self-funded students: 9th of May 2023 (23:00 pm CET)
Funding your Studies
The Europubhealth+ programme is an Erasmus Mundus Joint Master Degree that has been recognized as a Master of excellence by the European Commission since 2006.
ERASMUS+: Erasmus Mundus excellence scholarships
ERASMUS+ mobility grant for Year 2
ERASMUS+ Master degree loans
Click here for more information.
Erasmus Mundus Joint Masters scholarships (Starting October 2023)
Applicant profile
Students at the Master's level from any country worldwide may apply.
You must have obtained a first higher education degree or demonstrate a recognised equivalent level of learning, according to national legislation and practices, in the degree awarding countries. You may also apply if you are in the final year of your first-degree studies and will graduate before the master's programme starts.
About Erasmus Mundus Joint Masters
Erasmus Mundus Joint Masters are high-level integrated study programmes at the master level. The programmes are designed and delivered by an international partnership of higher education institutions from different countries worldwide.
Erasmus+ funds scholarships for students to take part in these programmes. The master's programmes themselves offer these scholarships to the best-ranked student applicants worldwide, in annual application rounds.
EU scholarships cover the cost of a student's participation in the programme, travel, and a living allowance.
Activities and outcomes
Erasmus Mundus joint masters programmes provide 60, 90 or 120 ECTS credits. This means that they last from a minimum of 12 months to a maximum of 24 months. The majority are 24-month programmes.
Your study must comprise at least two study periods in two countries (different from your country of residence). Programmes offer different study tracks that meet this condition.
The successful completion of the study programme will lead to the award of either a joint degree (i.e. one single degree certificate issued on behalf of at least two higher education institutions of the EMJMD consortium) or multiple degrees (i.e. at least two-degree certificates issued by two higher education institutions of the consortium).
Career Opportunities
Career Opportunities
Professional opportunities vary according to the specialization undertaken and cover management of social and healthcare institutions, implementation and assessment of public health policies, management of health programmes, risk management and assessment, inspection and evaluation, audit and consulting, education and research. Europubhealth+ graduates are capable of working towards managing sustainable and equitable health systems.