MSc in
MSc in Biopharmaceutical Management
ESCP Business School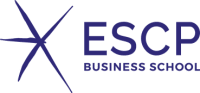 Introduction
The aim of the ESCP Specialised Master in Biopharmaceutical Management is to prepare future managers of pharmaceutical, medical consulting and biotechnology companies for immediate insertion into a professional environment that is currently undergoing dramatic changes.
Internationalisation and increased reliance on new information technologies are its hallmarks.
With its close ties to major multinationals in the pharmaceutical industry and two ESCP research chairs in the fields of health and communication, the programme offers practical training that combines knowledge acquisition with the development of decision-making skills. The programme is taught on both our Paris Campus and our London Campus.
Ideal Students
Our programme targets your expertise
The programme is designed for doctors, pharmacists, biotech engineers, chemists, dentists, surgeons as well as managers and scientists, training them in the fundamentals of management with a special emphasis on international pharmaceutical marketing and biotechnology management, banking and consulting.
Curriculum
This full-time curriculum is spread over one year divided into 3 terms as follows:
2 terms of intensive courses - September to December; January to March. An international seminar abroad is included
1 term of professionalisation from April to December: an internship of at least 4 months and a professional thesis defended orally in front of a committee between early November and mid-December the year following the September intake.
Participants should be proficient in both French and English.
Program Outcome
Key Features
The ESCP Masters are professional-oriented programmes in specific management areas designed for postgraduates with a clear career goal and lead to a specialisation or double skill in response to corporate demand for highly qualified managers.
This Master is a one-year full-time academic programme designed for students holding a first masters-level academic or professional degree in engineering, business, architecture, medicine, law, pharmacology, political science, the arts, or any other graduate degree.
The curriculum comprises six months of full-time coursework including an international seminar, followed by a company placement lasting at least four months and the completion of a professional thesis to be remitted at the end of the programme.
Courses are taught in English and the national language of our respective campuses.
English Language Requirements
Certify your English proficiency with the Duolingo English Test! The DET is a convenient, fast, and affordable online English test accepted by over 4,000 universities (like this one) around the world.