Study Nursing in the USA: What is a BSN?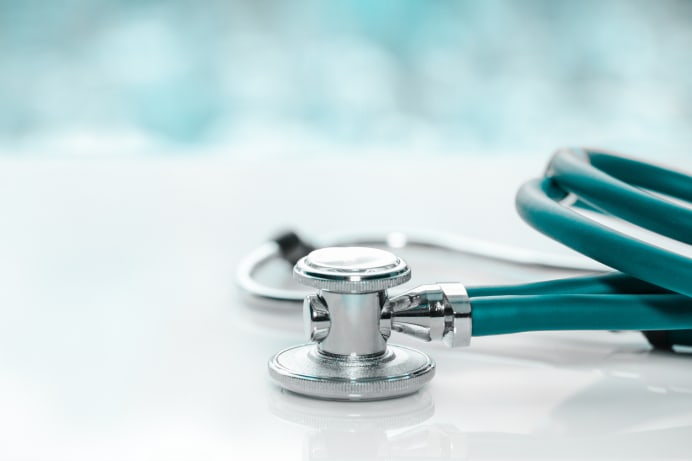 If you want to study nursing in the USA, consider a BSN. It is a practical step in becoming a licensed registered nurse (RN) and provides many more career opportunities.
What is a BSN degree in Nursing?
In the USA, a BSN is a Bachelor of Science in nursing. It is an undergraduate degree.
A BSN, or Bachelor of Science in Nursing, is an academic undergraduate degree earned through a program of study at an accredited college or university.
What can I do with a Bachelor of Science in nursing?
BSN graduates unlock opportunities for further study in nursing education.
Students can go on to study for a Master of Science in nursing, which can result in higher-paying roles, such as
Nurse anaesthetists,
Nurse consultants,
Advanced nurse practitioners (ANPs).
Upon completing the distinct levels of nursing degrees, students may focus on areas of nursing that interest them most.
How long is a Bachelor of Science in Nursing (BSN)?
A bachelor's in nursing is a 4-year bachelor's degree program. Regardless of the degree level, graduates must pass the NCLEX-RN© licensing examination. The RN licensure takes less time to complete than a BSN degree, but if you are already a registered nurse, you can complete an RN to BSN program within two years without pausing your career or reducing your hours. One of the strengths of being an RN student wanting to pursue a BSN is that you can continue working as a nurse while advancing your education.
What is the Difference between RN vs. BSN?
The primary focus of an RN with or without a BSN is providing patient care involving:
Taking health histories
Performing physical exams
Administrating medication/treatments
Providing health counselling/education
Coordinating care with a health professional
Registered nurses with a BSN can work alongside each other in the same medical team and carry out similar tasks. The difference between an RN and a BSN-qualified nurse is that BSN nurses have access to a broader nursing career path, including administration roles needing leadership skills in research, consulting, and education.
Why should I study for a Bachelor of Science in Nursing?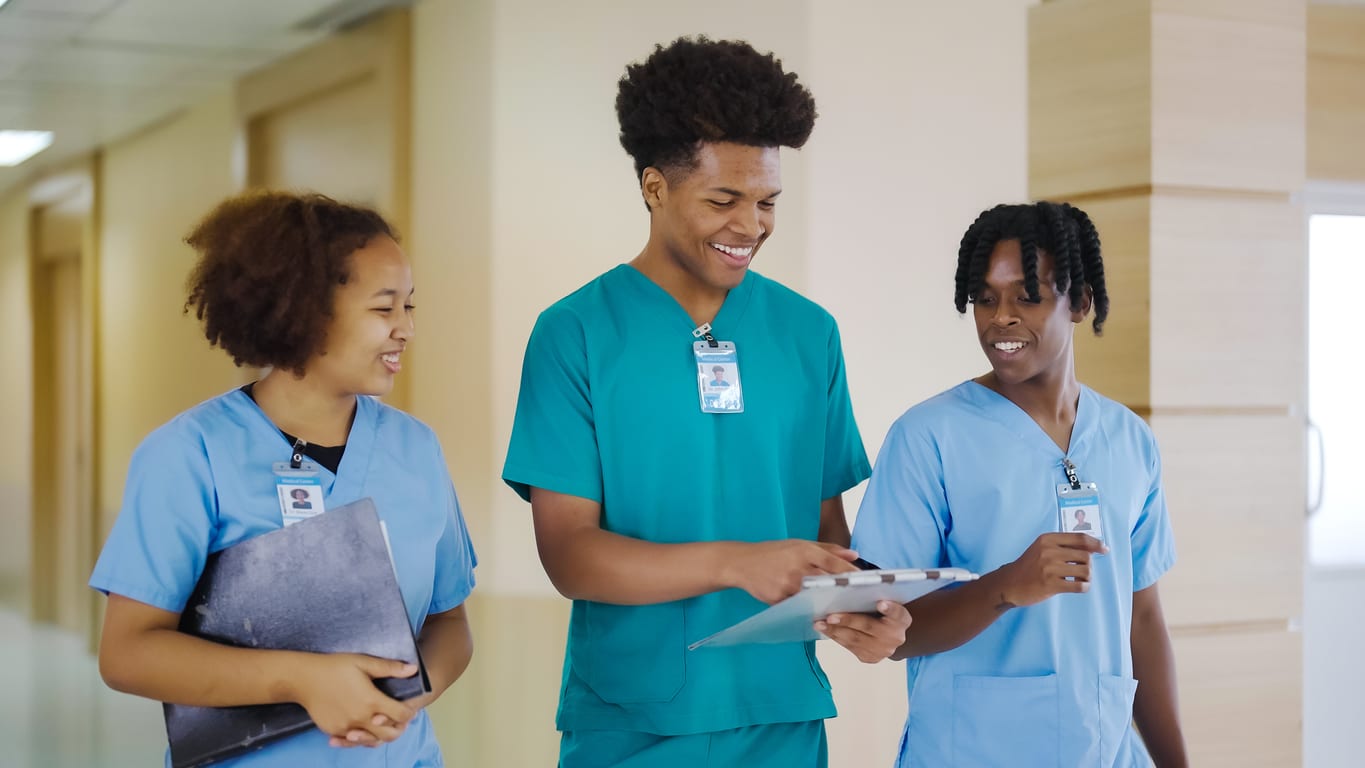 Some employers and the nursing profession want registered nurses (RN) to have a Bachelor of Science in Nursing (BSN) to improve safety and future-proof healthcare challenges. A BSN expands on the core nursing skills that focus on nursing theory and clinical practice taught in RN programs.
What will I study during my Bachelor of Science in Nursing?
BSN programs cover various topics to prepare graduates for their roles as advanced practice nurses.
BSN coursework may include the following topics:
• Health assessment and promotion
• Human anatomy and physiology
• Pathophysiology
• Legal and ethical issues in nursing
• Nursing research
• Pharmacology and drug administration
• Disease prevention strategies
In addition to learning about practical techniques, you'll also gain knowledge of
Healthcare systems,
Policy making,
Public health,
Clinical laboratory sciences
Epidemiology.
Human Anatomy and physiology
Pathophysiology
Pharmacology
Nursing theory and research methodology
Health promotion, illness prevention, and health education
Clinical decision-making, leadership, and management
Professional nursing practice ethics and law.
You can expect to spend time in various clinical settings during your course. Your university will provide information on how to get involved with placements as part of your BSN program.
Entry requirements for a Bachelor of Science in nursing in the USA?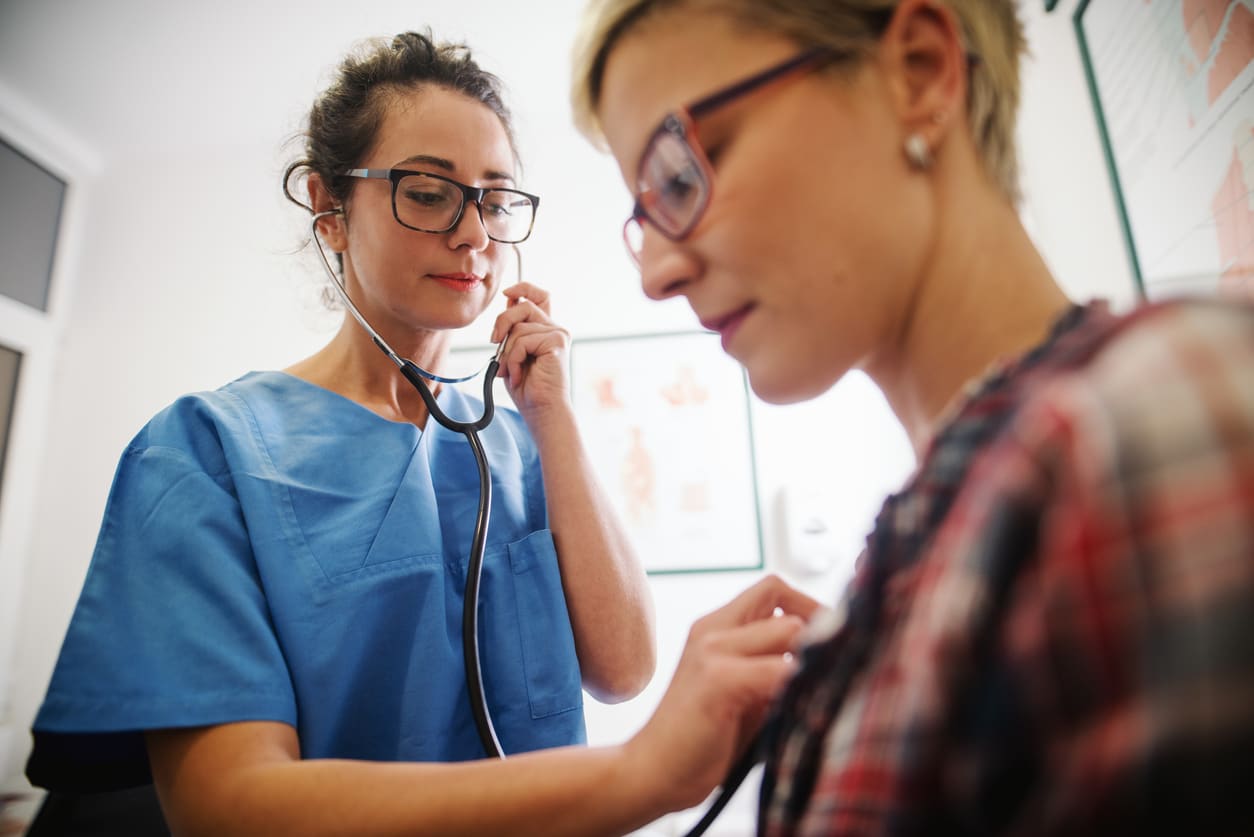 BSN requirements in the USA differ by state and university, but candidates must meet grade targets, English language levels, and critical documentation.
Education requirements for a BSN
Grade requirements for nursing students vary according to the university you are applying. Always check the school website for full application requirements.
The following are good reference points for the grade requirements for a BSN in the USA.
A or B average or higher in secondary school
104-112 points to include 2 A levels, or equivalent, with 32 points from a social science or science subject
ATAR: 71 or higher
IB: 34 points with 655 at HL
A levels: AAB - ABB
SQA Highers: ABBB by the end of S5 or
GPA: 3 or higher on the US 4.0 grading scale or AABB/ABBB by the end of S6. BBB must be achieved in one year of S4-S6
Required documents for a BSN
Aspiring nurses applying for a BSN may need to show documents, including:
GPA scores
Official transcript of records (grade list)
A letter of motivation or personal essay
Letter of recommendation from former teachers or employers
A resume showing relevant nursing work experience
Proof of application fee (if there is one)
Remember to look at the university or nursing school website or the application form for a complete list of required documents.
English language requirements for a BSN
Studying abroad in the USA will mean learning English. Universities place language requirements within the application for a BSN to ensure everyone understands the program.
The English language requirements will vary per university and state. Here are some of the requirements:
PTE Academic: a score of 44 to 61 and above
TOEFL iBT: a score of 75 to 90 or above, with possible minimum scores for the separate sections as well
IELTS: a score of 6.5 to 7 or above, with at least 6.5 in the writing section and at least 7 in the reading, listening, and speaking sections
Cambridge English C1 Advanced (formerly CAE) or Cambridge English C2 Proficiency (formerly CPE): a score of around 176 or above
Remember to check the specific requirements on the university website; the above numbers are averages and only a guide.
Advantages of a BSN degree
As well as core courses, BSN students can specialize in an area of nursing that interests them most. For example, they may focus on neonatal care, community health nursing, or mental health nursing. Specializations often require additional studies, such as clinical placements in hospitals or outpatient clinics. Another key advantage is that graduates can use their knowledge and skills to become successful nurses in their chosen areas.
Job prospects for BSN graduates
BSN degree holders can step into leadership roles as nurse educators, work in public health and focus on health education in the local community.
After completing your Bachelor of Science degree in nursing, you can work as an RN in the United States. Furthermore, you will be eligible to apply for advanced practice nursing roles such as a
Nurse practitioner,
Certified registered nurse anaesthetist
Clinical nurse specialist
Emergency room nurse practitioner
Certified legal nurse consultant
Critical care nurse
Therefore, if you're looking to break into the world of nursing, then a BSN could be just what you need to start your career path! BSN degrees provide current knowledge of best practices but also create opportunities for career advancement and increased salary potential in the future. So why wait? Take the next step towards becoming a nursing professional and embark on your BSN journey today!