How Are Medical Students Helping Ukrainian Refugees?
Images of attacks on Ukrainian cities have shocked the world for over a month now. A children's hospital, an art school, a public square, an opera house, and residential areas have been some of the targets of the attacks that started when Russia's invasion of the country started on the 24th of February. Since then, volunteers from across Europe and other countries have traveled to Ukraine to help emergency response teams attend to the victims of the military conflict. Nurses and other medical practitioners are among the nearly 20,000 volunteers who have left their ordinary lives to serve in Ukraine. Read more about what medical students are doing to ease the effects of the conflict and what you can do to help…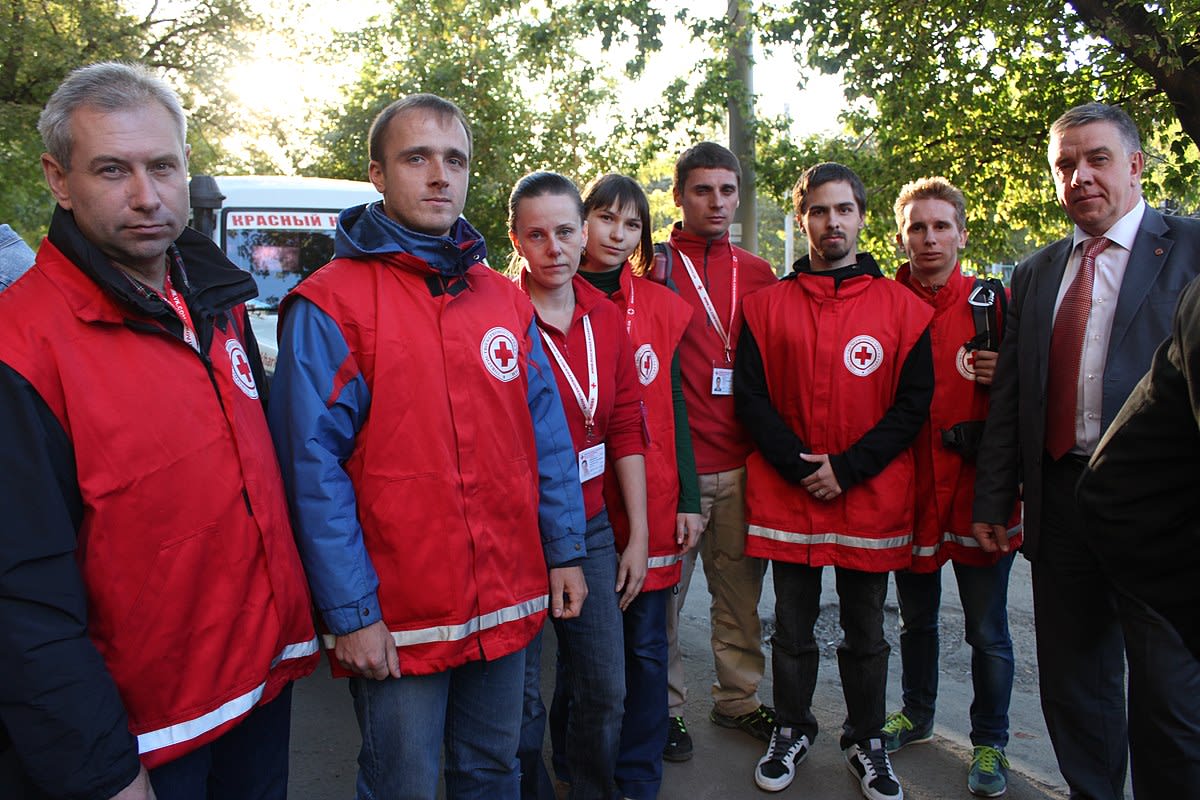 Medical students offer a hand
Valentina Cherkai, a 21-years-old medical student, led a safe and normal life until her Red Cross response team was called to manage the evacuation in Irpin, Ukraine. She had been a Red Cross volunteer for four years, but nothing compares to the physical and emotional toll of serving in a war. The memories Valentina describes are dreadful and paint a realistic picture of the horrors of war, but her resolve doesn't falter: "We cannot get upset, if we get upset we will lose our ability to help ourselves and help each other."
Many international medical students in Ukraine returned to their home countries once conflict broke out. This was the case of South African student Ansuria Moodley, who spent 25 hours a blacked-out, much-delayed train journey to Slovakia. After spending a day at the border, however, she decided to stay and volunteer at a local refugee camp along with other international students.
Ansuria isn't the only one who has made the brave choice to stay in Ukraine and offer medical aid. Local and international students and professors at the Dnipro Medical Institute have coordinated humanitarian efforts since the first day of the invasion. Nadiia Sviatun, a Ukrainian student at the Institute, says,"Many of our teachers and students became volunteers. They help as much as they can. They collect soldiers' packages, pack medicine, or prepare food."
Students are helping in other ways too. Liberty Rose, from the University of Portsmouth, helped raise and deliver medical supplies to Poland, where many have taken refuge from the war. The need for medical supplies is repeatedly highlighted by volunteers who face a severe lack of resources in Ukraine and surrounding areas. "We are particularly worried about the growing lack of basic medical supplies, including tourniquets. We are also providing first aid training for civilians, but we desperately need more supplies," says Aneliya, a senior nurse in Kyiv.
Also, medical schools are helping students, academic staff, and medical professionals in Ukraine relocate. The Hospital of Lithuanian University of Health Sciences Kauno klinikos, for example, is ready to recruit Ukrainians fleeing from the war, as well as making integration as easy as possible with measures such as free Lithuanian language lessons.
How to volunteer as a nurse
Many organizations are calling for volunteers as the conflict in Ukraine continues. Beware that the physical and emotional demands of volunteering in a war can be overwhelming. If you feel you aren't ready to offer your services at the site of conflict, there are still plenty of ways you can help from home.
Also, keep in mind that many organizations have a lengthy vetting process before new volunteers are accepted, which may be frustrating to some. But it's impossible to know how long the war in Ukraine will last. Conflicts can go on for months or even years, and even once the war ends, the population will still need assistance to recover.
Here are some organizations that accept applications for volunteers:
International Medical Corps
The International Medical Corps frequently updates its calls for partners and volunteers. Healthcare professionals with some work experience can apply for various positions through their website. The requirements vary according to the specialty, but it's generally recommended the applicant speaks Ukrainian, Russian, or related languages as patients likely won't be fluent in English.
Canadian Medical Assistance Teams (CMAT)
Canadian health professionals and non-health volunteers can apply to CMAT. Typically, at least two years of relevant work experience is required, and applicants should be able to fund their own travel to the project area. CMAT accepts applications from several specialties in healthcare and administration, such as finance, HR, logistics, and water and sanitation.
Children of War
Children of War's response in Ukraine focuses on infant care, so pediatric professionals can contact the organization through the form on their website and offer their services. The foundation also needs supplies like infant formula, bottles, and other essential items in child care.
How to help from your home
The easiest way to help organizations working on the Ukrainian conflict is by donating directly to them. Many accept donations through their website: UNICEF, #NursesforPeace, The UN Refugee Agency, Sunflower of Peace, United Help Ukraine, Save the Children, and other organizations.
The UK government has also launched the Homes for Ukraine initiative, which will allow residents to sponsor Ukrainian refugees and families to stay in their homes or in a separate property. According to the campaign, sponsors will be required to provide rent-free accommodation for a minimum of six months and, in return, receive £350 per month.
Another way to help is by raising essential supplies -- food, water, warm clothes, first aid and emergency medical supplies, protective gear, and others -- and giving them to teams who will distribute them to refugee centers and affected cities. You can search for campaigns accepting donations in your city. And, if there aren't any, start your own and ship the collected donations to bigger organizations in your country.
The work done by medical students and other volunteers in Ukraine and surrounding areas is undoubtedly fundamental in lessening the tragedies brought by war, and response units will still need many more volunteers until the conflict is over. But that doesn't make the actions of those who choose to help from home any less important. Donating money and supplies, offering housing to refugees, and sharing relevant and accurate information is just as essential to ensure that the volunteers serving in the war will have the resources to help and the families affected will have a safe place to live, study, and work until the conflict ends.
Find your perfect program
Use our search to find and compare programs from universities all over the world!
HealthcareStudies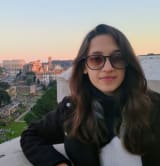 Thaís graduated with a degree in Language and Literature and is now pursuing her master's while working as an English teacher and freelance writer. She lives in an inland city in São Paulo, Brazil, and enjoys binge-watching TV, game nights with her friends, and learning how to play any musical instrument within reach
Find a program in these categories