Research published in the Yale Journal of Biology and Medicine reveals Ghana's healthcare system is strong in many ways. For starters, Ghana lays claim to a high quality of medical practice in areas where it is available. It is also home to a comparatively successful national medical insurance system as well as a sophisticated and well-established administrative support and infrastructure for medical education and accreditation.
At the same time, Ghana continues to lag behind developed countries in critical ways. For starters, the population's medical needs are in flux due to rapid urbanization and the Westernization of lifestyles. This is causing a shift from traditional areas of focus like HIV and malaria to newer ones like diabetes, cancer, cardiovascular disease and other non-communicable diseases. But while Ghana now shares common medical illnesses with developed countries, it still has higher incidences of infection, trauma, and women's health issues.
Furthermore, rural areas in Ghana suffer from limited resources, including a shortage of physicians and crowded and/or inadequate medical facilities. Factor in the hundreds of languages that are spoken in Ghana and that severe illnesses are presented at later stages than elsewhere in the world, and Ghana's healthcare system complications continue to mount.
Despite these challenges, the outlook is optimistic both for Ghana and Africa as a whole. Playing a major role in this promising forecast is technology, which is improving access to care for patients and access to data for doctors and policymakers. Still, the healthcare sector in Ghana and throughout sub-Saharan Africa will need to attract significant investment in order to overcome its challenges, according to Africa Health's 2020 Market Insights: Healthcare Market for South Africa report.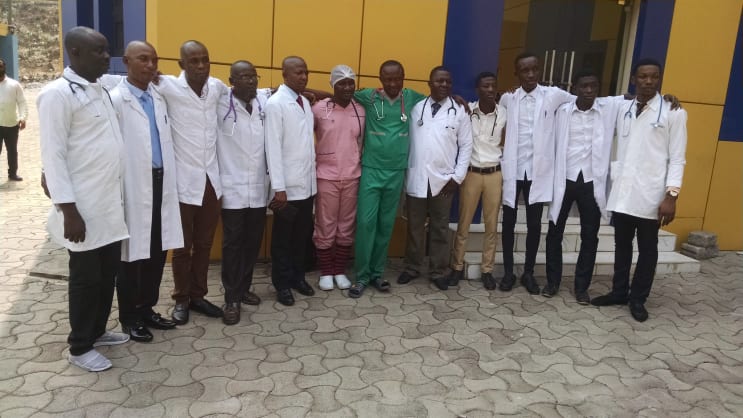 Opportunities abound in healthcare in Ghana
Despite its issues, Ghana is one of Africa's most advanced countries in terms of its healthcare system. This is due in part to the government's prioritization of health services across three key measures: the administration of overall health resources; the promotion of healthy lifestyles and good health habits; and the establishment of effective mechanisms for disease surveillance, prevention, and management.
As we've already addressed, there are abundant opportunities for growth and improvement. Take the pharmaceutical industry for example. While many sub-Saharan African countries have long relied on important drugs, the region's booming pharmaceuticals industry is expected to skyrocket over the next decade. Combined with increasing access to medical care and medications, demand for pharmaceuticals -- and pharmacists, in particular -- is strong.
People with pharmacy degrees, therefore, can look forward to lucrative and stable careers in the pharmaceuticals industry. In addition to working as pharmacists, people with pharmacy and medical degrees are also sought after for consulting roles with government agencies and international organizations.
But pharmaceuticals is just one option when it comes to making a difference as a healthcare professional in Ghana. There are many other opportunities throughout the diverse field of healthcare, all of which bring unique career benefits -- starting with employability. As the healthcare sector continues to grow in Ghana and throughout the world, and as people are living longer and in need of more care and support, all healthcare workers -- from clinicians to technicians -- will find themselves in demand moving forward.
Additionally, if you are looking for an exciting career with lots of variety and room for growth and advancement, you will find it in healthcare. As the healthcare landscape is rapidly changing, so are healthcare environments. Whether you're working with patients or behind the scenes, you can expect to experience many different things while working in healthcare. This can help keep you engaged in and motivated by your work.
The Crown University difference
Studies at Crown University College are one way to position yourself for success in Ghana in the field of your choice, such as dentistry, medicine, pharmacy, nursing, business, law, engineering, and others. It is affiliated with the University of Ghana and authorized by the National Accreditation Board Ghana, CIE Global Awarding Body UK accredited, and NCUK universities -- assuring you of Great British qualifications. With several lists of approved courses by the Ghana Education Service/Technical Examination Unit (GES/TEU) your choice of studies at Crown would be a real-life opener and fulfilling as the university shares a dedication to mentoring and preparing the next generation of leaders. Crown University offers a wide range of coursework on its five campuses/centres as well as significant scholarship opportunities.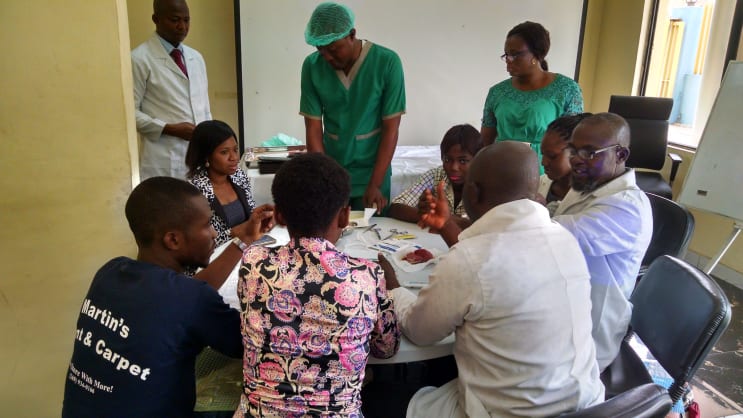 A factor that differentiates Crown University from its competitors is that all of the programs it offers have been developed around a competency-based modular system according to Industry Certified & Validated Professional (ICVP) training standards. This means Crown University graduates walk away not just with degrees, but with practical knowledge and experience equipping them to hit the ground running in their chosen industries. Join them and stand out!
Its distinguished faculty are acknowledged leaders in higher education, research, and service to their professions and, together with hundreds of voluntary clinical faculty, represent a richly diverse range of experience as well as scholarly and teaching interests. They share a commitment to innovation, to the thorough preparation of their students for future leadership, and to the expansion of the scope of the profession as a vital player in the field of healthcare.
If you are looking for a uniquely rewarding career, there may be no more fulfilling prospect than working in healthcare in Ghana. Not only is Ghana especially ripe for positive progress with the right people creating momentum, but healthcare workers in general experience high levels of job satisfaction from doing work that makes a real difference. If you're ready to join them, studies in Ghana at Crown University College can offer an invaluable inside edge.
Article written in association with Crown University College (also known as Bachiesichang Royal College of Health Sciences).