Hi Mat. Thanks for taking some time for us today.
It's no problem. Thanks for the invite
Maybe you could start by telling us about your current role and what you enjoy about it?
I'm a consultant ear, nose, and throat surgeon. I've been doing that role for around ten years now. I assess people, perform surgeries as part of a team, and check in with patients afterward to see if everything is OK. I enjoy many things about it, but one of the main things I love is working with patients and making them better. I like that I have something to offer, that I can enable better outcomes for my patients. It's definitely one of the most satisfying parts of my job. I also like being part of a team and working alongside other health care professionals. We're all pulling together to achieve the goal of improving patients' lives. It's a nice thing to feel part of.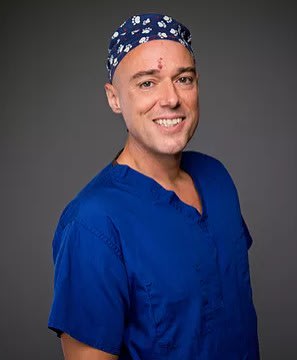 Can you talk us through your academic background and how you got to where you are now?
Sure. I studied medicine at university; it was a five-year course. So that was the foundation, the thing that kickstarted my medical career. As an undergraduate, you study general medicine before taking more specialized modules as you progress. After you qualify, you decide what kind of doctor you would like to be. Then there are several more years of medical training where you focus on learning all about your chosen field.
You now teach undergraduate medical students. How have medical courses changed since your university days?
There's a real focus on the social determinants of health now. It's something today's students are much more aware of. They understand how inequality, economic factors, and lifestyles impact the quality of individual healthcare. The other thing that I think is really important in today's undergraduate medical courses is the emphasis on professionalism. This includes promoting the right types of behavior and encouraging students to be aware of their duties and actions as healthcare professionals, including how they use social media. We tell students to be mindful of their online presence. Because while you might be on Facebook or Twitter as an individual, others will always see you as the doctor posting on social media. And that means you have a certain responsibility.
What advice would you give to anyone thinking about a career in medicine?
Think about what you want to do and why you want to do it. Medical degrees are hard work. And while a career in medicine is rewarding, it's also challenging at times. You need to love the job. It makes all the hard work and sacrifices worth it. If you've gone into medicine for the wrong reasons, you'll soon start to struggle.
I'd also advise anyone to find out what life is like as a doctor or medical student. One of the best things you can do is talk to current students and healthcare professionals. And get some experience in a medical setting, like volunteer work or observing. I always tell people to think about themselves, their personality type, and then find out as much information as possible. Speak to a wide range of people. Being a medical student is very different from being a first-year doctor. Being a first-year doctor is very different from being an experienced specialist. And being a GP is very different from being a consultant. But this is one of the great things about a career in medicine: you have so many options after qualifying and through your career.
What are the most challenging parts of being a doctor?
I see lots of people who want to go into medicine because they've got ambitions to change the world or make it better for people. That's part of the job, definitely. But in reality, you also have to do lots of stuff that is pretty routine - even a little mundane. Then there's the paperwork, the politics, and the challenges of working in large, complex organizations.
It's not like being an entrepreneur or working for yourself, where you can do whatever you want. Instead, you have to play your role in the team and the wider system. And while you can influence that system to a degree, none of us can change it individually. This can wear people down, especially if they're idealistic. But there are ways to manage this, such as making patient care your primary focus. That way, you're directing your energies toward the people you can actually help.
What else does it take to be a good doctor?
Those that go into medicine have got to fundamentally like people. Some specialties don't require patient contact. But, in most cases, you're going to be treating an actual human being in front of you. You've got to be social with people. You've got to get on with them. You've got to thrive being in other people's company and enjoy working as a team. So there's an element of knowing yourself. Good grades and a love of science are important parts of becoming a doctor. But you also need the right personality, or at least the willingness to adapt to working in large systems alongside many others.
You also mentor students and newly qualified medical professionals. What does that involve?
I have an interest in helping people develop. At the university, I'm the ear, throat, and nose lead. That means I help put together the course content. And I teach in that area, too. I also do coaching and mentoring within the hospital and with medical students. Much of that is around discussing career decisions. It can be challenging and overwhelming to make these choices. So through my coaching, I work with people to come to the right decision. It's usually around what specialties to pick after graduation or what people can add to their careers, like teaching or management.
There's a similar model for undergraduate students. They all get assigned a personal tutor, who is typically a senior clinician. That person stays with their student for a number of years. They're the first port of call to go to with any problems or if you want some career advice. I think it's a crucial system. It means students can always get extra support from a senior person. That's really important when you're one of four hundred students in a large medical school.
That's excellent. There's a lot of helpful information there. Is there anything else you'd like to add?
A medical career is highly rewarding. And with a medical degree, there's a direct route to a professional career. That was a big thing for me. It keeps you focused and motivated. And the last thing I'll say is that a medical career is so broad. There's space for all different types of people in medicine, and there's a lot of diversity among healthcare professionals.
That's great. Thank you so much for your time today.
You're welcome. And thank you for having me!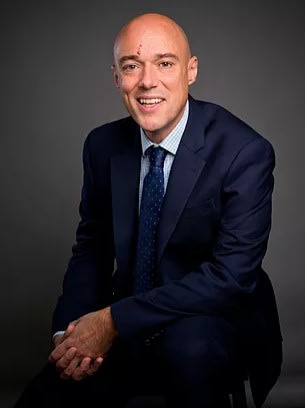 If you are interested in learning more, you can connect with Mat Daniel on LinkedIn.