A vaccine could be in sight
Scientists from the University of Oxford have developed a vaccine which appears to trigger an immune response to COVID-19. According to the BBC, medical trials involving over 1,000 volunteers suggest 90% of people will develop antibodies after one dose of the vaccine. The latest findings are a huge boost in the fight against COVID-19, but there is still a long way to go before the vaccine becomes widely available. Scientists are now moving into the second phase of testing using a much larger volunteer poll of around 10,000 people. Similar trials will take place in the USA, South Africa, and South America.
Where COVID is the worst and why:
In the early days of COVID prior to its characterization as a pandemic in March, China, Italy, Iran, and South Korea were among the worst-hit countries. Months later, the world looks very different. Most recently, the US and Brazil top the list of struggling countries.
International Federation of the Red Cross and Red Crescent Societies (IFRC) president Francesco Rocca said in a briefing, "[North and South America] are paying the highest price for this kind of division or not following the advice coming from the scientific community." Rocca added Brazil's president Jair Bolsonaro underestimated the severity of COVID, and "his country is living the consequences."
Numbers are also surging in South Africa, on a continent which until recently had been comparatively unscathed. The outbreak is alarming public health leaders, including World Health Organization (WHO) emergencies chief Michael Ryan, who said in a virtual press conference, "I think what we are starting to see is a continued acceleration of transmission in a number of countries. This isn't just a wake-up call for South Africa. [...] We need to take what is happening in Africa very, very seriously."
ICRC's regional director for Africa, Patrick Youssef, points out that COVID-19 is just one of many other threats plaguing the continent, including armed violence, food shortages, climate change, and economic crisis. Altogether, they underscore the need for development and humanitarian aid in Africa, according to Youssef.
With Sweden having garnered international attention as the only EU country not to lockdown, this "public health experiment" is facing scrutiny with a far higher death toll per capita than its neighboring Nordic countries. Still, some argue it remains to be seen whether staying open might have been the right thing to do. Swedish communicable disease control officer Leif Dotevall told The Financial Times, "All of us who work with this, every day and night, we think, 'Was this right or wrong? Some days we think we were right and other days not at all. Finally, we may be surprised to see the whole picture."
Of course, some countries have also fared much better than others, including Vietnam, which has kept its coronavirus death toll at a remarkable zero and Japan, which also boasted a "mysteriously low virus death rate", despite it being vulnerable to the disease, largely due to is very densely populated cities, while also not adopting as proactive an approach to the pandemic as its neighbors.
Many theories have been proposed regarding Japan's success, including everything from "historical immunity" to Japanese customs, which have been compared to "in-built social distancing." Others still say it was a "timing lesson", while Professor Kenji Shibuya, director of Public Health at King's College, London, says it was something much simpler. "Japan's mild lockdowns seems to have had a real lockdown effect. Japanese people complied despite the lack of draconian measures," he says.
Other impacts of COVID:
While COVID has direct implications on public health, it's also had less obvious repercussions as well, including the following:
In the California county of El Dorado in the USA, the toll on mental health caused by the coronavirus and shelter-in-place orders has led to a doubling of the suicide rate. El Dorado County Suicide Prevention Network program coordinator Lisa Utzig Schafer said, "We have a lot of things to feel hopeless about. There's the aftermath of loss, people losing their jobs, financial hardships, isolation, change in routine, the list goes on and on."
Schafer and her colleagues also shared some ways to safeguard mental health during this time, including picking up the phone instead of going on social media, and accepting and acknowledging people's feelings, including our own. "It's important not to minimize your own experience. There are still changes happening that you didn't choose," Schafer continued.
Meanwhile, as the coronavirus has escalated, so has the opioid epidemic. "We have to face the reality that isolation is particularly hard for people suffering from substance use disorders, also depression or other psychiatric disorders. Withdrawal and isolation actually just in general exacerbates the problem," says National Institute on Drug Abuse (NIDA) director Dr. Nora Volkow.
The pandemic has also worsened the plight of refugees in places like Africa, where they are 60 percent more likely to be financially affected by COVID-19. Center for Global Development (CGD) Assistant Director and Senior Associate for Policy Outreach for Migration, Displacement, and Humanitarian Policy, Helen Dempster, says, "Refugees tend to be disproportionately affected by this crisis, because so few work in the less-affected sectors like education, public administration, health, and agriculture. Both legal and practical barriers often prevent refugees from getting the land or citizenship required of more recession-proof work."
On emerging developments
According to a World Economic Forum (WEF) roundup of top science stories, there are promising early results from other vaccines, along with new knowledge about coronavirus antibodies and immunity and the importance of test frequency over test sensitivity when it comes to preventing large viral outbreaks.
And while most people are clinging to the hope of a coronavirus vaccine by 2021, India's top health agency says it may have one by mid-August. However, others say this timeline is not only unrealistic, but dangerous. Indian Academy of Sciences president Partha Majumder said, "The academy strongly believes that any hasty solution that would compromise rigorous scientific processes and standards will likely have long-term adverse impacts of unforeseen magnitude on the citizens of India."
Meanwhile, even if a vaccine isn't found quickly, scientists say there may be another medical solution in the form of anti-COVID drugs that will treat infected patients while preventing the virus's spread.
Despite this hopeful news, the rush to eradicate COVID-19 may actually be making the problem worse, due to rushed, low-quality studies which can ultimately slow understanding and delay progress. Cleveland Clinic researcher and frequent adviser to the U.S. Food and Drug Administration, Dr. Steven Nissen, told the Japan Times, "Everyone has been kind of grasping for anything that might work. And that's not how you develop sound medical practice. Desperation is not a strategy. Good clinical trials represent a solid strategy."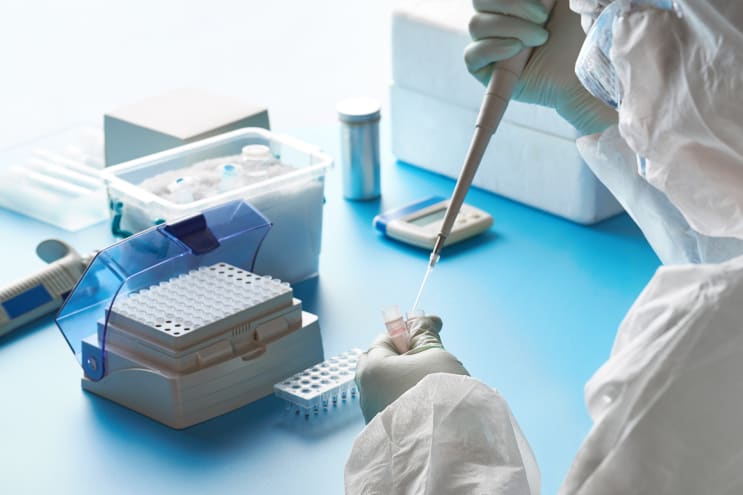 While we all want to control COVID-19, experts are also cautioning the race to get there will be ugly with many political and ethical problems arising along the way. These problems include the possibility of wealthier countries trying to outbid poor ones in securing supplies of the vaccine; authorities possibly needing to decide which people are treated with the vaccine first; countries being insular and or nationalistic in their approach; and fake news and conspiracy theories.
On the value of international collaboration…
Despite the challenges, COVID-19 continues to demonstrate the pivotal role international collaboration can play in addressing the world's problems.
After Chinese and Australian researchers accelerated the vaccine hunt by freely sharing the COVID-19 genome, United Nations Conference on Trade and Development (UNCTAD) Secretary-General Mukhisa Kituyi wrote, "There is strength in numbers. We learn more, and faster, together -- and the pandemic is underscoring the critical role of international collaboration on the frontiers of science and technology."
This position is echoed by many experts, even as rising nationalism around the world threatens it. Former Minister of Foreign Affairs of Argentina Susana Malcorra told WEF, "It is still early to determine whether the new context opens a window of opportunity for transforming global governance or whether it may result in a further reversal in international cooperation with governments leaning towards isolationism, protectionism and closed borders."
Despite these concerns, many believe people have and will continue to come together in the name of science for the greater good. Dr. Francesco Perrone, who is leading a coronavirus clinical trial in Italy, told the New York Times, "I never hear scientists --true scientists, good quality scientists -- speak in terms of nationality. [...] My nation, your nation. My language, your language. My geographic location, your geographic location. This is something that is really distant from true top-level scientists."
One last thing to keep in mind about COVID-19, and the healthcare landscape in general, is that, given the fluid nature of both, what is accepted as true today may change by tomorrow. As an aspiring healthcare professional, staying abreast of the latest news can help you keep up with the latest and most accurate information, so you can position yourself to make a difference in your future career, as these difficult times prove that well trained, well educated medical professionals are needed now more than ever.