Happy World Physical Therapy Day! Today, we're celebrating physical therapists, those highly educated, licensed medical professionals who reduce pain, restore mobility teach their patients how to manage their physical issues to maintain long-term health benefits.
The field started with the beginning of medicine but didn't have professional roots in the US until the 20th century. In the US, physical therapists formed their first professional organization in 1921, just after the First World War. After World War II, the demand increased due to the polio epidemic and the number of soldiers returning home, needing help.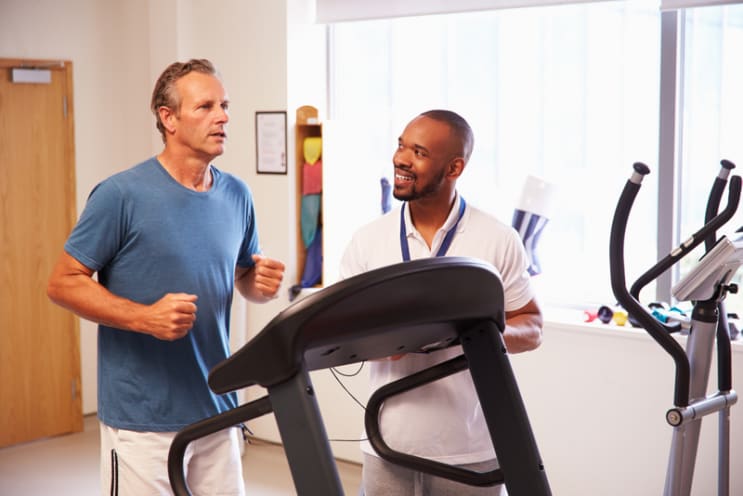 What does a physical therapist do? Keeps people well, mobile, and most importantly—independent.
Let's take a closer look at why you should study physical therapy.
1. Make a Difference
Want to make a difference in someone's life? Take away their physical pain. As a physical therapist, you have the unique opportunity to improve the quality of your patient's life. You'll work with your patients individually, develop a relationship with them, help them return to their normal lives at maximum functionality.
2. Job Security
There's a consistent demand for physical therapists across the country. Why? Sports and other injuries aside, there's a growing aging population—particularly of baby boomers—who require physical therapists. The Bureau of Labor Statistics reports that the demand for physical therapists is expected to increase by 34 percent between 2014 and 2024. Right now? 210, 900 licensed physical therapists in the US. By 2024? 282,700.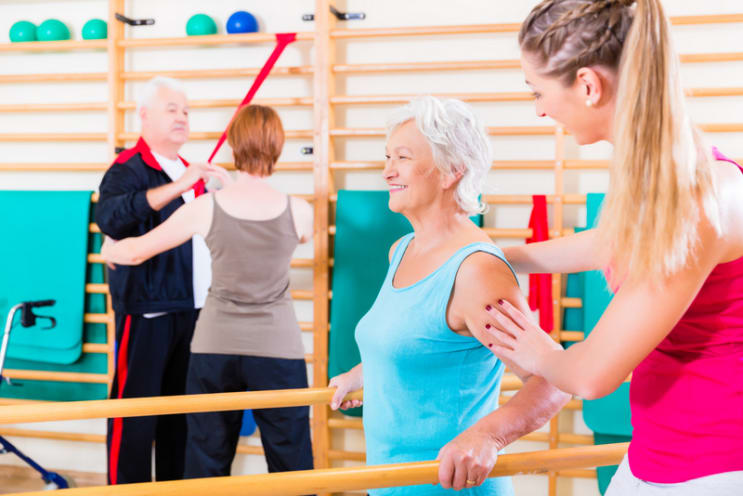 3. Flexibility
The physical kind, obviously, but also work flexibility. The profession offers full-time, part-time, and per diem schedules. Per diem physical therapists can also market themselves to maximize vacation time.
Another perk? You can travel the world. Check out traveling physical therapy positions—you might be surprised at what you find.
4. Fitness
Here's a plus: you'll stay fit, too. You can do all the work your patients do. In fact, you should. Why? So you know what your patient feels. Go ahead, use the clinic treadmill on your lunch break. Do a plank net to your patient.
Not a workout fanatic? Don't fret. Being on your feet all day and working with patients will encourage you to maintain good posture and keep moving.
Looking to train for a 10K? You'll have an ample supply of running partners at any physical therapy clinic.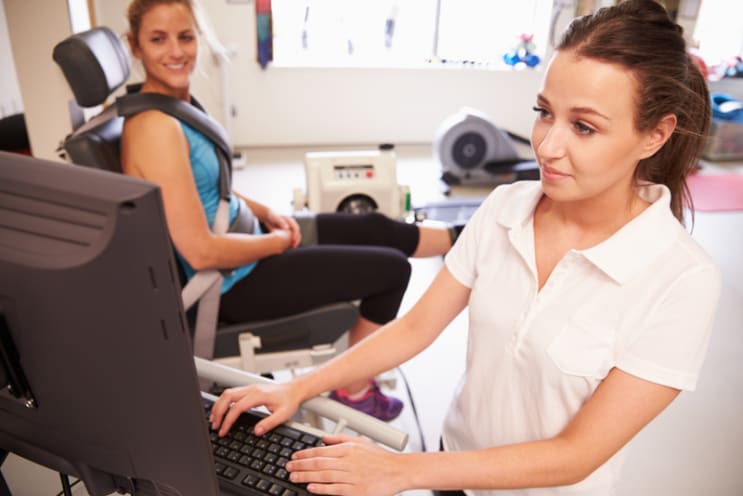 5. Relationship
APTA spokesperson Jody Frost, PT, DPT, and PhD said, "People go into this field because they want to help people get healthy and live better." She adds, "But unlike other health professions, where you might interact with patients for just five minutes, a PT works with people over an extended period of time. It's a real relationship. That's what makes it so rewarding."
If you want to make a difference in a flexible field with job security, and have the opportunity to develop positive, lasting relationships with your clients, physical therapy may be a great career choice.
There's one piece we haven't covered, though—schooling.
It's extensive—and expensive.
Physical therapy programs are rigorous and require significant field work. Because of this, many programs do not offer the flexibility of part-time, evening, or weekend options.
For mid-career professionals, making the switch isn't impossible, but it requires some serious thought—and a consideration of the amount of debt you're willing to take on, and the amount of time you have for the intense amount of schooling.
Learn more about earning your degree in Physical Therapy.
Cover photo image credit: monkeybusinessimages.