1. Medical tradition
Malta has a very proud reputation and history for medicine, with its first hospital having been founded as early as 1372 -- the Santo Spirito Hospital in the beautiful, historic town of Rabat. Today it is a leading player in the healthcare sector in terms of practice and research.
2. It's an English-speaking country
English is one of the two official languages of Malta, along with Maltese. This makes it a great place to learn English or to study in English. This small country in the middle of the Mediterranean was a British colony until it achieved its independence in 1964. Today, the majority of Maltese people are bilingual. This means that in addition to teaching being in English, you will be surrounded by English-speaking people.
3. Diversity is alive and well
Malta is one of the most diverse countries in the world. It has been influenced by many cultures, and is also home to a multicultural population. In fact, it has one of the EU's highest proportional expat populations. According to Eurostat, more than 67,000 non-Maltese people live in Malta -- 38,563 of them from other EU member states, and 28,582 from non-EU member states. All in all, foreigners account for more than 14 percent of Malta's population. It also boasts a significant international student population.
While diversity is a boon in and of itself, it's especially beneficial to medical school students as it increases awareness and understanding of different cultures and backgrounds thereby supporting the cultivation of cultural competency. U.S. News & World Report explains, "Cultural competency is a method of improving the accessibility and effectiveness of health care services for people from ethnic or minority backgrounds. This skill is needed for a better understanding of the cultural context from which patients arrive in exam rooms and hospital beds.
Malta's people aren't just diverse; they are also known for being warm and welcoming. "With Malta having a mere population of 431,453 as of the end of 2017, it tends to be a case of 'it's not what you know, but who you know' island-wide. With a tight-knit community in each village, if you're after any advice (about anything!) just ask one of the locals who, if unable to help, will know someone who can. A great way to get any queries solved quickly and efficiently," The Culture Trip proposes.
4. It's one of Europe's most affordable (and safest!) destinations
Popular English-speaking student cities like New York, London, and Sydney aren't exactly known for being affordable. Malta, however, bucks the trend. According to Global Citizen Solutions, a property that would cost at least €1,810 in London would be in the neighborhood of €952. Furthermore, rental prices in Malta are 34 percent cheaper than in the US. Factor in cheap and easy transportation, inexpensive utilities, and the affordability of eating out in Malta, and there are even more things to love about living here on a budget.
5. There's a huge amount to see and do
There's a reason why Malta's been hailed as the "hidden gem of the Mediterranean." It may be small, but it's large on things to do. The Crazy Tourist raves, "Malta has an almost mythical quality to it that comes from its eerie underwater caves, stunning temples, and medieval architecture. The streets here wind around towns and villages taking you past churches, markets, and museums, and some of the oldest buildings in the world can be found on this pretty isle. The country is actually an archipelago that sits in the Mediterranean Sea and is close to both neighboring Sicily and Africa."
From charming ancient cities and awe-inspiring temples to cave diving and the annual Isle of MTV music festival, there's truly something for everyone. Foodies will also find much to love in Malta thanks to its world-famous Mediterranean cuisine and fresh seafood specialties. If it were even possible to exhaust everything Malta has to offer, meanwhile, continental Europe is just a flight or ferry ride away.
6. The weather is wondrous
Malta is a perennial pick on rankings of best weather and climate. In including Malta on its list of The Top 10 Destinations Where the Weather is Always Amazing, The Travel reports, "There are endless great reasons to visit Malta, and one is the spectacular weather. In the city of Valletta and elsewhere, the climate is nearly always warm and mild. It's essentially beach weather central. [...] On average, the temperature in Malta is approximately 23 degrees Celsius. Even in the winter months, the sun still shines and the weather is still mild. In fact, many visitors purposely choose to go to Malta in winter because the weather is still fantastic."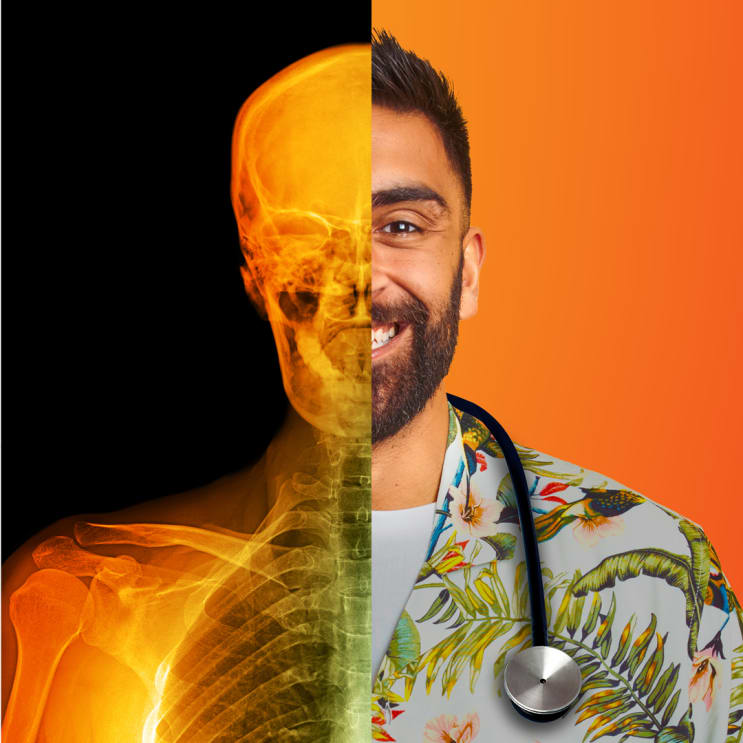 7. You can get a top 10 UK medical degree in the Mediterranean
Malta is home to a developed healthcare system with sophisticated hospitals and facilities. This makes it an excellent environment for immersion in medical studies. This is where Barts and The London School of Medicine and Dentistry's Medicine MBBS Malta comes in.
This five-year, full-time program is not only taught in English, but culminates in the awarding of a Medicine MBBS from Queen Mary University of London. Taught by faculty of Barts and the London School of Medicine and Dentistry (also known as 'Barts') -- part of Queen Mary University of London, a member of the UK's prestigious Russell Group -- the MBBS offers an amazing study/life balance for aspiring medical students looking for a high-quality degree.
Ranked seventh in the UK for medicine by The Complete University Guide and 2nd in London for Overall Student Satisfaction (Medicine) by the National Student Survey (NSS) last year, Barts, the oldest medical school in the UK, was founded all the way back 1123, meaning it has nearly 900 years of medical excellence behind it!
Students on the MBBS program are taught the same innovative, research-led curriculum by the same faculty. Early clinical experience is a hallmark of the program, which has earned a place in the World Directory of Medical Schools, developed through a partnership between the World Federation for Medical Education (WFME) and the Foundation for Advancement of International Medical Education and Research (FAIMER).
"It's something different; a unique experience," says second-year MBBS student Christine Coninx. "I think the education here is really good, especially the way anatomy is taught." She explains this is because it is typically a very hard thing to teach, but the MBBS lecturers really go the extra mile so students understand the concepts, using whatever means work best for the students, often visual learning. She also likes the close-knit nature of the student and faculty and the fact the program is integrated with the local community, with many different medical events students can participate in. She explains, "We are in a close community and everyone is very nice and friendly."
MBBS student Jeha Kwon says, "I wanted to study for my bachelor of medicine at Barts and the University of London mostly because of its outstanding reputation. Another thing that really stood out for me is that Barts is really strong in research and that means I'll be learning from top practitioners and researchers. The teaching at Barts is a combination of traditional-style lectures and PBL, which is problem based learning. And I really like the fact that it's a combination of both because I can apply the stuff I've learnt in lectures and use it to come up with diagnoses with a small group of people."
Meanwhile, alumnus Dr. Jeeves Wijesuriya, a GP Registrar with Public Health, says, "It can be so nerve-wracking knowing that you are going to be in charge of people's lives and that you are going to have to make such serious decisions. I'm really confident the degree I did at Barts and University of London prepared me for that. You are so used to being in a hospital from such an early point in your training that when you actually get to clinical practice you are actually comfortable, which is something I think that most people when they finish their medical degree don't necessarily have. [...] The most important thing I took from my medical degree was having the patient as the focus of my care and it's reflected in the way I do my job every day.
He also praises the great sense of community the program has and the social side of it. He explains, "The amazing thing about the medical school itself is the sense of community; the relationship you have between not just the family that the other students become but also with the staff, who are in contact with you long after you qualify."
The five-year MBBS (Malta) Program also offers an attractive pathway for high-achieving international students: the option to enroll directly after high school into the program. Upon conclusion of their courses of study, they can also apply to stay to do their early postgraduate training in Malta, as well, or to immediately apply for residency in their home countries.
So if a UK medical degree appeals to you but you are also interested in an international experience with many unique and life-changing advantages, studying medicine in Malta is a win-win proposition. Learn more about the MBBS program, including its March 27th Open Day in Malta and the April 22nd London Open Day, here.
Article written in association with Queen Mary University of London.