The Doctor of Pharmacy (Pharm. D.) degree
Program Description
Is the primary entry-level pharmacy practice degree in the United States.
As early as 2000, when the Wilkes University's Nesbitt School of Pharmacy graduated its first doctors of pharmacy, the school has had a national reputation for providing exemplary education for its students.
The main focus of Pharm. D. education is on the development of patient care skills. This means that, in addition to imparting a thorough knowledge of medications, the program must devote substantially more time to teaching applied therapeutics, patient communications, and physical assessment.
Our graduates are expected to help prevent medication problems when possible and when medication-related health problems do occur, to identify them and find appropriate solutions.
The Pharm. D. requires four years of professional study following completion of all pre-pharmacy course requirements. The first year is devoted to classroom and laboratory work. Each subsequent year introduces more direct patient care and practical learning opportunities. The capstone fourth year is devoted exclusively to clinical education.
Last updated Oct 2020
About the School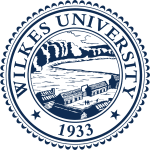 Our mission is to develop pharmacists who will provide high quality health care and to make meaningful contributions to the science and practice of pharmacy. We will be recognized as an exceptional ph ... Read More
Our mission is to develop pharmacists who will provide high quality health care and to make meaningful contributions to the science and practice of pharmacy. We will be recognized as an exceptional pharmacy program through innovative education, contemporary practice, and valuable scientific contributions. Teamwork, Professionalism, Lifelong Learning, Cultural Competency, Personalized Attention, Community Engagement
Read less