Summer Course: Medicine (Ages 16-18)
Program Description
Medicine Summer School Programme Overview:
Programme: Medicine university insights
Fee: £4,595
Course Length: 2 weeks
Course Type: Residential
Locations: Cambridge University colleges
We have the best Medicine Summer School, having won multiple awards, expert tutors from leading universities and much more.
Cambridge Medicine Summer School Course Summary
Choosing to study medicine is a big decision. It will require long hours, years of study, and unwavering dedication; studying medicine can be challenging, but also incredibly rewarding. The Immerse Medicine summer school programme is a unique two-week course designed to prepare participants for the challenges and expectations of undergraduate study.
Throughout the medicine summer school programme, designed and taught by expert tutors from the world's leading universities, students will be encouraged to think critically, develop practical skills and work collaboratively to solve complex medical problems. Class sizes are kept small, allowing participants a chance to interact easily with tutors and their peers as they study a broad range of topics, covering everything from the basics of human anatomy to the latest developments in experimental medicine.
However, the goal of this medicine summer school programme is not simply to give potential medical students an immersive insight into the life of a medical undergraduate. The programme is also geared towards A-level or IB students who want to know if a career in medicine is right for them. As such, the course places a strong emphasis on nurturing independent thinking and constructive debate. By the end of the two weeks, participants will have both an in-depth introduction to first-year medical topics, as well as a firm understanding of the challenges that come with being an undergraduate medical student.
Immerse is an award-winning medicine summer school programme in Cambridge for the intellectually curious.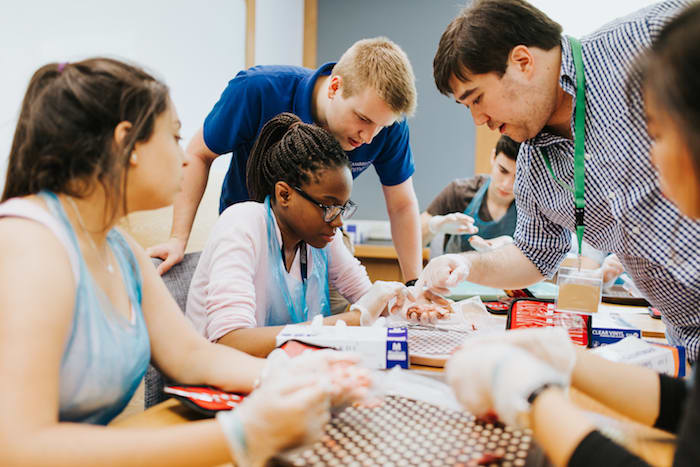 Medicine Summer School Key Benefits
Prepare for the BioMedical Admissions Test (BMAT) and the UK Clinical Aptitude Test (UKCAT)
Programme material uses case studies from real patients
Discover advanced topics like pharmacokinetics, epigenetics, and optogenetics
Build a solid foundation of medical knowledge before commencing undergraduate studies
Gain hands-on experience administering care in a simulated medical emergency
Extract and isolate DNA, dissect a cell signalling cascade, and perform a cranial nerve examination
Medicine Topics Covered
In the UK, there are few summer courses available that match Immerse's broad, multidisciplinary Medicine summer school programme. From day one, participants will be introduced to important medical content designed to take them beyond the fundamentals they've learned in IB or A-Level Biology. All of our tutors come from prestigious academic backgrounds, teaching undergraduate students at some of the world's leading universities, therefore providing participants with unparalleled insight and support.
In terms of content, the programme starts with a thorough introduction to physiology and anatomy and progresses through a variety of fundamental medical content including topics such as epigenetics, functional genomics, neuroscience, and neuropsychology. As the theory behind each topic is learned, participants will then be encouraged to roll up their sleeves and take part in a series of hands-on practicals that reinforce course material. Finally, by the end of the programme, participants will prepare a short presentation to be given at a mock science conference of their peers. In doing so, they'll get a better understanding of how medicine fits into the overall scientific community, as well as their own important role in it as a medical practitioner.
During the medicine summer school programme, participants will build a strong foundation of medical knowledge by studying topics such as:
Functional Genomics
Epigenetics
Anatomy
Physiology
Neuroscience
Neuropsychology
Pharmacology
Epidemiology
Emergency Medicine
Clinical Interpretation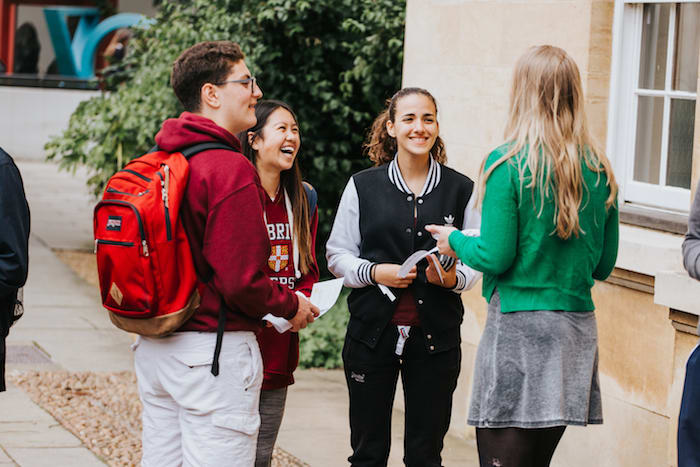 Medicine Summer School Course Outcomes
Unfortunately, medicine can't be studied at secondary school. Outside of biology and chemistry, almost all of the material covered in an undergraduate medical programme will be entirely new to most students. This can feel daunting, especially at the beginning of the school year or during the initial application process. That's why, in this course, participants will be introduced to new material that will prove valuable to the success of their undergraduate study (and beyond).
Expert tutors from some of the world's leading universities both design and teach the Immerse Medicine summer programme, developing each participant's interest in this wide-ranging discipline. Furthermore, great lengths have been taken while designing this course to ensure that participants walk away with more than just theoretical medical knowledge. At Immerse, we ensure that all participants complete the course with both a fundamental understanding of common undergraduate medical material, as well as practical knowledge about life as the first-year student, the requirements of BMAT and UKCAT aptitude tests, and other key skills required for anyone interested in studying medicine at university. The summer medicine programme will also expose participants to the different careers available within the field, from exciting areas of biological research to the cutting edge of surgery.
In other words, this medicine summer course helps prepare students for the entire experience of undergraduate life, not just the challenging academic material they'll likely encounter. The foundation they build here will drive their success in the challenging years to come.
By the end of this medicine summer school programme participants will:
Learn how to accurately interpret evidence and understand scientific papers
Be able to assess the implications of common blood test results
Be introduced to and tested on the ABCDEFG approach of rapid patient assessment
Understand how the body uses a complex, interconnected system to maintain a state of homeostasis
Gain an understanding of ELISA, a technique used in medicine to detect disease
Participate in a short interview designed to assess how they understand and apply new knowledge
Discover the critical role that discussion plays in the scientific community
Be prepared for the material and format encompassed by the BMAT and UKCAT aptitude tests
Every participant who takes part in this course will receive tailored feedback from their tutor about their performance, the material covered, and even a list of individualised suggestions for further study.
Timetable
The timetable shown below offers an insight into the typical daily schedule, although this may vary depending on the events planned on the given day.
A typical day
08:00 - 09:30 Breakfast
09:30 - 11:30 Morning academic session
11:30 - 13:30 Lunch
13:30 - 15:30 Afternoon academic session
16:00 - 18:00 Academic workshop / Afternoon activity
18:00 - 19:15 Dinner
19:30 - 22:00 Evening social event
Start the day with either a continental or cooked breakfast in the college dining hall. A wide variety of breakfast items helps participants prepare for the challenging day ahead.
Case Studies
Bengisu Gur, Turkey
Medicine Alumna 2016
Bengisu participated in our Medicine programme in 2016. Here's what she has to say about her time with Immerse Education:
My favourite part of studying with Immerse was definitely people! So many people from many diverse backgrounds. It was the most amazing two weeks. Since my time with Immerse I have kept in contact with my friends and started pursuing my dreams in the medical field. I'm currently studying medicine in a well-known school in my city, Istanbul. A few years ago I was curious about studying medicine, but when I went back home from this summer programme, I knew for certain that medicine was what I would study.
Without a doubt, Immerse was the most fun educational experience. It also helped me find my true passion for medicine and I now have many friends from all over the world.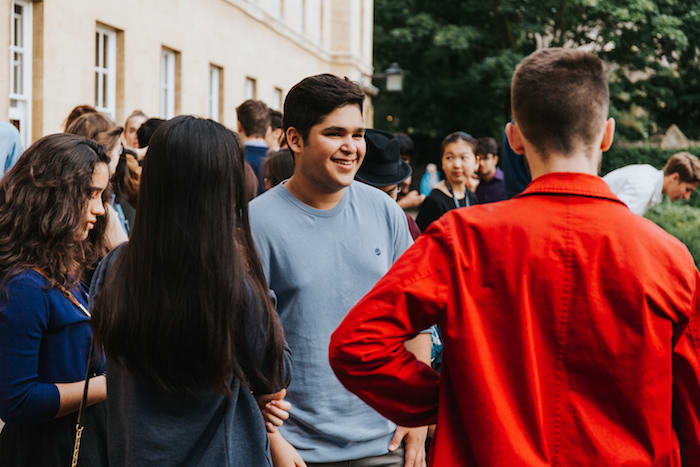 Graduation & Participant Assessment
The final evening of the programme celebrates the achievements of each participant in a graduation ceremony that's followed by a Gala Dinner.
Throughout the Cambridge summer programme, our Immerse tutors will monitor student engagement with the topics that they have been taught. Once the programme has finished, the tutor will write a Participant Assessment that will evaluate how the participant responded to the materials they were introduced to, what progress they made during the sessions, and offer recommendations on how to most effectively advance participant's understanding and interest in the topics that have been explored.
We strongly believe that our Participant Assessments are a crucial element of the learning process and reflective of our commitment to the highest standards of education.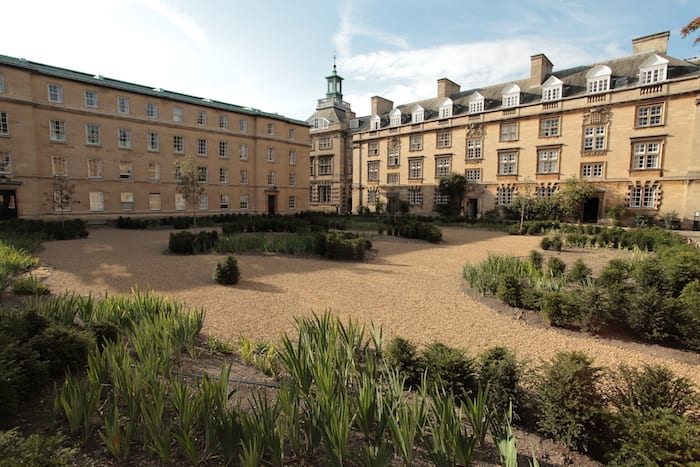 Last updated Jul 2020
Keystone scholarship
Discover the options our scholarship can give you
About the School

Immerse Education is a two-week residential academic programme in Cambridge with a diverse and enriching curriculum, designed for 13-18-year-old students – providing a taster of what it's like to stud ... Read More
Immerse Education is a two-week residential academic programme in Cambridge with a diverse and enriching curriculum, designed for 13-18-year-old students – providing a taster of what it's like to study a subject at a higher level.
Read less