RN to BSN — Registered Nurse to Bachelor of Science in Nursing
Home ›
BSc ›
Nursing ›
RN to BSN — Registered Nurse to Bachelor of Science in Nursing
Program Description
This Registered Nurse to Bachelor of Science in Nursing (RN to BSN) completion program is designed for registered nurses who wish to advance their knowledge in nursing, the sciences, and the liberal arts. It will help registered nurses develop analytical and communication skills for professional excellence. The curriculum focuses on holistic health promotion for students, clients, families, and communities. There is a strong emphasis on professional development as well as the needs and future of the profession. This online BSN program features a unique blend of faculty expertise combined with a variety of teaching strategies and learning environments to meet student goals.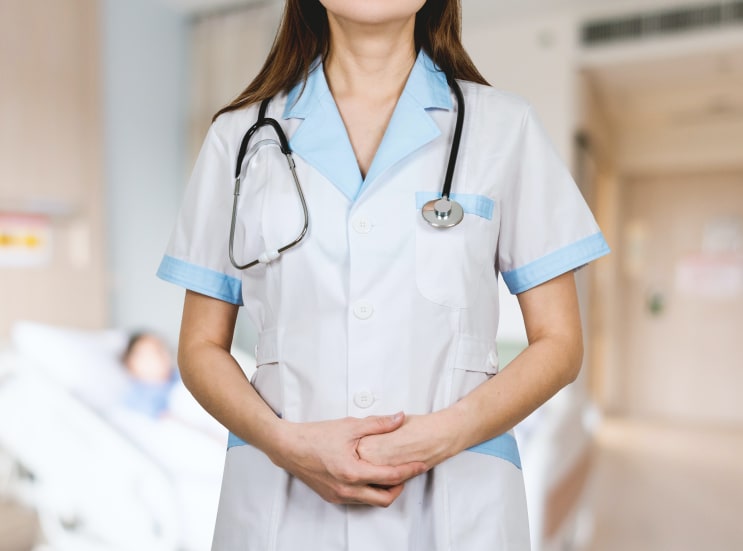 Achieve Your BSN
1-1 support from experienced faculty
98 transfer credits may be accepted by Webster University for lower-division credit hours
Webster has 39 years of experience in providing RNs with high-quality BSNs
Program Outline
Our RN to BSN program focuses on personal development, the needs and future of the profession, and the broad, accountable nursing role that is needed and expected by today's healthcare consumers and thereby employers. To give flexibility to adult learners who are often working professionals, the program is delivered online. It was co-created by Webster University, which has a long history of serving the needs of adult students, with first weekend and evening classes dating back to 1932. Our online BSN program is accredited by the Accreditation Commission for Education in Nursing (ACEN).
Outcomes
Students of the RN to BSN program will learn about evidence-based practices, leadership styles, and policies that impact their work and community, among other topics. Upon completion of our online BSN nursing program, graduates will be able to:
Demonstrate professionalism in nursing practice
Apply leadership skills to promote a culture of quality care and patient safety
Discuss research and evidence as it applies to professional nursing practice
Describe the role of information technology in professional nursing practice
Demonstrate a basic understanding of the impact of health policy, finance, social, political, and regulatory processes on the healthcare system
Advocate for clients' needs in a diverse and global environment
Collaborate with clients and other healthcare professionals to promote quality care
Apply principles of health promotion and prevention to individuals, families, and populations
Required Courses
NURS 3010 — Concepts of Professional Nursing (3 credits)
NURS 3020 — Lifespan Health Assessment for RNs (3 credits)
NURS 3270 — Evidence-Based Practice for Nurses (3 credits)
NURS 3410 — Health Promotion and Education (3 credits)
NURS 4110 — Interprofessional Collaboration (3 credits)
NURS 4240 — Organizational and Systems Leadership (3 credits)
NURS 4250 — Population Health: Clinical Prevention with Families and Communities (3 credits)
NURS 4255 — Population Health Practicum (2 credits)
NURS 4410 — Healthcare Policy, Finance, and Regulatory Environments (3 credits)
NURS 4800 — Capstone Portfolio (1 credit)
Global Keystone Seminar (3 credits)
About Webster University
Global. Action-oriented. Academically excellent — Webster University continues to be ranked in the top tier of the Regional Universities-Midwest category of the U.S. News and World Report college rankings, earning a No. 17 ranking in the 2020 edition. In 2019, Webster was recognized among America's Top Colleges by Forbes magazine for the ninth consecutive year and the Wall Street Journal/Times Higher Education 2020 includes Webster in its ranking of the top institutions in the country.
Founded in 1915, Webster is a private non-profit university with students in North America, Europe, Asia and Africa, and a robust learning environment online. Webster is committed to delivering high-quality inclusive learning experiences that ensure students achieve individual excellence and transform into global citizens.
Last updated Jul 2020
About the School
Dignity Health Global Education (DHGE) is the leading healthcare workforce development company. Dedicated to providing customized educational opportunities and a student-centric experience, we develop ... Read More
Dignity Health Global Education (DHGE) is the leading healthcare workforce development company. Dedicated to providing customized educational opportunities and a student-centric experience, we develop online programs and workforce development solutions with industry, for industry.
Read less