Public Health and Health Promotion MSc online
Home ›
MSc ›
Public Health and Health Promotion MSc online
Program Description
Public Health and Health Promotion MSc online
Brunel University London's Public Health and Health Promotion MSc online has been designed to help ambitious professionals gain advanced skills and competencies in public health and health promotion. The programme will also help you acquire a multidisciplinary approach to understanding and solving contemporary public health and health promotion challenges by providing you with advanced knowledge of related areas including health promotion, global public health policy, politics, sociology, psychology, and research skills. This fully online programme has an active learning and research-led approach and gives you the opportunity to study with Brunel from anywhere in the world.
BRUNEL ONLINE DURING THE COVID-19 PANDEMIC
We'd like to reassure you here at Brunel that under the ongoing COVID-19 pandemic, as a dedicated provider of online learning, we will continue to offer you the resources and support you need to study your online programme successfully. All start dates for 2020 are going ahead as scheduled.
About Brunel University London
Brunel's 'International Outlook' is recognised as amongst the best in the world, placed 34th in the 2020 Times Higher Education World University Rankings. Many of our graduates have become leaders in the worlds of public health academia and professional practice, across areas including healthcare management, infectious disease control, and public health economics. Studying with Brunel, you will learn alongside passionate academics who have established experts in their fields. They are dedicated to helping you develop the academic and personal skills needed to become a success in the real world.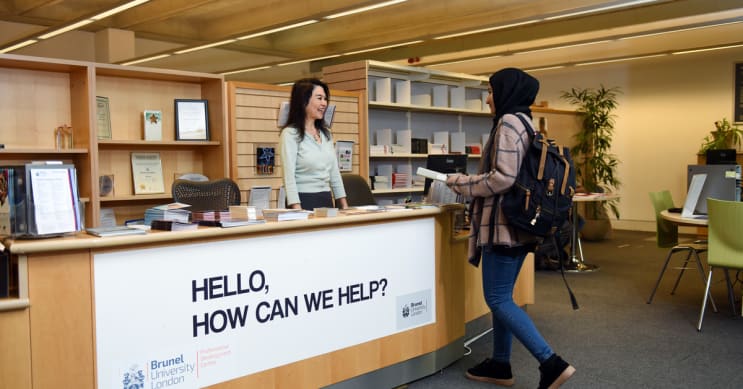 Study Online
Studying online gives you the opportunity to earn an internationally-recognised UK master's degree without leaving your home. You are not obliged to attend campus lectures, meaning you can watch them on the online platform at times that work for you. During the course of your studies, you'll have access to:
Engaging study materials: Your resources will include video lectures, case studies, class forums and podcasts.
Support and guidance: Your dedicated programme tutor will guide your academic development from day one.
Your virtual campus: Study from any location and build connections with like-minded professionals worldwide.
Open Library: Online students will have full access to Brunel's expansive digital library for books, articles, and electronic resources.
By studying your degree online, you'll join a network of students and professionals around the world, learning and connecting to enrich their lives, and taking the next positive steps towards rewarding careers.
Students will also have access to Brunel's Professional Development Center (PDC). The Professional Development Centre boosts student's employability by helping them develop the skills and experience needed to stand out in the international job market, and prepare for an impactful career.
Recently voted by students as the 5th best Careers Service in the country, Brunel's Professional Development Centre has garnered respect for its experienced staff and exceptional career support. Brunel's PDC team guides students through the stages of developing and reaching professional goals and assists with writing effective applications and preparing students for interviews. Every year, the team coordinates career fairs and industry-specific events for students to meet and network with potential employers in their chosen field.
Modules
All modules are worth 15 credits
Health Economics
Epidemiology
Health Promotion
Health Policy, Politics and Social Justice
Research Methods
Health and Society
Implementing Change in Public Health and Health Promotion
Research Project (60 credits)
Learning Outcomes
Graduates of the online Public Health and Health Promotion MSc will:
Understand the scope and nature of contemporary public health and health promotion at local, national, and global levels.
Have an awareness of the major determinants of health and know-how to promote public health and health promotion in a way that addresses social and economic inequalities and promotes values of social justice.
Have knowledge and skills in reflective practice, research, communication, transferable skills, and working in groups.
Understand the principles and complexities of using evidence, including researching, analysing, and evaluating health information and policy.
Recognise the ethical, political, societal, and cultural dilemmas that arise in public health and health promotion.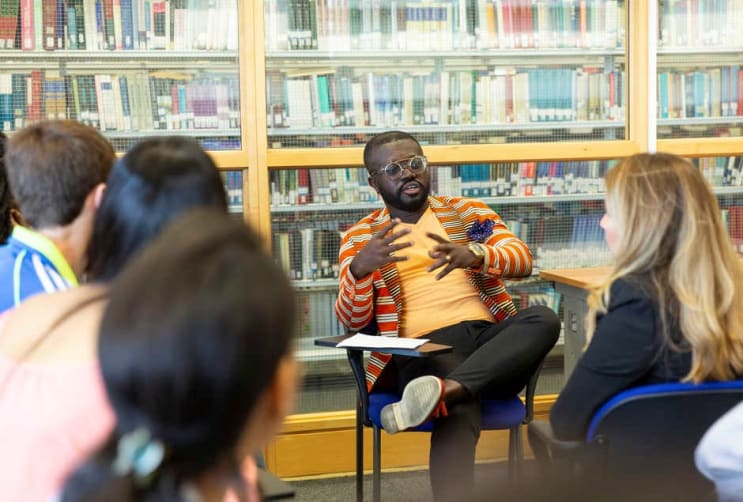 Career Pathways
Graduates of this master's programme can go on to work in a wide range of rewarding and challenging roles, to make a real positive social impact. A few examples of the engaging positions graduates may choose to explore are:
Chief Medical Officer
Environmental Scientist
Biosecurity Specialist
Public Health Manager
Epidemiologist
Child Health Specialist
Health Promotion Specialist
Health Informatics Specialist
Entry Requirements
A 2:2 (or above) UK Honours degree, or equivalent internationally recognised qualification in a subject such as health promotion, public health, allied health, health-related studies, social sciences, biosciences, sport science, and environmental health.
IELTS: 6.5 (min 6 in all areas) ; Pearson: 58 (51 in all subscores); or equivalent.
Duration
1 year full-time, 2 years part-time
Last updated May 2020
About the School

Brunel University London, named after Britain's influential engineer Isambard Kingdom Brunel, has consistently delivered academic excellence since opening its doors in 1966. In its more than 50 years ... Read More
Brunel University London, named after Britain's influential engineer Isambard Kingdom Brunel, has consistently delivered academic excellence since opening its doors in 1966. In its more than 50 years of educational instruction, the university has received several distinctions and is currently named 34th in the world for international outlook (Times Higher Education World University Rankings 2020).
Read less