Pre-Pharmacy - Associate of Science
Home ›
Pre-Pharmacy - Associate of Science
Read more about this program on the school's website
Program Description
Description
The Pre-Pharmacy - Associate of Science program prepares students interested in becoming pharmacists for transfer to a 4-year institution. The courses outlined in the program of study have been carefully selected using the basic admission requirements for a number of pharmacy programs as a guide. Provides students with a solid foundation using a set of carefully selected courses, which will maximize the transfer of coursework.
Courses were selected to include the general admission criteria used by pharmacy schools and formal transfer agreements HFC maintains with many of the universities throughout Michigan. Pre-Pharmacy students are strongly encouraged to work closely with the Pre-Pharmacy coordinator before they select their courses.
Pharmacy Options
HFC offers our students two distinct program options. The first option is the Pre-Pharmacy Academic Transfer program, which is designed for the transfer of coursework by students primarily interested in applying to pharmacy schools. The second program option at HFC is a one-year Pharmacy Technician program. The technician curriculum prepares the students for employment assisting pharmacists. Courses in the Pharmacy Technician program prepare students for employment immediately. Pharmacy technician courses do not transfer to pharmacy schools.
NOTE: If a student's primary intent is to become a pharmacist, the Associate in Science Degree in Pre-Pharmacy is the program of study which should be followed.
Learning Outcomes
Incorporate principles of general and organic chemistry to apply concepts.
Differentiate between algebraic and trigonometric concepts.
Communicate personal abilities to write effectively.
Apply biological concepts and principals in the analysis of biological processes.
Interpret written forms of communication.
Demonstrate interpersonal communication skills.
Educational Requirements
Admission to pharmacy schools is highly competitive and very selective. Typically, pharmacy programs will use some variation of grades and admission test scores in their selection process. The specific admission criteria for schools of pharmacy vary with each individual program.
There are three pharmacy programs in Michigan as well as the 17+ pharmacy programs in the general Midwest region. Because admission to pharmacy schools is so competitive, students interested in becoming a pharmacist should explore all of their options, including current admission requirements for multiple pharmacy schools.
HFC maintains close contact with many pharmacy programs in an effort to keep the program of study and course transfer agreements up-to-date.
Annually, admission representatives from a number of pharmacy programs are on campus to visit and discuss their programs with HFC students. Students need to contact, visit and frequently monitor for themselves the admission requirements for their target Pharmacy Schools as these requirements do periodically change.
NOTE: Students should meet with the Pre-Pharmacy coordinator on a regular basis to select and sequence program of study courses.
Required Core Courses
PHT-144: PHT-144: Current Issues in Pre-Pharmacy and PCAT Preparation
BIO-152: Cells and Molecular Biology
BIO-233: Anatomy and Physiology I
BIO-234: Anatomy and Physiology II
BIO-251: Microbiology
CHEM-141: Principles of General and Inorganic Chemistry I
CHEM-142: Principles of General and Inorganic Chemistry II
CHEM-241: Organic Chemistry I
CHEM-242: Organic Chemistry II
CHEM-243: Microscale Organic Chemistry Laboratory I
PHYS-131: General Physics I
Current Tuition Information
Tuition Per Credit Hour

In District

Level 100 & 200

$99

Effective Fall 2019

$101.50

Level 300 & 400

$200

Out of District
$172
$177
$265
Out of State
$250
$257
$350
International Students
$250
$257
$350
Last updated Jan 2020
About the School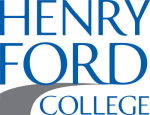 Henry Ford College (HFC) is a public two-year college located in Dearborn, Michigan. The College, established in 1938, is accredited by North Central Association of Colleges and Schools and the Michig ... Read More
Henry Ford College (HFC) is a public two-year college located in Dearborn, Michigan. The College, established in 1938, is accredited by North Central Association of Colleges and Schools and the Michigan Commission on College Accreditation.
Read less