Postgraduate Course in Tropical Medicine and International Health
Program Description
Postgraduate Course in Tropical Medicine and International Health
The postgraduate course in Tropical Medicine and International Health provides health professionals with a broad and interdisciplinary training. It combines clinical and biomedical knowledge and skills with a systemic approach to health care organization and disease control. The broad perspective of international health policy and specific inputs from social sciences will help students grasp the complex picture of health and health care in low-resource settings. The integration of these different disciplines is a key feature of the programme.

For most students, this course will be the start of a challenging career in international health, while for others, who already have experience working in low and middle-income countries, it offers the broad perspective needed before specializing. Through its new flexible structure in two modules, students can register for the whole programme or for selected modules.
Teaching methods and support to participants

The course uses a combination of state of the art lectures, interactive classes, individual study and exercises, coached teamwork, practical laboratory work and problem-based learning. The lecturers have extensive experience overseas and come from all departments of the ITM. Their field experience and scientific work feeds extensively into the course. Distinguished external lecturers complement specific areas of expertise. Next, to the teaching staff, participants get support from the course coordinator for academic and programmatic aspects of the course.
Evaluation and certificate

At the end of Module 1, theoretical exams are organized consisting of multiple choice questions and integrated essay questions. At the end of Module 2, theoretical (multiple choice exam) and oral exams are organized, as well as a laboratory skills exam. Students who pass a module receive a credit certificate. Upon successful completion of both modules, medical doctors are awarded the ITM Postgraduate Certificate in Tropical Medicine and International Health and biomedical scientists and pharmacists the Postgraduate Certificate in Tropical Biomedical Sciences and International Health.
Duration of the course and credits

The entire training programme (Module 1 & 2) lasts 5 months. Module 1 runs from the second Monday of September until the start of the Christmas holidays in December (15 weeks). Module 2 starts early January and finishes by the end of February (8 weeks).

It is a full-time programme of 600 contact hours, which is equivalent to 30 credits. Students are expected to dedicate another 15 to 20 hours per week to personal study and group work.
Language

The course is organized simultaneously in French and English.

For the English course, students for whom English is not their first language must provide evidence of a 6.5 IELTS score (or 580 TOEFL score). Exemption from this requirement may be granted to those who completed higher education in the English language.

Students attending the French course are expected to have a passive knowledge of English to be able to read and understand English scientific literature, and therefore must equally provide an English assessment certificate.

Module 2 for biomedical scientists and pharmacists will only be taught in English.
Admission requirements

Applicants for Module 1 and 2 need a degree in medicine or a university (master) degree (min 240 ECTS credits) in biomedical or pharmaceutical sciences. For Module 1 other health professionals, such as health economists and health sociologists, are welcome to apply on condition that they are holder of a university degree (min 240 ECTS credits, minimum 4 years of academic full-time training) and have a minimum of 2 years relevant professional experience in international health in low-or middle-income countries. Nurses and midwives with a university (master) degree can also apply for Module 1 provided they have gained minimum 1 year of professional experience.

For organizational purposes, a maximum of 40 students is admitted for each language. Places are allocated on a first-come, first-served basis.


Last updated Feb 2018
About the School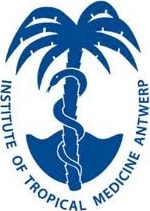 The Institute of Tropical Medicine in Antwerp, Belgium (ITM) is one of the world's leading institutes for training, research and assistance in tropical medicine and health care in developing countries ... Read More
The Institute of Tropical Medicine in Antwerp, Belgium (ITM) is one of the world's leading institutes for training, research and assistance in tropical medicine and health care in developing countries.The ITM houses five scientific departments, a specialised outpatient clinic and various support services, and employs over 400 staff. The institute draws its core funding from the Flemish Ministries of Education and Science, and the Federal Ministries of Development Cooperation, Public Health and Social Affairs, international project financing and own income.The ITM works with many scientific institutions, governments and organisations all over the world for a long-lasting improvement of health care and disease control in developing countries. ITM's overall goals are to: To strengthen the rational basis of medical and veterinary health care in developing countries. To provide reference clinical services for the management of tropical diseases, import pathology and AIDS in Belgium. Its fields of activity include all health problems related to the specific ecological and socio-economic conditions of developing countries. Core tasks Its core tasks in this area are: Clinical and preventive services for tropical diseases and related pathology. Advanced education in tropical human and veterinary medicine and in the management of health care in developing countries. Research on biomedical, clinical and operational aspects of tropical diseases and their control, and on the management of health care in developing countries. Supporting and strengthening national and international bodies concerned with human and animal health in developing countries. Standards and values The institutional standards and values ITM adheres to are: Specificity: ITM operates within its specific mission, complementarily to universities, other academic institutes and development agencies. Quality: as a specialised institute, all activities must comply with the highest standards of quality. Relevance: from basic to intervention research, all activities must have relevance to our ultimate goals. Integrity: all activities are based on a coherent institutional concept of human values and rationality in health care and development. Institutional strength: is based on the interdisciplinarity, quality and devotion of our staff; the interaction between research, training and services; and our international partnerships and networks. Partnership: ITM acts in true partnership with other organisations, institutes and authorities in the South and North.
Read less