Physician Associate Studies Postgraduate Diploma
Home ›
Diploma ›
Physician Associate Studies Postgraduate Diploma
Program Description
The Physician Associate Studies MSc (subject to validation) aims to equip you with the relevant skills and knowledge required to support doctors in the diagnosis and management of patients.
You will be trained in how to take medical histories, perform physical examinations, request and analyze test results, diagnose illnesses, and develop treatment and management plans.
Highlights
Shared site with one of the largest NHS teaching hospitals
'Best Postgraduate Teaching Team' award in 2013
100% pass rate on the Physician Associate National Examination
Longest running Physician Associate course in the UK
Tuition Fees*
2016 entry UK and EU:
MSc full-time: £9,000
MSc part-time: £5,000 per annum
2016 Non-EU (International):
Applicants may be eligible for career development loans:
DirectGov information on Professional and Career Development Loans
Prospects website (for postgraduate studies)
*Fees are reviewed annually.
In order to be registered on the managed voluntary register as a Physician Associates, you will need to pass the national qualifying exam after gaining the Physician Associate Studies PGDip. This exam is not part of this programme and the cost of the exam is therefore not included in your course fees.
What does subject to validation mean?
For 2016 entry the PgDip award is going to be changed to an MSc award. The new MSc award is subject to validation, which means that the additional credits are subject to scrutiny, to ensure they meet the university's academic quality standards. The outcome of the validation process will be known by May 2016.
The PgDip award will be available only in the event the new MSc award is not validated for 2016 entry.
Entry criteria
You must meet both the entry and personal statement criteria to be considered for this course. All qualifications must have been awarded within the last five years (including the year of application).
Entry criteria: 2016 entry
Undergraduate degree or equivalent*
Grade: 2:2 honours minimum.
Subject: Life science or another health-related subject.
*Must be completed, awarded and certified by 1 August 2016.
Non-standard entry
If you have a relevant 2:2 honors degree (or accepted equivalent) awarded more than 5 years ago, you are encouraged to apply for the course. The academic team will review your personal statement and evidence of relevant work experience and invite suitable candidates to complete an academic qualifying essay. For further information, please email pgadmiss@sgul.ac.uk If you have a 2:2 honours degree (or accepted equivalent) in an alternative subject (e.g. not in a life/health science subject or related) we would advise you to consider completing the Open University Certificate of Higher Education in Health Sciences to improve your academic eligibility for the programme.
Alternative evidence of recent life/health science academic study (NVQ Level 4 and above) will be considered by the course team. Please send your academic transcripts and the course specification to pgadmiss@sgul.ac.uk for review before applying.
International qualifications
We accept equivalent qualifications gained in other countries. If you would like an admissions officer to review your qualification, please send a copy of it to pgadmiss@sgul.ac.uk. If your qualification is not in English, please arrange for it to be translated by a certified translator before sending it to us.
If your undergraduate degree contains non-science classes, please email pgadmiss@sgul.ac.uk and we will send you the science matrix GPA calculator. You'll be asked to complete the matrix spreadsheet and return this with your application form for consideration by the course team.
Indication of international degree equivalence
| | | |
| --- | --- | --- |
| Name of country | Title of qualification | Result |
| United States | Bachelor's degree in a relevant subject area | GPA - 3.0 |
| Canada | Bachelor's honours degree in a relevant subject area | GPA - 3.0 70% Grade B |
| China | Bachelor's degree in a relevant subject area | Grade B 80% |
| Ghana | Bachelor's degree from a UK NARIC listed institution in a relevant subject area | 2:2 50% |
| India | Bachelor's honours/special degree in a professional and/or relevant subject area (four years in duration) | 60% |
| Pakistan | Bachelor's/Master's degree in a relevant subject area (four years in duration) | 60% |
| Nigeria | Bachelor's honours degree in a relevant subject area | GPA 3.0 2:2 50% Grade C |
English language If your native language is not English, you will need to provide evidence of your English language proficiency. English language tests are valid for only two years, as English language ability changes from year to year. If you've completed a test which is now considered out of date, you may be required to complete another, though applicants are only permitted a maximum of two test attempts within a one year period. IELTS : Overall 7.0 with 7.0 in Listening, 7.0 in Reading, 7.0 in Writing and 7.0 in Speaking. Pearson Test : Pearson (PTE Academic) Test overall 67 with 67 in Listening, 67 in Reading, 67 in Writing, 67 in Speaking. Cambridge English Advanced (Certificate in Advanced English): Cambridge English Advanced overall 185 with no less than 176 in each section. Cambridge English: Proficiency (also known as Certificate of Proficiency in English) : Cambridge English: Proficiency overall 185 with no less than 176 in each section Other essential criteria Personal statement You are asked to outline your reasons for applying for the course in a brief personal statement on the application form. Reference Please provide two satisfactory references to support your application, both dated within the last year (from date of application). One of these must be a recent academic reference and the other should be either a second academic reference or a professional/employer reference. Your referees should know you well enough, in an official capacity, to write about you and your suitability for higher education. We do not accept references from family, friends, partners, ex-partners or yourself. References must be submitted using the Reference Request Form within two weeks of making an application to enrol on this course. References should cover your suitability for the course and your ability to engage in academic processes according to the guidance and questions included on the form. Health screening Candidates accepted onto healthcare courses are required to pass occupational health screening. When admitting candidates to study and practise as a health practitioner, St George's has an obligation to patients and students. If you are concerned about a health issue we strong advise you to contact us prior to applying. All offers of places at St George's are made subject to satisfactory health clearance and an agreement to undergo appropriate blood tests and immunisations. All candidates will be asked to be immunised against Hepatitis B for personal safety. If you firmly accept an offer made to you by St George's you will be sent a confidential health questionnaire and further information about the Hepatitis B screening process. Police screening This course will include work with children and vulnerable adults so you are required to have an enhanced Disclosure and Barring Service check. More information about this process will be sent to you as part of the admissions process. Professional registration If you are a current healthcare professional or a member of a registered professional body, we ask that you provide details of your registration. If you have had your professional registration suspended or revoked, or undergone a disciplinary/fitness to practise investigation, you will be required to provide further information if selected for interview. You may also be asked to provide full copies of related documentation. Modules We operate a modular system for this course which means the qualification is obtained by a process of credit accumulation - a model used on courses throughout the UK and Europe. The course is designed to cover all aspects of the Physician Assistant Competence and Curriculum Framework to ensure that graduates are able to succeed on the National Examination at the end of the course and work as physician associates in primary or secondary care. Year one The first year is dedicated to ensuring all students have a good grounding in the sciences underpinning health care. Communication and clinical examination skills are a key part of the first year curriculum. You will spend four days a week on campus and one day on clinical placements, which will be organised in a GP practice. Year two In the second year you will begin with Special Topics weeks (covering skills such as ECG interpretation and suturing) before beginning your hospital placements. You will then be on campus one day every three weeks as the emphasis shifts towards clinical work and placements with 40 weeks being spent in hospital and six weeks being spent on a GP placement. The modules for this course are integrated; your learning throughout one module will significantly inform and influence your learning in another module. The course consists of seven modules totalling 180 credits at level seven. Research Methods (15 credits) The module aims to familiarise students with quantitative and qualitative approaches to research and to enable students to employ appropriate methods in conducting their own research. Foundations of Clinical Medicine (45 credits) This module covers integrated body systems, pathology, differential diagnosis skills, models of decision-making and applications of the underpinning sciences to patient conditions. It also provides an overview of the clinically relevant elements of human anatomy, physiology, biochemistry, microbiology, immunology and pathology. Evidence-Based Practice in Healthcare (15 credits) This module enables you to locate and evaluate evidence underpinning decision-making in healthcare and to develop your skills in critically appraising this evidence. Applied Pharmacology (15 credits) This module lays the basis for future prescribing activity and ensures you have a good understanding of common drugs and their effects. Personal and Professional Development for Physician Associates (30 credits) This module runs throughout the two years and your achievement of core clinical competencies, procedural skills and work with specific clinical conditions will be documented. Developmental reviews support the practical learning achieved during this module. Physician Associate Applied Clinical Knowledge and Skills (30 credits) * This module facilitates the application of clinical knowledge and examination skills with appropriate supervision from suitably qualified and skilled clinicians in real clinical environments, preparing you for entry into professional practice. Service Improvement Masters Project (30 credits) * This module will help you design and implement a research project which may change practice procedures and have a positive impact on patient outcomes. You will undertake a work-based service improvement project, collecting your own data, analyze and report your results. *The availability of these modules is subject to the full validation of the MSc award. The final validation outcome is likely to be known by May 2016. Careers The physician associate role is relatively new in the UK but is well established in America. We expect our graduates to secure challenging positions in GP practices and acute trusts throughout the UK. By the end of the course you should be able to:
safely practice in a wide variety of clinical settings within your scope of practice and under agreed supervision
be an expert communicator who is empathic in a manner appropriate to a healthcare profession
critically examine health inequalities and the challenges of working in a multicultural environment
be aware of the limits of your competence and committed to acting within these limits
critically evaluate the context of multi-professional working in a team environment
be adept in the use of communication and information technology skills for healthcare
critically appraise the evidence underpinning their practice
be a capable and motivated lifelong learner who is continually engaged in active professional development
understand the need to maintain and promote health, as well as to cure or palliate disease, and be aware of your obligations to the wider community, as well as to individuals
integrate theoretical and clinical learning
Some US-qualified physician associates are already working in the UK in acute and community settings, as are graduates from UK training programmes. We are working hard to open up job opportunities for our graduates; while doctors and the medical community continue to express a keen interest. The NHS is also supporting the courses and encouraging the creation of physician associate posts in the UK. You may find these links helpful in exploring the physician associate role:
Competence and Curriculum Framework for the Physician Assistant
Matrix Specification of Core Clinical Conditions for the Physician Associate
UK Association of Physician Associates
American Academy of Physician Assistants
Studying Teaching is delivered through a variety of methods including lectures, problem-based learning, self-directed learning, small group discussions, clinical and community placements, role playing, presentations and post mortems. Teaching and learning methods Problem-based learning Given a clinical problem, you will use self-directed research to make a diagnosis and suggest an appropriate course of action. Problem-based learning encourages learning in context, self motivation, and deep rather than surface understanding. Self-directed study You will study an area of interest in-depth, developing research and presentation skills and gain insight into possible careers, using self-directed studies. In the first year, lectures are complemented by group work, designed to develop clinical and communication skills. You are allocated a professional development supervisor, who is a general practitioner and will provide clinical skills development support throughout your two years. In the second year, you'll continue community placements, as well as rotating through a number of clinical placements, including:
general medicine
paediatrics
obstetrics and gynaecology
accident and emergency
mental health
Assessment methods
Assessments are designed to prepare you for the National Examination and will be a mixture of written papers, written examinations and Objective-Structured Clinical Examinations. A portfolio of your development of the core clinical skills and competencies is monitored throughout both years for the Personal and Professional Development module, and submitted for final assessment at the end of the course. Written coursework assignments and/or presentations are set for the modules in Evidence Based Practice in Healthcare, Child and Family Health, Personal and Professional Development and Foundations of Clinical Medicine. Application To apply for one of our postgraduate taught courses, please download the application form for the course you are interested in and return the form along with supporting documentation to us. Applied Exercise for Health PgCert/PgDip/MSc
Application form (MSWord)
Supporting documentation
Interview/online interview (during spring and summer)
UK/EU application deadline: 14 December 2015 (January intake), 27 August 2016 (September intake)
International application deadline: 29 June 2016
Biomedical Science MRes
Status: not accepting applications
Application form (MSWord)
Supporting documentation
Panel interview (from March)
UK/EU application deadline: TBC for 2016 entry
International application deadline: TBC for 2016 entry
Master of Research in Clinical Research MRes(Clin)
Application form (MSWord)
Application form guide (MSWord)
Supporting documentation
Panel interview: 1 June 2016
UK/EU application deadline: 9 May 2016 at 5pm
Genomic Medicine PgCert/PgDip/MSc
Application form (MSWord)
Supporting documentation
Application deadlines: 18 January 2016 (March intake, PT only)
Healthcare Practice PgCert/PgDip/MSc
Application form (MSWord)
Supporting documentation
Application deadline: 29 April 2016
Selection events: Dates for further selection events will be published in due course.
Physiotherapy MSc (pre-registration)
Apply through UCAS (not UKPASS) using code B161
Interview/online interview (TBC for 2016 entry)
UCAS deadline (UK/EU): 31/01/2016
UCAS deadline (International): 31/03/2016
Rehabilitation PgDip/MSc
Application form (MSWord)
Supporting documentation
Interview/online interview (during spring and summer)
UK/EU application deadline: 14 December 2015 (January intake), 27 August 2016 (September intake)
International application deadline: 29 June 2016
Supporting documentation You must provide us with all necessary supporting documentation, or your application may be considered incomplete. Use our application check list to make sure you provide all the necessary information (MSWord) Return your form and documentation The application form and supporting documentation should be returned to: Postgraduate Admissions Officer Admissions St George's, University of London Cranmer Terrace London SW17 0RE Once you've applied, we'll acknowledge your application by email. It's essential that you check the settings on your email account to ensure you can accept messages from St George's. The assessment of applications takes place between September and early spring of each academic cycle and we'll notify you of the outcome during or directly after this period. Interviews For most courses, successful applicants will be invited for an interview (or a Skype interview for international students) either by a panel or by multi mini interview format. Some courses will make conditional offers to applicants without interview, if they meet all academic and non-academic requirements of the course. Exceptions to this include non-standard applicants and those applying to routes which require an interview (advanced practice routes). *Selection events Some courses require applicants to attend a selection event, which usually take place in June and early July at our campus in Tooting. Applicants will engage with a number of different selection activities, designed to explore the following five competencies:
Professionalism
Working in a team
Interpersonal communication
Decision making
Self-awareness
Further preparation
MSc Physiotherapy: Applicants who wish to voluntarily complete the Anatomy and Physiology Level 3 course in preparation for the MSc in Physiotherapy may wish to visit the Open Study College website for further information -
Last updated Feb 2018
About the School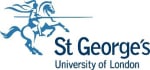 Welcome to St George's, University of London, the UK's only independent medical and healthcare higher education institution. St George's is a modern, innovative academic and research organisation buil ... Read More
Welcome to St George's, University of London, the UK's only independent medical and healthcare higher education institution. St George's is a modern, innovative academic and research organisation built upon a rich history stretching back 250 years. Alumni include John Hunter, known as the father of modern surgery, and Edward Jenner, creator of the first vaccine, used to eradicate smallpox.
Read less