Pharmacy Technician Certificate
Home ›
Pharmacy Technician Certificate
Program Description
With pharmacy technician training, you will assist licensed pharmacists in providing medication and other healthcare products to patients. You will create and update patients' health and insurance information in the computer and communicate with insurance carriers to obtain payment for prescription claims. You will also measure, mix, package, label and deliver drugs. If you're looking for online pharmacy technician courses that can help you prepare for new opportunities in the field, you will find what you need at Brighton College.


Why our Pharmacy Technician program is better than those of other Pharmacy Technician schools?

As one of the country's leading Pharmacy Tech schools, we offer you everything you need to succeed in this field, not just an overview of the basics like many other Pharmacy Tech schools. We will continue working with you even after graduation, providing job assistance when you're ready. Through our partnerships, you will also have the opportunity to participate in an externship with one of the largest pharmacies in the country. You will not find a more complete, higher quality Pharmacy Tech training program anywhere.


What will I study in this online Pharmacy Technician Program?

The following are a few of the core competencies you will learn through our exciting online Pharmacy Technician program:
Basic Medical Terminology
Human Diseases
Alternative Medicines
Hospital and Retail Pharmacy Procedures
Drug Classifications
HIPAA
Pharmacy Law and Ethics
History of Medicine and Pharmacy
Prescription Processing
Body Systems


Job Assistance

We understand finding a position is your ultimate goal. We will help you build your resume and cover letter. Our staff is dedicated to assisting you in your job search.


Course Outline

A Career as a Pharmacy Technician!
Our pharmacy tech program was designed with you in mind. Our flexible learning model allows you to complete your studies according to your own schedule. You can review lessons as many times as needed, reinforcing the pharmacy tech course materials until you have a solid understanding of all concepts.
Once you enroll in for your pharmacy tech training, you can get started right way! Pharmacy tech courses are released one by one to ensure you properly retain the information.

What courses are in the Pharmacy Technician program?
The following pharmacy tech courses are included in the program. Courses are released one at a time to maximize learning. The Pharmacy Technician program has a total of 15 credit hours. Each course must be completed in 8 weeks.


| | | |
| --- | --- | --- |
| Course ID | Course Name | Credit Hours |
| MED 102 | Essentials of Medical Terminology | 3 Credit Hours |
| MED 109 | Human Diseases | 3 Credit Hours |
| PHM 102 | Pharmacy Mathematics | 3 Credit Hours |
| PHM 103 | Pharmacy Practice I | 3 Credit Hours |
| PHM 104 | Pharmacy Practice II | 3 Credit Hours |

Career Outlook

According to the Bureau of Labor Statistics, Employment of pharmacy technicians is projected to grow 9 percent from 2014 to 2024, faster than the average for all occupations.

Employment Opportunities

You could find pharmacy technician jobs in the following settings:
Retail pharmacies
Mail-order pharmacies
General medical and surgical hospitals
Nursing homes
Assisted-living facilities

Earnings*

According to the U.S. Department of Labor, the median annual wage for pharmacy technicians was $30,410 in May 2015. The median wage is the wage at which half the workers in an occupation earned more than that amount and half earned less. The lowest 10 percent earned less than $20,950, and the highest 10 percent earned more than $45,030. Most pharmacy technicians work full time. Pharmacies may be open at all hours. Therefore, pharmacy technicians may have to work nights or weekends.
Shift differentials for working evenings or weekends can also increase earnings.
*Bureau of Labor Statistics, U.S. Department of Labor, Occupational Outlook Handbook, 2016-17 Edition, Pharmacy Technicians, on the Internet at https://www.bls.gov/ooh/healthcare/pharmacy-technicians.htm


Tuition & Fees

The total price for the Pharmacy Technician program is $3,375.


| | |
| --- | --- |
| Total Tuition | $2,925 |
| Resource Fee | $350 |
| Enrollment Fee | $100 |
| Total Sales Price | $3,375 |

Payment Plans
Full Payment Plan: Pay in full for a total program price of $3,075. Save $300!
Private Student Loan: Finance your education with low down payments and customized terms!
All academic and financial obligations to the school must be made prior to the release of final transcripts and diploma.


Career Services
Brighton College is dedicated to assisting you with your job search. We work side-by-side with you to help you with whatever your post-graduation goals are. Below are some of the benefits you'll get as a Brighton College graduate.

Specialized Career Course
All Brighton College students have the option of taking our Career Exploration course, which focuses on preparing you for your job search. Learn important skills such as networking, career management, resume building, interview preparation, and building interpersonal relationships.

Certification Preparation
We realize that your goals as a graduate often include taking a certification exam with one of the many certification organizations. We want to help support those goals and your ultimate success so Brighton College provides graduates with a voucher of up to $150 to be used toward the cost of that exam. Call for more info!
Last updated Mar 2018
About the School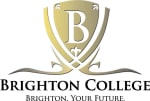 Brighton College offers accredited online programs with a focus on quality and affordability. From the time you first inquire to your graduation day, we are committed to providing you with the best ed ... Read More
Brighton College offers accredited online programs with a focus on quality and affordability. From the time you first inquire to your graduation day, we are committed to providing you with the best educational experience and ensuring your ultimate success.
Read less