PhD in Pharmacognosy and Toxicology of Natural Compounds
Home ›
PhD ›
PhD in Pharmacognosy and Toxicology of Natural Compounds
Program Description
The graduate of the study course has knowledge of substances produced by microorganisms, fungi, plants and animals that are used in therapy or are perspective. The graduate is able to comprehensively assess therapeutic and toxic effects of these natural products based on a profound knowledge in pharmacognosy, biochemistry, phytochemistry and analytical chemistry of natural products. He/she is able to perform isolations of components and to analyse them in drugs and other and other natural materials including food and fodder. He/she id prepared to work in all fields concerning natural products and provide consultation activities in pharmacy, food processing and agriculture.
Scholarship
100.000 Kč
This number was calculated by automatic currency conversion using exchange rate for EUR: 27.055
Description of the entrance examination and evaluation criteria
Content of the entrance examination
Basic methods of pharmacognosy work, basic knowledge of plant and fungal metabolites isolation (incl. structure elucidation), biological and chemical screening methods for natural substances a their biological potential, use of analytical methods for compounds study in natural matrix (plant sources containing potentially therapeutic substances, nutraceuticals), systematic pharmacognosy of primary and secondary metabolites, basic metabolic bisynthetic pathways, sources and methods of obtaining new potentially usable natural compounds via biotechnology and field production, study of secondary metabolites in plant tissue cultures and study of biogenetic processess in this material, possibility of thier influencing in plant cells, standardization of herbal drugs. Systematic aspects of natural toxic substances, basics of forensic toxicology, use of analytic and other methods in forensic analysis of natural substances (toxicology and forensic botany), biochemical principles of natural compounds activity (incl. xenobiochemistry, pathobiochemistry). At least a good passive knowledge of English is an acceptance condition. Questions for the entrance examination will be selected individually from the list in accordance with the submitted doctoral project (focus of Doctoral thesis).
Extra bonus conditions (e.g. practice)
Completed study in the Master's program on pharmaceutical faculties or faculties with natural sciences, agricultural or chemical profile. Diploma thesis at a high level developed on workplaces corresponding with profile of this board.
Evaluation criteria of entrance examination
Professional knowledge level – reviewed on answers to questions stated in General content of entrance exam
Submitted doctoral project – complexity of project, modern methodical access to solution and project continuation of actually solved topics in in appropriate field of study are evaluated
Last updated Apr 2019
About the School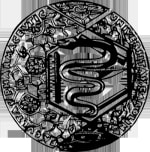 Charles University, the first university established in Central Europe, was founded by Charles IV, the Czech King and Roman Emperor, in 1348.
Charles University, the first university established in Central Europe, was founded by Charles IV, the Czech King and Roman Emperor, in 1348.
Read less