PhD in Occupational Therapy
Home ›
PhD ›
PhD in Occupational Therapy
Program Description
PhD in Occupational Therapy
Overview
Occupational therapy is a vibrant health profession that involves the assessment and treatment of individuals whose ability to perform their daily occupations are threatened or impaired by developmental disability, physical disability, psychosocial dysfunction, sensory impairment, or the aging process. The occupational therapy process involves the prevention or correction of physical, developmental, or emotional problems that affect the occupational performance of the individual. The goal of occupational therapy is to assist the patient in the performance of activities that provide meaning to her or his life.
Occupational therapists serve patients of all ages in a variety of settings including rehabilitation facilities, long-term care facilities, public schools, psychiatric hospitals, daycare facilities, sheltered workshops, homes, community agencies, and industrial sites.
The Accreditation Council for Occupational Therapy Education (ACOTE) accreditation process for the OTD program is a multi-step process. We have been granted Candidacy Status by ACOTE which allows us to admit students to the OTD program
Graduates of the entry-level Doctorate of Occupational Therapy (OTD) program are eligible to take the national certification examination administered by the National Board for Certification in Occupational Therapy (NBCOT) and to apply for licensure that is required for practice in most states. A felony conviction may affect a graduate's ability to sit for the NBCOT examination or attain state licensure. Please be aware that disciplinary actions in your past, either felonies or misdemeanors, should be addressed with the Texas Board of Occupational Therapy Examiners beforehand. Waiting to report it on your application for licensure will cause a delay in issuing a license. It is recommended that applicants use this review before applying to or attending an OT program.
We are UT Health San Antonio. from UT Health San Antonio on Vimeo.
Admissions Requirements
The OTD program consists of 114 semester credit hours of graduate-level coursework, including 6 months of full-time clinical fieldwork and completion of a doctoral capstone. A baccalaureate degree is required for admission. All program prerequisites must be completed by the end of the fall semester prior to summer admission. Applicants are encouraged to seek advisement from their college counselors or the Health Professions Office of Admissions and Special Programs at (866) 802-6288 (toll-free) or (210) 567-6220.
Applications for the OTD program are accepted between mid-August and mid-October for the entering Summer 2019 class. The OTCAS Application, supplemental application, official transcripts, and all supporting documents must be submitted by the application deadline in mid-October (See School of Health Professions web site for each year's specific dates). The first semester of OTD coursework typically begins the last week of May.
In addition to non-academic factors that are considered, admission requirements for the OTD program include:
Official transcripts from each college and university attended (Note: All transcripts from institutions outside the United States must be submitted in the original language and must be accompanied by a course-by-course evaluation through a NACES Members agency)
Grade point average (GPA) of at least 3.0 on OTD Program prerequisites
Cumulative grade point average (GPA) of at least 3.0 for the bachelor's degree
Graduate Record Examination (GRE) is required
Knowledge and understanding of occupational therapy gained through a minimum of 40 hours volunteer and/or observation under the general supervision of a licensed occupational therapist as documented on Documentation of Experience form
Two Letters of Reference, preferably from licensed occupational therapists
Interviews with Occupational Therapy faculty
Completion of all OTD program prerequisites (27 hours) by the end of the fall semester prior to admission the following summer:

Human Anatomy with lab OR Anatomy & Physiology I, 4 semester credit hours
Human Physiology with lab OR Anatomy & Physiology II, 4 semester credit hours
Physics I Lecture, 3 semester credit hours
Kinesiology Lecture (to include principles of human improvement), 3 semester credit hours
Abnormal Psychology, 3 semester credit hours
Development Psychology, 3 semester credit hours
Sociology and/or Anthropology, 3 semester credit hours
Statistics, 3 semester credit hours
Medical Terminology, 1 semester credit hour (certificate of completion is acceptable)

International Applicants only: Submit Test of English as a Foreign Language (TOEFL) scores; minimum scores 560 (paper) or 68 (Internet).
Degree Requirements
The OTD program consists of 114 semester credit hours of graduate-level coursework, including 6 months of full-time clinical fieldwork, and a Doctoral Capstone. Students must successfully fulfill all program-specific requirements including completion of all coursework while maintaining the performance standards outlined by the program, Level 2 Fieldwork, a competency exam, the Doctoral Capstone, as well as program requirements related to professional behavior and community service in order meet graduation requirements.
Objectives/Program Outcomes
The program outcomes are aligned with the five concentration areas of the Doctoral Capstone Experience (Advanced Clinical Skills, Research/Evidence-based Practice, Leadership/Professional Skills, Teaching, and Program Development/Community Engagement) and reflect the five Curriculum Concentration Areas (Body Structure and Function, OT Theory and Practice, Research/Evidence-based Practice, Leadership/Professional Practice, and OT Practice in Context) that support these outcomes.
Apply theoretical and empirical knowledge in the implementation of evidence-based occupational therapy practice through integration of foundational bases of physiological, behavioral, social, and occupational therapy.
Design, establish and justify the schemata for a state of the art clinical occupational therapy practice.
Implement interventions and evaluate their effectiveness in the context of complex, inter-professional, and changing health care, education, and community environments.
Critique and evaluate patient information, literature in the field, and research evidence and data to make clinical decisions
Compare existing and new scientific and professional knowledge for discriminate adaptation and integration into practice.
Formulate and implement research initiatives and scholarly works while critically analyzing and defending the need for scholarly endeavors in the OT discipline.
Conduct and support professional responsibilities within the framework of ethical and professional standards.
Structure and integrate leadership skills in professional activities including practice, education, community, and professional service.
Implement and advocate for evidence-based interventions for clients, families, and the profession through employment as an occupational therapy practitioner and engagement in professional initiatives.
Distinguish and employ cultural competence in meeting the occupational performance needs of diverse client populations, including underserved communities.
Assess learning needs of individuals or groups in the context of practice, education, or program development and develop structured instructional delivery options to achieve the established learning outcomes.
Integrate and adapt learning theory and frameworks of teaching to the teaching and learning process and evaluate learning outcomes in order to meet the learning needs and goals of diverse clients and groups
Formulate and express clear and effective communication designs in professional situations, using appropriate modes of expression, documentation, teaching approaches, and interpersonal interaction.
Adapt, integrate, and facilitate distinguishing and demonstrable professional competencies including communication, teaching, and evaluation to meet the program development and evaluation needs of community organizations.
Last updated May 2019
About the School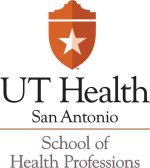 We are leaders in health professions education. Our faculty practice within their respective fields, providing the most up-to-date care to patients. They teach our students the latest methods and tech ... Read More
We are leaders in health professions education. Our faculty practice within their respective fields, providing the most up-to-date care to patients. They teach our students the latest methods and techniques. Our faculty members understand current research and translate it into the classroom and clinical experience for our students.
Read less