PhD Microbes and Pathogen Biology
Home ›
PhD ›
PhD Microbes and Pathogen Biology
Program Description
Ph.D. Microbes and Pathogen Biology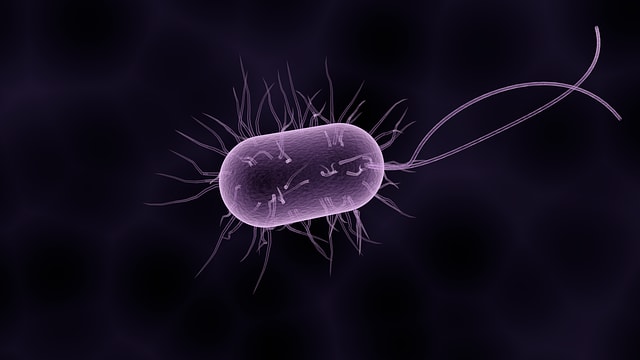 These include overlapping themes in Biochemistry, Food Safety and Nutrition, Microbiology, Parasitology and Plant/Soil Science, with a broad research ethos that encompasses research in molecular biosciences from molecules to ecosystems.
Biochemistry explores basic facets of cell signaling, molecular interactions, and enzymology in the healthy and diseased organism.
Food Safety concentrates on the detection of toxins, drug residues, endocrine disruptors and pathogenic micro-organisms in foods with a view to the improvement of food safety and integrity using diverse systems biology approaches
Nutrition research aims to improve life quality through the reduction of oxidative stress.
Microbiology explores fundamental microbial processes related to the functions of micro-organisms in the environment and their use in biotechnology.
Parasitology aims to improve parasite control and agricultural sustainability through the exploration of drug resistance, the development of drug target discovery and validation methods, and the development of vaccines to control parasite infections.
Plant & Soil Science focuses on improved quality (more nutrients, fewer toxicants) and efficiency of growing (reducing fertilizer inputs, novel field management) of grains/vegetables/fruits, by integrating soil chemistry and microbiology with plant physiology.
RESEARCH STRENGTHS
Bio-imaging
Bio-screening for beneficial natural compounds
Emerging microbiological and chemical threats to food and water
Human dietary intervention studies, especially related to satiety and obesity
Identification of cellular and systemic receptors and targets for novel therapeutic drug design related to diabetes, obesity, Alzheimer's disease and cardiovascular disease
Microbial biochemistry, genomics, stress metabolism and bioremediation
Molecular biology, cell biology, cell signaling and regulation
New sensor-based methods and sample preparation techniques to deliver rapid and effective monitoring of harmful food and environmental contaminants
Parasite biology, gene silencing, physiology and therapeutics
Protein biochemistry, structure, expression, and engineering
Relationship between heat-processed diets and vascular health
ENTRY REQUIREMENTS
A research degree offers you the opportunity to develop your research skills and prove yourself as a researcher. Queen's is committed to the enhancement of research training and teaching and offers postgraduate research opportunities across all fields of study. The following postgraduate research study routes for this subject area are:
DOCTOR OF PHILOSOPHY (Ph.D.) MASTER OF PHILOSOPHY (MPhil)
ENTRANCE REQUIREMENTS
The minimum academic requirement for admission to a research degree programme is normally an Upper Second Class Honours degree from a UK or ROI HE provider, or an equivalent qualification acceptable to the University. Further information can be obtained by contacting the School.
MODE OF STUDY/DURATION
Registration is on a full-time or part-time basis, under the direction of a supervisory team appointed by the University. You will be expected to submit your thesis at the end of three years of full-time registration for Ph.D., or two years for MPhil (or part-time equivalent).
ENGLISH LANGUAGE REQUIREMENTS
International students (where English is not their first language), must be able to demonstrate their proficiency in English. Non-EEA nationals must also satisfy UK Visas and Immigration (UKVI) immigration requirements for the English language for visa purposes. Evidence of an IELTS* score of 6.5, with not less than 5.5 in any component (*taken within the last 2 years) is required.
If you need to improve your English language skills before you enter this programme, our partner INTO Queen's University Belfast offers a range of English language courses. These intensive and flexible courses are designed to improve your English ability to entry to this programme.
SPECIAL FEATURES
The diverse array of research interests - ranging from biochemistry, food safety, microbiology and parasite control to plant and soil sciences - is linked by common approaches within the molecular biosciences that are aimed at exploiting the ongoing genomic, transcriptomic/proteomic revolution.
Additional linkages are common: The molecular microbiology and parasitology components are heavily involved with industry and stakeholders to develop new biotechnologies and/or new therapies for disease control. Via the Institute for Global Food Security, the food safety and nutritional research elements have links throughout the agri-food industry which aim to exploit cutting-edge technologies to drive a competitive and sustainable agricultural sector. The interdisciplinary ASSET Centre (Assured Safe and Traceable Food) aims to secure food chain safety through state-of-the-art food forensics. Additionally, the group has a wide range of strong international links across Europe, Asia, North and South America.
CAREER PROSPECTS
Queen's postgraduates reap exceptional benefits. Unique initiatives, such as Degree Plus and Researcher Plus bolster our commitment to employability, while innovative leadership and executive programmes alongside sterling integration with business experts help our students gain key leadership positions both nationally and internationally.
FEES & FUNDING
There is a range of funding and scholarship options available to those considering study at Queen's.
Ph.D. Funded Studentships
We offer fully funded studentships to outstanding postgraduate researchers across our three faculties and five Doctoral Training Centres.
Last updated Jul 2019
About the School

The Faculty of Medicine, Health & Life Sciences at Queen's University Belfast has a reputation for excellence in education and research - a reputation which is reflected in our position in the top ... Read More
The Faculty of Medicine, Health & Life Sciences at Queen's University Belfast has a reputation for excellence in education and research - a reputation which is reflected in our position in the top ten universities in the UK for Research Intensity.
Read less