PhD Experimental Medicine
Program Description
Ph.D. Experimental Medicine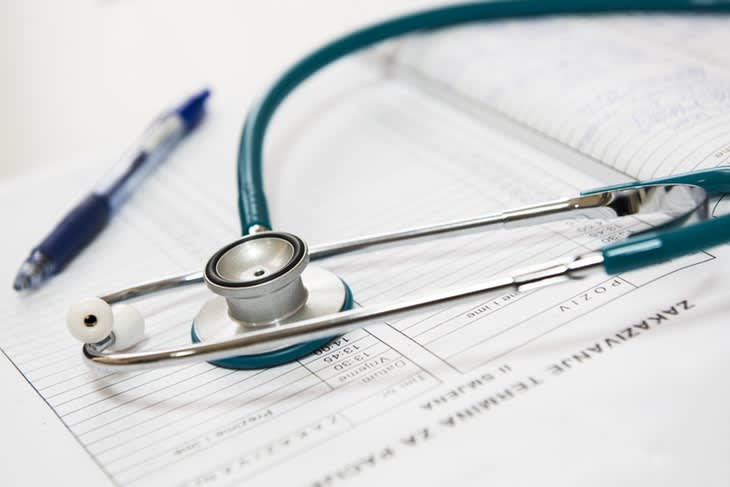 The Centre for Experimental Medicine at Queen's incorporates an integrated mixture of approaches ranging from molecular cell biology, immunology, disease phenotyping, imaging, functional genomics, unique pre-clinical models of disease, and patient-based investigation and clinical trials to deliver translational impact on respiratory disease, eye disease, and infectious diseases.
RESEARCH STRENGTHS
Research in the Centre falls into three Research Themes:
Vision and Vascular Medicine. A multidisciplinary team of researchers who translate basic scientific findings into knowledge and therapies with benefit to patients and advances scientific knowledge in the ocular cell, microvascular biology, and tissue remodeling to understand the mechanisms of ocular disease, diabetes-associated complications, and cardiovascular damage.
Immunobiology and Microbes. This group focuses on delivering high-quality research programmes, spanning state-of-the-art fundamental and discovery research in infection and inflammatory diseases to clinical research. These include internationally competitive programmes investigating the role of innate and adaptive immune responses to infection and tissue injury, the molecular pathogenesis of bacteria and viruses, and how these hosts- and pathogen-focused programmes might be targeted to develop effective new treatments for major diseases, such as pneumonia, sepsis, and multiple sclerosis.
Respiratory Medicine. With a very strong translational research organization, this group is primarily focused on lung diseases, with major programmes in asthma, cystic fibrosis, and acute respiratory distress syndrome. This group comprises a highly interactive and collaborative, multidisciplinary research environment between molecular and cellular immunologists, bacteriologists, virologists, and clinical researchers. Underpinned by high-quality fundamental research, this group has a strong emphasis on the development of clinical research programmes to explore new therapeutic strategies for inflammatory diseases of the lung.
ENTRY REQUIREMENTS
A research degree offers you the opportunity to develop your research skills and prove yourself as a researcher. Queen's is committed to the enhancement of research training and teaching and offers postgraduate research opportunities across all fields of study.
The following postgraduate research study routes for this subject area are:
Doctor of Philosophy (Ph.D.)
Master of Philosophy (MPhil)
Doctor of Medicine (MD)
Master of Surgery (MCh)
Entrance Requirements
The minimum academic requirement for admission to a research degree programme is normally an Upper Second Class Honours degree from a UK or ROI HE provider, or an equivalent qualification acceptable to the University. Further information can be obtained by contacting the School.
English Language Requirements
International students (where English is not their first language), must be able to demonstrate their proficiency in English. Non-EEA nationals must also satisfy UK Visas and Immigration (UKVI) immigration requirements for the English language for visa purposes. Evidence of an IELTS* score of 6.0, with not less than 5.5 in any component (*taken within the last 2 years) is required.
If you need to improve your English language skills before you enter this programme, our partner INTO Queen's University Belfast offers a range of English language courses.
These intensive and flexible courses are designed to improve your English ability to entry to this programme.
SPECIAL FEATURES
The CEM has developed and runs extensive laboratory skills and scientific presentation skills training programmes to ensure that, from the outset, all new postgraduate students are provided with key skills and expertise important for a successful career in biomedical or medical research.
The CEM hosts a vibrant seminar programme that includes internationally renowned scientists, enabling students to network with leading international scientists within its main research areas, together with postdoctoral researchers and postgraduate students from across the Faculty.
The CEM also provides several opportunities for leadership development among our postgraduate students, such as symposium organization, and inviting and hosting top scientists for seminars and symposia.
CAREER PROSPECTS
Queen's postgraduates reap exceptional benefits. Unique initiatives, such as Degree Plus and Researcher Plus bolster our commitment to employability, while innovative leadership and executive programmes alongside sterling integration with business experts help our students gain key leadership positions both nationally and internationally.
FEES & FUNDING
There is a range of funding and scholarship options available to those considering study at Queen's.
Ph.D. Funded Studentships
We offer fully funded studentships to outstanding postgraduate researchers across our three faculties and five Doctoral Training Centres.
Last updated Jul 2019
About the School

The Faculty of Medicine, Health & Life Sciences at Queen's University Belfast has a reputation for excellence in education and research - a reputation which is reflected in our position in the top ... Read More
The Faculty of Medicine, Health & Life Sciences at Queen's University Belfast has a reputation for excellence in education and research - a reputation which is reflected in our position in the top ten universities in the UK for Research Intensity.
Read less