Online Graduate Certificate in Integrative Health and Wellness
Home ›
Wellness ›
Online Graduate Certificate in Integrative Health and Wellness
Program Description
This unique 12-credit graduate certificate program is entirely online and can help advance your career in integrative health and wellness.
Integrative health is a $40 billion global industry, and it's shaping the future of health care. To be a part of this movement, health care providers need a quick, targeted pathway to the knowledge and skills that will help them thrive. Designed specifically for busy professionals seeking to develop fluency in integrative health and a holistic approach to their clinical practices, our evidence-based Integrative Health and Wellness online certificate program is taught by expert researchers and clinicians in the field. Through scientific study and experiential learning, you'll learn practical healing tools that will allow your clients to experience the benefits of integrative health immediately.
Program Benefits
Learn the most valuable trends in integrative health and how to evaluate them scientifically.
Experience mind-body medicine and its powerful effects firsthand.
Practice coaching skills that help your clients follow through with lifestyle changes and radically improve their health.
Integrate theory, science, and practice into clinical assessment and treatment plans that can deliver real world, life-changing results for your clients.
Program Structure
Integrative Health and Wellness is a 12-credit, four-course graduate certificate program offered in an asynchronous, 100% online environment. This means that we offer maximum flexibility to meet the needs of working professionals. There are no online meetings or set times when you'll need to log in; just submit your coursework before the posted deadline, and check back in for feedback from your instructors and classmates.

As a student in this program, you will acquire expertise in integrative health and wellness. Your classmates will most likely be practicing professionals with a health, scientific, or academic background who are employed or seeking employment in positions requiring this specialization.
Is an Online Course Right for You?
Program Completion Timeline
All four courses will be offered at least once each year to enable you to complete the program within one year.
Although most students complete the program within one year, you will be allowed up to three years to complete the program.
Admissions
Admission to this online certificate program is selective.
A U.S. bachelor's degree or its equivalent from a non-U.S. educational institution is required. No specific undergraduate course of study is required or recommended.
The certificate program can be taken on a full-time or part-time basis. For international participants, visas are not required because the program is offered online.
Application Materials Required
All application materials need to be submitted electronically, with the exception of your transcript, which will be delivered directly to the Graduate School.
Completed Online Application Form.
Transcripts from all prior colleges/universities. Submit official documents to the Graduate School (see below address) at the time of application. Individuals offered admission will be required to supply official documents (as indicated below for domestic and international participants) prior to enrollment for verification before our offer is considered official.

Domestic transcripts: Official transcripts must arrive in envelopes sealed by the issuing institutions certifying the awarding of the specified degree. Copies, opened, or unsealed envelopes, unofficial printout, or facsimiles will not be accepted as official documents. The process of requesting transcripts from universities can take many weeks, so please plan accordingly.
International transcripts: International applicants must provide one (1) official transcript in English and one (1) official native language transcript or mark sheet from each college or university attended.

Curriculum Vitae or Resume - Submit with the online application.
Statement of Academic Goals and Professional Interests - Submit with the online application a statement of academic purpose (300-500 words) addressing a) your purpose in pursuing this certificate degree and b) how the degree program fits into your overall professional goals.
For Maryland Residents: Fill out the Residency Application here: http://www.umaryland.edu/registrar/residency/application/
For International Applicants: Official TOEFL or IELTS score reports: International applicants are required to demonstrate proficiency in the English language must be sent directly from either TOEFL (Test of English as a Foreign Language) or IELTS (International English Language Testing System) agencies. Minimum required scores are 80 on the Internet-based TOEFL, and 7.0 on the IELTS.
All official scores must be sent directly from either TOEFL (please use institution code #5848) or IELTS to the Graduate School.
Non-refundable application fee $75 (US): Pay online or send directly to Graduate School.
Note: GRE scores are not required for admission to this certificate program. An admission interview (via phone or Skype) may be requested.
Career Outlook
According to the US Department of Labor, employment of healthcare occupations is projected to grow 19% from 2014 to 2024. The knowledge and training you'll receive in the Integrative Health and Wellness Certificate Program will prepare you to jump-start your career in a number of rapidly growing fields, including:
Holistic Health
Patient Care
Wellness
Research
Education
Last updated May 2019
About the School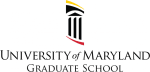 U.M.B. is Maryland's only public health, law, and human services university. Six professional schools and a Graduate School confer the majority of health care, human services, and law professional deg ... Read More
U.M.B. is Maryland's only public health, law, and human services university. Six professional schools and a Graduate School confer the majority of health care, human services, and law professional degrees in Maryland each year.
Read less