Read more about this program on the school's website
Program Description
Overview
Our mission at the Department of Bioinformatics and Biostatistics is to advance statistical science through methodological research, provide statistically sound collaboration to investigators, and disseminate new and existing knowledge in statistical science through education. The distinguished faculty of our department are engaged in cutting edge methodological research in biostatistics and provide support to investigators within and outside the university. Our Statistical Consulting Center is also available to investigators to get help with a quick stats question.
The Master of Science (MS) degree prepares students for careers as professional biostatisticians in industry, government, or academia. Students in our program receive training in:
Design of research studies, with particular focus on clinical trials.
Data management and statistical computing.
Modern descriptive, graphical, and inferential statistical methods, with a focus on generating statistical results meaningful to lay audiences.
Communication and collaboration with scientific investigators.
Foundational statistical theory and basic research in statistical methodology.
Bioinformatics and advanced computational techniques.
M.S. Curriculum
The MS curriculum for the Standard and Thesis tracks cover probability, statistical theory, and biostatistical methods in the first year along with biostatistics concentration courses in clinical trials and categorical data analysis. The fall semester of the second year includes courses in survival analysis and elective biostatistics courses. The Thesis Track includes the preparation and defense of a thesis in the spring semester of the second year. Students in the Bioinformatics Track receive the same coursework in probability, mathematical statistics, and biostatistical methods, but take concentration courses in biochemistry, bioinformatics, advanced statistical computing, and data mining.
The 30-credit hour master's program can be completed in 3 semesters, face-to-face or 100% online. Students also have the option of completing a thesis in the 4th semester, an option typically selected by students interested in pursuing a doctoral degree.
Careers in Biostatistics
Biostatisticians are very highly sought after, and graduates can find work in varied fields. Academic biostatisticians are engaged in developing new statistical methods, collaborating with scientists in other fields, and teaching. Biostatisticians employed in government agencies like the FDA, NIH, and CDC do much of the same work as academic biostatisticians. Biostatisticians find work in private industry conducting methodological research and statistical data analysis with contract research organizations (CRO), health insurance companies, and in drug and device development with pharmaceutical companies. Head over to our careers page to find links to current job listings in statistics and biostatistics, and get an idea of what kinds of jobs are available. http://louisville.edu/sphis/departments/bioinformatics-biostatistics/resources/careers
Biostatisticians are well-compensated for their expertise. An individual with a master's degree can expect to earn roughly $60,000 annually upon graduation, while Ph.D. graduates can expect to earn around $80,000 in academia and $100,000 in industry. Consult the salary survey of the American Statistical Association for more details
Students We Seek
For our MS and Ph.D. programs, we're looking for mathematically capable students that are curious about data in the health sciences. While our academic programs are rigorous, we don't restrict admission to students with degrees in mathematics or statistics. We welcome students from a diverse array of academic backgrounds and can be flexible about prerequisites for admission. You will need to have prior coursework in calculus with coverage through multivariable calculus (partial differentiation and multiple integrations), typically covered in a Calculus I-III sequence at most institutions. If you have prior quantitative training but lack the background in calculus, check out our Math Tools summer courses, which provide instruction in the components of calculus necessary to be successful in our program.
Our Certificate in Biostatistics is a less mathematically intensive curriculum, invites students with even more diverse backgrounds. We generally welcome any students with interest in clinical research and some introductory-level quantitative training.
Application Requirement
Applications can be completed online at http://louisville.edu/graduate/futurestudents/apply-materials/application
Transcripts from all post-secondary institutions attended. If your transcripts are from an institution outside the U.S.A., you may need to get a foreign credential evaluation (FCE) from a service such as

WES

.
Scores from the graduate record exam (GRE). Students with extensive mathematical training (like those with bachelor's degrees in mathematics or statistics) applying to the MS may be eligible for a waiver.

Contact us

to see if you are eligible.
Instruction for all of our programs is in English, so your application must include some demonstration of English proficiency. This can be a degree from an accredited institution with primary instruction in English, scores from English language tests (like TOEFL), or completion of an intensive English as a second language program.
A resume or CV
Statement of purpose
Two letters of recommendation
Last updated Jul 2020
About the School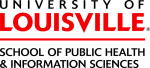 The University of Louisville is a state-supported research university located in Kentucky's largest metropolitan area. It was a municipally supported public institution for many decades prior to joini ... Read More
The University of Louisville is a state-supported research university located in Kentucky's largest metropolitan area. It was a municipally supported public institution for many decades prior to joining the university system in 1970. The University has three campuses. The 287-acre Belknap Campus is three miles from downtown Louisville and houses eight of the university's 12 colleges and schools.
Read less