Program Description
When our state of health requires it, the first professional meeting is usually a nurse or nurse. This person evaluates our state of health, decides on the procedure to follow in order to obtain a diagnosis and a treatment; She also accompanies us throughout our journey to find health.
More than just looking after us, the nurse helps us to prevent injuries, illnesses and health problems and is on the front line to answer the questions and concerns of the population.
What do we learn?
The functioning of the human body

The organization of the Quebec health system and the role of its various actors

The composition and effects of medications, nursing care and patient treatments

Different approaches to intervene appropriately with clients, both physiologically, psychologically and socially
Is this program right for you?
You are passionate about the medical field

You have a sense of listening, empathy and the ability to establish a relationship of trust

You have the sense of organization

You have a spirit of analysis and synthesis

You can react and make decisions quickly

You want to have a positive impact in people's lives
"The well-being of others worries me"
Why choose Lévis-Lauzon?
Practical Laboratory in Nursing

High-fidelity mannequins simulating various clinical situations encountered in a hospital environment and allowing dynamic feedback that promotes student learning during its practical work

Cameras for projection of live demonstrations in real time

Supervision by a nurse technician during laboratory practices

Internships in hospitals in the Capitale-Nationale and Chaudière-Appalaches regions

Assessments established according to the criteria and standards of the admission examination of the Ordre des infirmiers du Quebec (OIIQ)

Computer-Assisted Experimentation (CEA) in Biology Classes

Possibility of admission to the autumn and winter sessions

Possibility of doing a humanitarian internship in Haiti or Senegal at the end of the training
Course Grid
Session 1
601-101-MQ

Writing and literature

COM-001-03

Complementary Course 1

101-FA7-LL

Human Anatomy and Physiology I

180-2A6-LL

Nursing I

180-5A3-LL

Work functions

350-3A3-LL

Human Development and Interactions l

387-2A3-LL

Living conditions and social problems
Session 2
109-101-MQ

Physical activity and health

601-102-MQ

Literature and Imagination

COM-002-03

Complementary Course 2

101-FB7-LL

Human Anatomy and Physiology II

180-1B9-LL

Clinical Intervention I

180-2B3-LL

Pharmacotherapy II and Health Problems I

350-6B3-LL

Human Development and Interactions ll
Session 3
109-102-MQ

Physical Activity and Effectiveness

340-101-MQ

Philosophy and Rationality

601-103-MQ

Quebec literature

101-1C4-LL

Aggression and defense of the human body

180-1CF-LL

Intervention in pediatrics and perinatal care

180-2C4-LL

Teaching the person and his family
Session 4
340-102-MQ

The human being
Choice of 1 out of 2
601-FPR-LL

Literature and communication

601-FTU-LL

Tutoring in French

ANG-COM-MQ

English 1

180-1D6-LL

Health Problems II and Basic Precautions

180-1DD-LL

Clinical Intervention II

387-3D3-LL

Social Determinants of Health
Session 5
109-103-MQ

Physical Activity and Independence

340-PPR-LL

Ethics and Politics

ANG-PRT-MQ

Technical English

180-1EN-LL

Loss of autonomy and mental health
Session 6
180-1FS-LL

Clinical intervention III and outpatient setting

180-5F3-LL

Emergency Measures

180-6F3-LL

Role according to ethics and values
Trend of placement of graduates
A shortage of candidates.

Many graduates continue their studies at the university and more than half of them hold a part-time job related to their field.
Market requirements
Pass the OIIQ exams

Schedule 7 days: day / evening / night

Autonomy and stress resistance

Speed of decision-making and execution

Teamwork skills
Conditions of admission
Meet the requirements for admission to college.

Have passed the following high school prerequisites:

Environmental Science and Technology 4th or Science and Environment 4th

or Physical Sciences 056-486 and 056-430 (or SCP 056-436)

Students who have not completed Secondary V chemistry are eligible for the program, but will need to complete the course during graduation training.
Work environments
Hospital centers of the health and social services network (obstetrics, pediatrics, psychiatry, surgery, medicine, outpatient clinic, emergency clinic, operating room)

Day and day care centers

Residential and long-term care centers

Private clinics

Insurance companies
Investment rate and salary *
In related employment: 92%

Average initial salary: $ 22.00

Average initial annual salary: $ 43,264
* Source: Provincial renewal of college technical training, 2016 survey
Last updated Mar 2020
About the School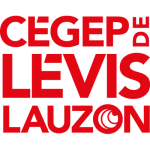 Le Cégep de Lévis-Lauzon (CLL) est un établissement d'enseignement supérieur public offrant 31 programmes d'études de haute qualité, tant préuniversitaires que techniques.
Le Cégep de Lévis-Lauzon (CLL) est un établissement d'enseignement supérieur public offrant 31 programmes d'études de haute qualité, tant préuniversitaires que techniques.
Read less