Master's Degree in Health Management and Management
Home ›
Master ›
Master's Degree in Health Management and Management
Read more about this program on the school's website
Program Description
Study the Master in Sanitary Management online with UNIR
The first Master's Degree in Sanitary Management online with a practical approach to health management and with the most recognized professionals in the sector . Directed not only to graduates, graduates and professionals of the health branch but also to other areas of knowledge who want to learn the techniques and procedures of health planning and management.
With this Official Master's you will be able to:
Know the health models and systems , their legislation and the relative to personnel management.
Interpret indicators of health services and analyze profiles and competencies of the management staff of units, services and health centers.
Design a hospital management model for a unit or health center.
Have Baremable Training in Public Employment Offers and combine it with your work activity.
To train you with the most relevant professionals in the field of health management.

General information
Credits: 60 ECTS
Duration: 1 year
Methodology: 100% online
Exams: Attendance at the end of each semester

Curriculum
First quarter
General Concepts of Health Management
Economic evaluation
Leadership and People Management
Health Planning
Health Law
Second term
Clinical management
Information systems for Clinical Management
Final Master's Project
Methodology
The UNIR study method is flexible, personalized and effective. The methodology is based on online live classes and personal tutor to offer the best training.
The UNIR pedagogical model is effective because it is based on a totally online methodology so that each student can study at their own pace:
Live online classes: There are classes scheduled every day of the week in the morning and afternoon so you can attend class when it is best for you.
Online classes in deferred: If you could not attend a class or you stayed with questions, you can access all your classes in deferred. You can see them whenever you want and as many times as you need.
Personal tutor: The first day you will be assigned a personal tutor. You will be in contact with him by phone and email. He will support you in your day to day and solve any doubts that may arise.
Virtual Campus: Everything you need to study at UNIR is on campus: classes, teachers, classmates, the library, teaching resources, schedules, chat, forums and much more.
Teaching resources: You will have access to different learning resources to complete your training: complementary readings, diagrams with key ideas, self-assessment test, etc.

Evaluation system
To know the level of achievement of the general and specific objectives defined in the master it is necessary to evaluate the competences acquired during the study of the same.
The evaluation of learning is carried out taking into account the qualification obtained in the following points:
Continuous evaluation (evaluation tests, participation / involvement by the student in forums, debates and other collaborative means and resolution of practical cases).
Final face-to-face examination. Or face-to-face validation test.
Final Master's project.
The contents are complemented by online dictionaries of terms associated with the teaching units and complementary documentation.
Our platform also allows the download of audio and video.

Professional outings
Head of Planning of health services
Head of Health Centers Organization
Director of Assistance Center
Director of Health Institution
Director of sociosanitary Institution
Head of Clinical Units

Graduation profile
Ability to describe, compare and interpret characteristics and performance data of the different health systems and models.
Know and know how to apply and interpret the health right to contextualize clinical practice both at the level of professional and social responsibility, as well as the ethical aspects associated with health provision.
Know and know how to apply sanitary accreditation approaches in different types of health centers.
Apply the essential concepts and methods of planning, organization and strategic direction of health institutions.
Understand and know how to apply the fundamental concepts of the techniques and instruments of economic evaluation that are applied in health systems and centers.
Understand and know how to perform an economic analysis of the functioning of health institutions and the economic behavior of the agents that intervene in public and private health systems.
Understand, interpret, transmit and apply regulatory norms of the activities and functions of health professionals with regard to clinical management in accordance with the legal framework of the Spanish health system.
Understand and apply techniques, styles and methods to define, lead and lead personnel policy in health institutions and health centers.
Know, apply and know how to evaluate the usefulness in the clinical context of the different management and management tools that can be applied to the context of healthcare practice.
Know, apply and lead quality and patient safety systems, applied to the context of clinical health management units.
Develop methodological and instrumental capacities to properly use the different health information systems in the management and hospital management decisions of the clinical units.
Develop methodological and instrumental capabilities in epidemiological research and evaluation of centers, services, technologies and health programs.
Develop the capacity to evaluate the different health services.
Understand, interpret and apply appropriately the most appropriate tools in each context for the assessment and clinical decision making.
Design and conduct processes of improvement, innovation and transformation in units, services and centers.
Last updated Mar 2020
About the School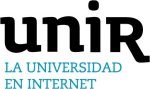 The mission of UNIR is the comprehensive training of students in the skills, competences and knowledge required to excel in today's society. UNIR is committed to meeting the needs and expectations of ... Read More
The mission of UNIR is the comprehensive training of students in the skills, competences and knowledge required to excel in today's society. UNIR is committed to meeting the needs and expectations of our stakeholders: students, teaching and research faculty, administrative staff, public administrations and society in general- by providing quality education that strives for continuous improvement and excellence.
Read less