Master's Degree in Clinical Neuropsychology
Home ›
Master ›
Master's Degree in Clinical Neuropsychology
Read more about this program on the institution's website
Program Description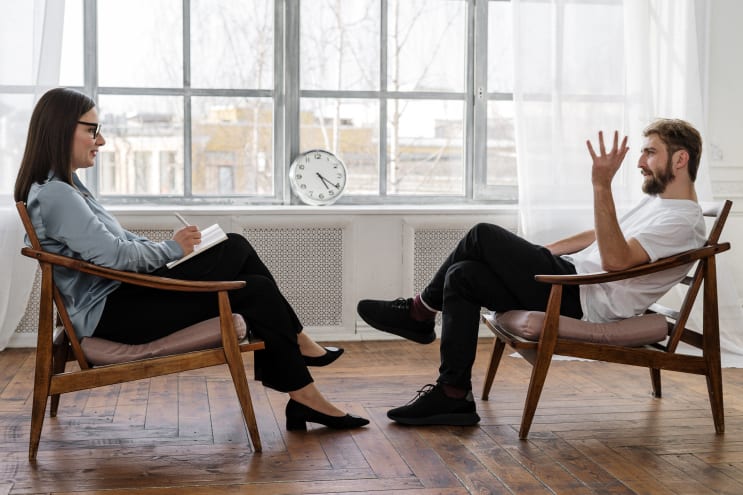 The only Master's in neuropsychological evaluation and rehabilitation with simulated cases with patients
UNIR Official Master's Degree in Clinical Neuropsychology is professionally oriented and its main objective is to provide the student with a complete, comprehensive and advanced training in Clinical Neuropsychology.
The International University of La Rioja has more than 100 agreements with clinics and health centers throughout the national territory that will allow you to carry out external internships with which you can complete your training.
Objectives of the Master
The Master's Degree in Clinical Neuropsychology will allow you to:
Know the different theoretical models to explain brain function and its relationship with human behavior , as well as develop an integrative vision.
Be able to make an adequate assessment of the cognitive, emotional and behavioral state .
Have a cross-sectional knowledge of neuropsychological alterations and disorders of various nature, consequence of brain dysfunction and you will learn to propose appropriate evaluation and intervention methods.
Acquire an in-depth knowledge of the field of action of clinical neuropsychology and the type of functions carried out in it.
Carry out compulsory internships in specialized centers with highly experienced neuropsychologists.
Train you with top-level teachers .
Acquire the scientific and necessary knowledge on advances in functional neuroanatomy and central nervous system functioning and apply this knowledge to clinical practice.
Knowing rehabilitation and stimulation techniques in the field of clinical neuropsychology and being able to modify them in specific treatment situations.
Acquire the ability to assess the effect of a neuropsychological treatment, as well as to modify its objectives according to the contingencies existing during the treatment.
General information
Duration: 1 academic year
Face-to-face exams: at the end of each semester
ECTS credits: 60 ECTS (9 ECTS of practices)
Methodology: 100% online education
Live Online Classes
Personal Tutor
Curriculum
First quarter
Advances in Neuropsychology (6 ECTS)
Neuropsychological Assessment (6 ECTS)
Neuropsychological Rehabilitation (6 ECTS)
Cognitive Processes I (6 ECTS)
Cognitive Processes II, Emotion and Behavior (6 ECTS)
Second term
Infant Neuropsychology (4.5 ECTS)
Neuropsychology of Aging (4.5 ECTS)
External Internships (9 ECTS)
Final Master's Project (12 ECTS)
Methodology
Live online classes
We offer students the opportunity to attend live online classes every day. During these sessions, students will be able to interact with the teacher and solve their queries in real time, sharing knowledge and experiences. The training rhythm is adapted, as far as possible, to the needs of each group of students. Not attending a live class does not mean missing it. All sessions can be viewed delayed, as many times as you like. Thus, students who cannot follow the class live are not harmed.
Didactic resources
UNIR Virtual Campus provides a wide variety of content with which to prepare each subject. These materials are organized in a way that facilitates agile and effective learning. In this way, it is possible to access the topics that develop the contents of the program, key ideas of each topic (prepared by the teaching staff of the subject), complementary audiovisual material, activities, readings and evaluation test.
In addition, you will have access to master classes on specific topics and you will be able to participate in forums, chats and blogs in which you interact with teachers and colleagues, expanding your knowledge and solving possible doubts.
Personal tutor
At UNIR , each student has a personal tutor from day one, always available by phone or email. The role of the tutor is fundamental in the trajectory of each student since it is the greatest link with the university and its point of reference during the training process.
The tutors offer personalized attention by constantly monitoring each student.
Solve doubts about academic procedures, procedures or specific doubts about subjects.
Helps with study planning to make better use of time.
Recommend which didactic resources of the platform to use in each case.
He is involved with the students' studies to help them pass each subject.
Evaluation system
To assess the level of achievement of the objectives obtained in the Master, it is necessary to evaluate the competencies acquired during the study. The final evaluation of learning is carried out taking into account the grade obtained in the following points.
Continuous evaluation (resolution of practical cases, participation in forums, debates and other collaborative means and evaluation test).
Final face-to-face examination.
Master's Thesis
Professional outings
Health professionals in public or private neuropsychological rehabilitation centers (a qualifying degree in General Health Psychology is required).
Graduate profile
Students who complete the Master's Degree in Clinical Neuropsychology, which is proposed in the following program, will be able to:
Know the theoretical foundations necessary for the exercise of clinical neuropsychology and the different explanatory models of brain function that should guide a therapeutic intervention
Know the neuropsychological assessment process and use the necessary tools intended for it, learning a responsible and critical use of these tools, especially with respect to their interpretation.
Develop a neuropsychological profile through the assessment process and understand the compatibility with various existing pathologies or clinical syndromes.
After completing this postgraduate course, the student will have the appropriate knowledge to write reports and transmit information through them, both for other medical professionals with the appropriate technicalities, and for transmission to patients and relatives in an understandable and adequate way. .
Graduate students will understand the relationships between the assessment and treatment of the detected alterations, being able to organize specific work objectives for each case and understanding how to supervise their achievement.
The students who finish the postgraduate degree will have a global vision of the treatment process (rehabilitation or stimulation), both at their own level, understanding what tools and techniques they can use in their work, and at the level of their interaction with other professionals from other disciplines that go to participate in the rehabilitation process of a patient. This reinforces the need for professional and quality master's degrees in neuropsychology, since this process is a tacit recognition of the great training demand that the discipline requires.
Last updated Nov 2020
About the School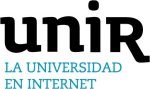 The mission of UNIR is the comprehensive training of students in the skills, competences and knowledge required to excel in today's society. UNIR is committed to meeting the needs and expectations of ... Read More
The mission of UNIR is the comprehensive training of students in the skills, competences and knowledge required to excel in today's society. UNIR is committed to meeting the needs and expectations of our stakeholders: students, teaching and research faculty, administrative staff, public administrations and society in general- by providing quality education that strives for continuous improvement and excellence.
Read less