Master of Science in Health Sciences - Specialization in Medical Psychology
Home ›
MSc ›
Master of Science in Health Sciences - Specialization in Medical Psychology
Read more about this program on the school's website
Program Description
Overview
The Master program in Health Sciences aims to provide students with a thorough understanding of methods in either clinical or public health research. Specializations include clinical epidemiology, epidemiology, biostatistics, public health epidemiology, medical psychology, genetic and molecular epidemiology, and pharmacoepidemiology. After completion, candidates will have the knowledge, understanding, and skills to propose state-of-the-art studies, write excellent study protocols, perform the research, analyze the data using modern statistical techniques, make defensible causal inferences, come to justified conclusions, and write outstanding research papers. Depending on the choice of specialization, the candidate will focus on for example observational population studies, randomized controlled clinical trials, public health interventions, registry data or modeling studies.
Objectives
Students acquire the following competencies:
Ability to formulate a clinical or public health problem and translate it into a scientific question.
Ability to perform an extensive study of the literature concerning a problem.
Ability to translate a scientific question into a research protocol.
Acquisition of quantitative skills.
Ability to make causal inferences.
Ability to critically appraise published research.
Ability to conduct the research, collect and analyze data, and draw conclusions.
Ability to write a Master's thesis, including the objective(s) of the investigation, a summary of the literature, materials, methods, results, discussion, and conclusions of the research project and to present these findings at scientific meetings. Publication of the research findings in an international peer-reviewed journal is encouraged.
Career opportunities
The degree prepares you for a career in international medical research or for executive or advisory positions in clinical medicine, public health, pharmaceutical research, or health policy.
Are you eligible?
You should fit each of the following criteria:
You have a relevant Master's degree from a discipline in or related to clinical medicine or public health (medical doctor, health sciences, nutrition, biology, pharmacy, environmental sciences, social sciences, economics, psychology, etc.)
You have some relevant research experience and you already (co-)authored a few scientific publications.
You have a good working command of the English language, both oral and written.
Specialisation Medical Psychology contents
Program director
Professor Jan van Busschbach, Ph.D.
Description
Medical psychology is an academic field which is enjoying a newfound appreciation in health sciences, one that takes a closer look into the interaction between psychological factors and health. For instance, how do physical complaints affect our psychological functioning? And also: why does our psychological make-up sometimes make us vulnerable to diseases, or prevent us from getting better? Students will constantly be confronted with thought-provoking research. Apart from studying these kinds of questions, medical psychologists also study doctor-patient communication and decision-making and develop and evaluate psychological interventions for somatic complaints such as pain and fatigue. This allows for a more enriched understanding of these topics.
Last updated Feb 2020
About the School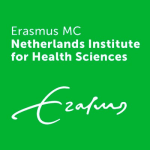 Health matters. For patients and populations. It's this knowledge that guides us as we prepare our students for international careers as researchers, executives or advisors. Whatever their field – cli ... Read More
Health matters. For patients and populations. It's this knowledge that guides us as we prepare our students for international careers as researchers, executives or advisors. Whatever their field – clinical medicine, drug research, public health or health-policy development – our graduates all serve one overarching interest: people's health.
Read less