Master of Science in Health Management (MSc – HM)
Home ›
MSc ›
Master of Science in Health Management (MSc – HM)
Program Description
The field of public health is of high importance as it focuses on health at a population/community level. People who are trained in public health and have advanced degrees in this field are in high demand globally. Public health professionals help to prevent the outbreak of diseases, develop a plan of action in case of outbreaks, and work at national and international levels in policymaking and implementation. Generally, public health professionals are a part of large healthcare organizations both for and non-profit, and public or private.
The James Lind Institute and the International Telematic University, UNINETTUNO, Rome, Italy (Università Telematica Internazionale UniNettuno 'UTIU') have collaborated to bring to you a very unique opportunity to earn a Master's degree in Public Health via the Master of Science in Public Health Management Program. The program has been thoughtfully structured in order to provide the required knowledge and skills to new aspirants, current Public Health professionals, and those working or aspiring to work within the health sector.
The JLI MPH Difference?
When you choose our Master of Science in Public Health Management (MPH), you can:
Establish Credibility
Completing your MPH from the James Lind Institute gives you the confidence and credibility to have completed a program that is well respected globally.
Learn at your own pace
We offer one of the most flexible programs globally and you are always in control of how quickly you want to learn.
Stay Current and Relevant
We ensure that our academic programs stay current with the latest topics of relevance and importance.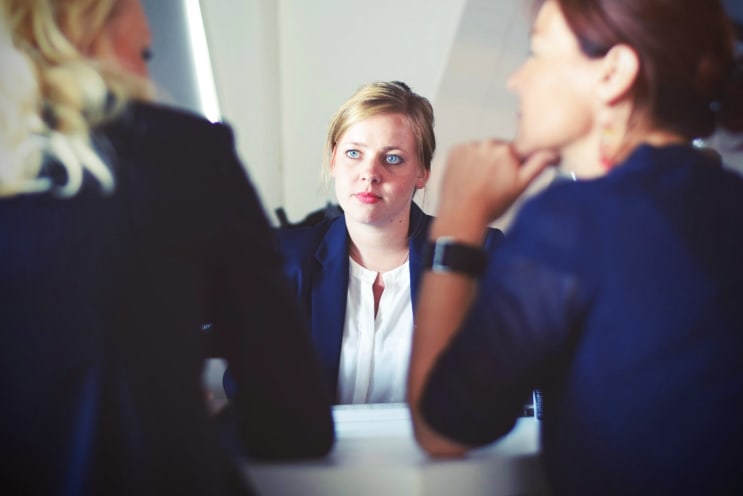 Tim Gouw / Pexels
Courses
Pathway to earning a Master of Science in Public Health Management involves 2 stages.
Stage 1: Completion of Advanced Post Graduate Diploma
Upon enrollment in this program students will first complete the Advanced Diploma in Public Health Management which typically is completed in 36 weeks and is comprised of 42 ECTS Credits. This program comprises of 18 Core Courses and 3 Elective Courses chosen from a list of Elective Courses available to the student.
Stage 2: Transfer to Masters Program
Upon completion of Stage 1, the student will be transferred to the International Telematic University UNINETTUNO, Rome, Italy for pursuing the online Master of Science in Public Health Management. The university will accept all credits obtained in Stage 1 for progression to a master's degree. James Lind Institute will coordinate the transfer process on behalf of the student with the University.
Total credits:
Advanced postgraduate diploma (Stage 1): 42
Master's degree (Stage 2): 90 (Including credits transferred from Stage 1)
Following is the structure of the entire MPH Program:
Community Medicine AD-001 (Core)
Epidemiology AD-002 (Core)
Health Planning and Hospital Management AD-003 (Core)
Health Economics AD-004 (Core)
Biostatistics AD-005 (Core)
Healthcare Planning, Organization and Control AD-006 (Core)
Nutrition AD-007 (Core)
Data and Communication AD-008 (Core)
Environmental Health AD-009 (Core)
Mental Health AD-010 (Core)
Introduction to Surveillance AD-011 (Core)
Preventive Medicine and Population Health AD-012 (Core)
Resources and Administration AD-013 (Core)
Infectious Diseases AD-014 (Core)
Immunization of Special Groups AD-015 (Core)
Global Health Policy and Development AD-016 (Core)
Occupational Hazard Management AD-017 (Core)
Fundamentals of Sexual and Reproductive Health AD-018 (Core)
Health and Human Rights AD-019 (Elective)
Research Methods AD-020 (Elective)
Occupational Injuries and Illness AD-021 (Elective)
Introduction to Management Role AD-022 (Elective)
Occupational Hazard Management AD-023 (Elective)
Accounting and Finance in Healthcare AD-024 (Elective)
Principles of Health Management UNHM-001 (Core - Uninettuno)
Decision Making, Planning and Leadership UNHM-002 (Core - Uninettuno)
Information Technology in Health Systems UNHM-003 (Core - Uninettuno)
Anthropology and Sociology of Health and Medical Care UNHM-004 (Core - Uninettuno)
Final Dissertation/Thesis UNHM-005 (Core - Uninettuno)
Career Outlook
The need for effective managers and professionals with significant responsibility in the healthcare set us continues to grow every year. The healthcare industry continues to evolve and differentiate. There is an increased emphasis on decentralizing the delivery of health with the creation of community healthcare facilities that decrease the reliance on tertiary healthcare facilities. The increased number and as well as the scope of work that needs to be undertaken at the community health facilities has led to increased demand for healthcare professionals who can administer and manage these facilities and functions.
Both public and private healthcare operations require effective managers who oversee the quality of care that is delivered in these health set-ups. Professionals who have formal education in the managerial aspects of healthcare are well suited for taking up these roles of responsibility. If you have a passion for healthcare and management, this is an excellent career choice for you. Through this career, you can not only immerse yourself in the healthcare domain and work alongside physicians, nurses, and other allied healthcare staff, you also get to utilize fundamentals of leadership and management to run teams or organizations to success. As you evolve in your career with assuming roles of increasing responsibilities, you will be involved in governance, policy development, and executive managerial responsibility and accountability.
Overall the healthcare job market is less affected by economic fluctuations and this market continues to expand at a significant rate year-on-year. If we look at the Bureau of Labour Statistics (BLS), the healthcare jobs are expected to grow at 30-40% a year which is almost 4 times higher than the average growth for all industries.
Some interesting roles that you can assume after completing your MSc in Health Management are
Health Manager
Community Health Coordinator
Research Manager
Patient Engagement Manager
Health Information Manager
Facilities Manager
Quality Assurance Manager
Satellite Clinic Manager
Hospital Manager
Clinical Manager
Eligibility
James Lind Institute maintains very high standards for students who enter our academic programs. For MSc-HM programs, the following criteria need to be met before admission is offered to a prospective student.
Bachelor's Degree or an equivalent recognized academic title in any of the following areas will suffice the academic entry criteria for MSc-HM programs.
Behavioral and social sciences (Sociology, Psychology, Counselling)
Biomedical Sciences
Biostatistics
Chemistry
Dentistry, Oral Health
Development Studies
Environmental Health
Exercise and Sport Science
Food Science
Health Economics
Health Management
Medicine, Medical sciences
Nursing
Nutrition
Occupational Health and Safety
Occupational Therapy
Pharmacy
Physiotherapy
Public Health or Health Sciences
Science (All disciplines)
Speech Therapy
Veterinary sciences
For students who don't have a Bachelor's Degree, there can be a possibility to use Recognition of Prior Experience (RPE). JLI generally utilizes over 3 years of experience in a significant role for waiver of Bachelor's Degree. Please contact us at jli-sph@jliedu.ch for exploring this pathway.
Evidence of Proficiency in English
IELTS 6.0+
PET 50+
TOEFL 550+
The English proficiency test can be waived for the following candidates:
Native English Speakers, or;
Applicants having completed their schooling in English (i.e. High School Diploma or IB), or;
Applicants having completed their undergraduate degree in English in an English speaking country.
Accreditation
International Telematic University UNINETTUNO, Italy
JLI is affiliated with International Telematic University UNINETTUNO, Italy to offer bachelor, master, and doctorate programs. Uninettuno is recognized by the Ministry of Education, University and Research in Italy. Furthermore, it is the only Italian Telematic University that was positively assessed by the CNVSU, the National Committee established to assess the university institutions in Italy UNINETTUNO is a distance teaching university based on close cooperation with traditional universities from Europe, the Arab World, the United States, and Asia. These alliances with higher-education institutions from across the world allow UNINETTUNO to supply a wider and more diverse educational offering, based on a scientific psycho-pedagogical model built on 20 years of research. Thanks to the use of new technologies and a faculty of prestigious professors from some of the world's biggest universities, UNINETTUNO offers a unique university experience based on quality, flexibility, and innovation.
Atheneum Liberal Studies
Atheneum Liberal Studies (ALS) is a pioneer and innovative educational organization, established in 2007 utilizing the latest developments in training, information technology and expertise in higher education with a vision to promote scientific knowledge at all levels. With activities and services for students, academics, and professionals, its mission spreads in most of the related fields and domains. Atheneum's activities are supported by programs and projects, which range from providing open knowledge resources, telematic and distant learning education, and higher education consulting to developing global networks and strategic alliances. Its scope reaches all around the world as it has affiliations with organizations and institutions on a global scale that aim to promote higher education mobility and transnational cooperation.
Last updated Oct 2020
About the School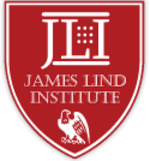 JLI is an international educational institution with its main campus in Switzerland. We prepare our students for careers in public health, health administration, pharmaceutical sciences, clinical rese ... Read More
JLI is an international educational institution with its main campus in Switzerland. We prepare our students for careers in public health, health administration, pharmaceutical sciences, clinical research, clinical sciences, agriculture, and business management.
Read less