Master of Science in Cognitive Psychology in Health Communication
Home ›
MSc ›
Master of Science in Cognitive Psychology in Health Communication
Program Description
The Master in "Cognitive Psychology in Health Communication", jointly offered by the Faculty of Biomedical Sciences of the Università della Svizzera Italiana (USI) and the Faculty of Psychology of Vita-Salute San Raffaele University of Milan (UNISR), presents a Master degree program in cognitive psychology with an interdisciplinary training in psychology, neuroscience, health communication, organizational behavior, and management.
The program focuses on the intersection between the theoretical bases of cognitive psychology and of communication applied to the context of health. Cognitive psychology is the study of all mental processes which drive simple or more complex behaviors, either normal or pathological. These include, among the many, verbal and non-verbal forms of communication, implicit and explicit memory, perception, attention, consciousness, problem-solving, decision making, gratification, etc. Students who are admitted to the program will receive an advanced theoretical background in neuroscience and modern psychology, will learn advanced research methods in psychology and health communication including a large variety of and statistical techniques and tools that can be used for the analysis of human behavior in research labs, clinical departments, health frameworks, and companies.
A central goal of this program is to familiarize students with the latest research and practice in these areas of research and help them translate and apply this knowledge in many different working environments including health psychology, communication, management, and marketing.
Awarded degree
After successful completion of their studies, students will obtain the "Master of Science in Cognitive Psychology in Health Communication" from Università della Svizzera Italiana and from Vita-Salute San Raffaele University.
The degree does not automatically grant the right to practice as a clinical psychologist and psychotherapist in Switzerland and Italy. Admissions to specialization programs will be subjected to the relevant Cantonal, Federal and State regulations and to the individual school admission requirements.
Structure and contents
The Master's program is designed to train students in psychology and make them understand, for instance, the causes of health-related behaviors to a point where they will be able to understand and eventually design new and effective interventions to prevent disease in a global health perspective. The entire Master's program takes advantage of synergies and complementarities between the two universities, USI and UNISR, both offering excellent teaching, research and clinical training. This Master offers a high degree of innovation thanks also to the advanced technologies available on-site in the two universities in terms of high-tech equipment, data centers, laboratories, and health-related facilities.
Career Prospects
Cognitive Psychology in Communication and Health is a rapidly growing field that can be effectively integrated and applied in many different areas. These include health communication, management of human resources, social psychology, educational psychology, developmental psychology, clinical psychology, marketing, and economics.
Students who graduate in the program will take advantage of the extended network of research, health institutions and companies belonging or connected to USI and San Raffaele University Hospital. Graduates will profit from these connections and have the chance to work in research labs and institutes, clinics, and governmental health organizations, NGOs or other health domains, schools, notable companies. The goal of this program is to train students to master psychology and cognitive psychology to a point that they can grasp the basics of human behavior and communication and use this knowledge to develop practical applications, for example, the design of novel and effective interventions to prevent disease and promote health.
Admission
The formal requirement for admission to the Master's degree in Cognitive Psychology in Health Communication is a Bachelor's degree in Psychology granted by a recognized university.
Up to 30 students will be admitted to the master's program. Admission depends on the academic results of the candidate.
Candidates with a Bachelor's degree from a University of Applied sciences may be admitted with the requirement of acquiring additional credits prior to the start of the Master's studies by attending Bachelor's courses at another recognized University. The university, the number of credits and the list of courses to attend have to be agreed with the Directors of the Master's program.
Language
Admission to English-language graduate-level (Master) programs at USI requires a good command, or advanced knowledge, of the English idiom. Non-English native speakers applying for such programs, or whose previous degree was obtained in another language, are required to provide an internationally acknowledged language certificate equal to the B2 level, as defined by the Common European Framework of Reference for language learning (CEFR), or equivalent (e.g. TOEFL, IELTS, etc.).
The B2 level on the CEFR corresponds to the following scores in internationally acknowledged exams:
IELTS
5.5
TOEFL
Computer-based: 183
Internet-based: 65
Paper-based: 513
Cambridge English
FCE (First Certificate English)
TOEIC
Listening & Reading: 785
Speaking: 150
Writing: 160
Whilst it is an important requisite to be fluent in English, you do not need to know or learn Italian in order to successfully participate in the proposed study program.
Italian
As Lugano is located in the Italian-speaking part of Switzerland, students might be interested in acquiring the basics in Italian, in order to be able to get around in everyday life.
The Università della Svizzera Italiana offers an Italian language study program organized in various modules. All its non-Italian-speaking students, researchers, and professors are invited to participate free of charge.
Preparative intensive course for beginners
In the three weeks preceding the beginning of the fall term, an intensive Italian class is organized.
Courses offered during the semesters
Several Italian classes with different levels of difficulties are organized during the academic year.
Application Procedure
To submit your application, please refer to the indications for filling out the online form available here: http://application.lu.usi.ch.
Paper Application
Applications can also be submitted with the application form and required paper documents (email or fax submissions will be rejected) to the following address:
Università della Svizzera Italiana
Faculty of Communication Sciences
Admission Office
Via G. Buffi 13
CH-6900 Lugano
Switzerland
Required documentation
The following pieces of documentation have to be sent in paper form:
The completed application form (you may download it in pdf format);
Photocopy of past diplomas (Bachelor, licentiate, four-year degree, maturity);
Official transcript of results of university examinations;
Certified translation of any diplomas written in a language other than Italian, German, French, English, or Spanish;
Curriculum vitae (Resume)
Personal letter of motivation drafted by the candidate;
Official certification of proficiency in English;
Photocopy of an identity card or other documents;
Photocopy of residence permit for foreign nationals already domiciled in Switzerland.
Photocopy of past degree certificates
Where a candidate has not fulfilled all the requirements for the Bachelor's degree, licentiate or other, copy of the diploma may be sent at a later stage, but in any case no later than the beginning of the matriculation period. If so, please indicate the expected date of the award and enclose an official document issued by the awarding institution confirming these terms.
Letter of motivation
Candidates are required to draft a letter (not more than one page) introducing themselves and explaining their particular interest and reasons for seeking admission to a given Master's degree.
Registration fee
The Lisbon convention regulates the recognition of university degrees between signatory countries and considerably simplifies the administration of admission procedures. For this reason, candidates whose previous degree studies were completed in countries outside this Convention (see list below) are invited to pay an application fee of SFr. 100 accounting for the higher administrative costs of processing more complex files. If the candidate is admitted, the fee will be deducted from the amount of the tuition fee for the first semester. The administrative fee is not refundable in other cases: if admission is not granted, or if the candidate decides to withdraw or fails to matriculate.
Application deadline
Applications will be accepted starting from mid-November.
The application deadline is August 31.
The application deadline for candidates who need a visa is May 31.
Late applications will be considered only in case of available places.
Fees
Tuition fees for the Master's degrees amount to CHF 4,000 per semester. Applicants whose official residence was in Switzerland or Liechtenstein at the time of the final high school exam (Maturità) pay a reduced semester fee of CHF 2,000.
Tuition fees are payable at the beginning of each term, by the deadline indicated on the invoice; fee payment is an essential condition for matriculating or renewing one's enrolment.
Last updated Mar 2020
About the School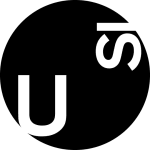 USI is a young and agile university that offers its students a quality education and an enhancing study experience. International faculty teach students with an interdisciplinary, engaging, and intera ... Read More
USI is a young and agile university that offers its students a quality education and an enhancing study experience. International faculty teach students with an interdisciplinary, engaging, and interactive approach, leaving room for practical application. The quality of the study curricula is complemented by USI small size, by its cosmopolitan environment and its informal and dynamic culture. These elements make USI a hub of opportunity open to the world, where students can engage in direct dialogue with their professors and define their educational path, discover unexpected horizons, and embrace international careers.
Read less