Master of Research in Clinical Health Research
Home ›
Master ›
Master of Research in Clinical Health Research
Read more about this program on the school's website
Program Description
This programme provides the first step in research training for health professionals currently working in clinical areas who want to develop a health-related research component to their career. Guided by a supervision team you will undertake a research project and gain confidence in using research methods, project management, and research governance.
There is an opportunity to work alongside existing research staff on established research projects. In Nursing and Midwifery, we are particularly interested in supporting applicants who wish to research palliative and end of life care across the life span, and in various healthcare settings. We are also interested in projects related to organisation and delivery of services and risk, abuse and violence.
Why Study this Course?
Studying the Clinical Health Research (MRes) will give you research and project management skills that can be used in clinical research projects. You may be motivated to answer a clinical question, improve health, or be seeking to develop your research or academic career. The combination of flexible learning taught modules and the research thesis makes this a flexible and stimulating programme which gives students skills, awareness and the intellectual discipline required to carry out rigorous, effective, patient-centred research.
The programme will provide you with support to acquire practical research skills, help you to develop your understanding of Good Clinical Practice in research, and to explore various research methodologies and methods.
You will be supported by a supervisory team in designing your research question, exploring the background to your project, designing rigorous methods, and completing an ethical review (as appropriate). Your supervisors will also challenge you to develop your writing and interrogate your assumptions and conclusions.
Entry Requirements
If you have a first degree:
A 2:1 honours degree (or equivalent) in a healthcare-related subject
If you do not have a first degree:
Postgraduate qualification and or experience in a relevant health-related area will be considered
Evidence of the capability to study at masters level
All applicants must have:
Current registration with an appropriate healthcare regulatory body (e.g. NMC, GMC, BPS or HCPC
Access to a research population
A minimum of 18 months post qualification experience
Two academic/employer references in support of your application and professional and academic capabilities
Transcripts of your degrees so far (certified and translated into English if appropriate)
International students
Academic requirements
We accept a range of qualifications, our country pages show you what qualifications we accept from your country.
English language requirements
You can satisfy our English language requirements in two ways:
English to IELTS 6.5 (with a minimum of 6.0 in each component).
If you need help with your English language skills then support is available.
The English for Academic Purposes Presessional course is for international students who have a conditional offer to study at the university, but who do not currently meet the English language requirements. The course is tailored to your level of English and allows you to meet the English language requirements for your programme without retaking IELTS. The EAP programme runs throughout the year and offers different programme lengths ranging from 42 weeks to 6 weeks. The length of course you need depends on your future course, your existing IELTS score and the English level you need for your university degree.
Employability
We recognise that as a postgraduate student you are likely to have specific requirements when it comes to planning for your next career step. Employers expect postgraduates to have a range of skills that exceed their subject knowledge. Careers Network offers a range of events and support services that are designed for all students, including postgraduates looking to find their niche in the job market. The Careers Network also have subject-specific careers consultants and advisers for each College so you can be assured the information you receive will be relevant to your subject area.
Last updated Sep 2020
About the School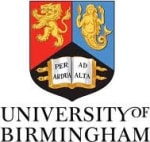 The College of Medical and Dental Sciences at the University of Birmingham is a major international centre for research and education in medicine, medical sciences, dentistry, nursing and physiotherap ... Read More
The College of Medical and Dental Sciences at the University of Birmingham is a major international centre for research and education in medicine, medical sciences, dentistry, nursing and physiotherapy.
Read less