Master of Rehabilitation Counseling
Home ›
Master ›
Master of Rehabilitation Counseling
Program Description
Welcome to Master of Rehabilitation Counseling Program. Our graduate program consists of 51 credit hours and is designed as a sequential five semester curriculum leading to the Master of Rehabilitation Counseling (MRC) degree.
Mission and Goals
The mission of the Master of Rehabilitation Counseling (MRC) Program is to prepare admitted students to become professional Rehabilitation Counselors who work in partnership with people with disabilities. The primary ongoing goals of the MRC Program include:
developing and maintaining an educational curriculum focused on effective student learning and development in rehabilitation counseling;
preparing students to become professionals who are committed to effectively partnering with people with disabilities in achieving their maximum vocational, psychological, social, and economic independence; and
creating a multicultural learning environment that embraces empowering students to become professionals who facilitate empowerment for their clients and community.
What is Rehabilitation Counseling?
Rehabilitation counseling is a systematic process which assists persons with physical, developmental, cognitive, and emotional disabilities to achieve their personal, career, and independent living goals in the most integrated setting possible through the application of the counseling process. The counseling process involves communication, goal setting, and beneficial growth or change through self-advocacy, psychological, vocational, social, and behavioral interventions. The specific techniques and modalities utilized within this rehabilitation counseling process may include, but not be limited to:
assessment and appraisal;
diagnosis and treatment planning;
career counseling;
individual and group counseling;
treatment interventions focused on facilitating adjustment to the medical and psychosocial impacts of disability;
referral;
case management and service coordination;
consultation and access to rehabilitation technology;
interventions to remove environmental, employment and attitudinal barriers;
program evaluation and research;
consultation services among multiple parties and regulatory systems; and
job development and placement services, including assistance with employment and job accommodations.
The MRC Program is accredited by the Council on Rehabilitation Education (CORE) and makes available annual statements on standards and outcomes.
Curriculum
51 Credit Hours
(all courses are 3 credit hours unless indicated otherwise)
Fall, Year 1
RCOU 503 Vocational and Career Development
RCOU 511 Foundations of Rehabilitation Counseling
RCOU 513 Medical Aspects of Disability
RCOU 515 Legal & Ethical Aspects of Rehab Counseling
Spring, Year 1
RCOU 502 Counseling Theories & Techniques
RCOU 514 Psychosocial Aspects of Disability
RCOU 518 Multi-Cultural Counseling Issues
RCOU 531 Job Development and Placement
Summer, Year 1
RCOU 524 Group Counseling
ROCU 533 Case Management in Rehabilitation Counseling
Fall, Year 2
RCOU 611 Rehabilitation Practicum
RCOU 613 Assistive Technology in Rehabilitation Counseling
RCOU 615 Vocational Assessment and Evaluation
RCOU 617 Research Methods
Spring, Year 2
RCOU 621 Rehabilitation Internship (6 Credit Hours)
RCOU 632 Human Growth and Development
Admission Requirements*
Bachelor's degree from an accredited institution with a cumulative GPA of 2.5 or higher on a 4.0 scale or 3.0 or higher in the undergraduate major
Recent Graduate Record Exam (GRE) or Miller Analogies Test (MAT) scores submitted to The Graduate School with your completed application
Three letters of recommendation from persons qualified to evaluate the applicant's academic abilities and character
Completed application packets to the Master of Rehabilitation Counseling Program for Fall semesters are DUE March 31st. Late applications will be considered through April 30. NOTE: The MRC Program uses a cohort model and only accepts new students during the Fall semester.
*Please note: Students must be admitted separately to The Graduate School. Please see their website for graduate school application guidelines. Also, please note the MRC program application deadline is earlier than that of The Graduate School.
Graduate Fees
Below are estimated tuition and costs for full-time graduate students residing on-campus during the 2017-18 academic year. Actual costs and fees may vary depending on enrollment and lifestyle decisions. You also may wish to review estimated tuition and costs for part-time graduate enrollment on our complete budget worksheet. For a breakdown of fees by credit hour and by semester, download the 2017-18 Schedule of Student Tuition and Fees.
In-State
Out-of-State
Billed Expenses
Tuition/Fees
$10,156
$17,572
Room/Board
$5,422
$5,422
Subtotal
$15,578
$22,994
Other Estimated Expenses
Books
$1,000
$1,000
Transportation
$1,552
$1,552
Miscellaneous/Personal
$1,840
$1,840
Subtotal
$4,392
$4,392
Estimated Total
$19,970
$27,386
Last updated Mar 2020
About the School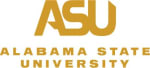 The fundamental mission of The Murphy Graduate School is to (1) provide leadership for the University's doctorate, educational specialist, master's and certificate level, post-baccalaureate degree pro ... Read More
The fundamental mission of The Murphy Graduate School is to (1) provide leadership for the University's doctorate, educational specialist, master's and certificate level, post-baccalaureate degree programs; (2) serve as the campus-wide advocate for the advancement of graduate education; and (3) provide oversight for standards of excellence, fairness and equity in all graduate programs.
Read less