Program Description
Become a Champion for Public Health
A Master's in Public Health is perfect for individuals who want to have a meaningful career helping people and communities in an influential way. Whether it's halfway across the world, or right in your backyard, you'll be prepared to identify health problems and implement health programs to help people live better lives.
By completing our program, you will gain practical skills in public health leadership, advocacy, community health promotion, health informatics, and global health. You will find yourself fully prepared to succeed as a public health educator, research associate, public health administrator, and a variety of other jobs in public health.
Choose your Focus:
Choose one of four tracks tailored to your professional interests and strengths to specialize your approach to public health:
General Public Health: A customizable track for students interested in a generalist approach to public health. All core courses are completed while the remaining courses are planned under faculty advisement to each student's interests.
Global Health: Explore the challenges of globalization and health equity around the world, and how ethics and human rights shape global health-focused research, programs, and policies. Design, implement and evaluate global health programs to provide sustainable solutions for public health at local, national, and international levels.
Health Education and Promotion: Learn how to design, plan, implement, and evaluate effective health education practices and interventions to address public health challenges and facilitate behavioral changes to improve population health.
Health Informatics: Gain proficiency in the design, development, adoption, and application of IT-based innovations in public health delivery, management, and planning. Informatics is a collaborative activity that involves people, processes, and technologies to produce and use data for better decision-making.
Five Guiding Competencies:
Evidence-based Approaches to Public Health
Public Health and Healthcare Systems
Policy in Public Health
Planning and Management to Promote Health
Leadership, Communication, and Interprofessional Practice
Sample Job Titles
Health Information Specialist
Hospital Administrator
Community Health Program Manager
County Public Health Director
Health Promotion/Education Specialist
Public Health Nutritionist
Public Health Administrator
Consultant
Data Analyst
Research Associate
Quality Improvement Specialist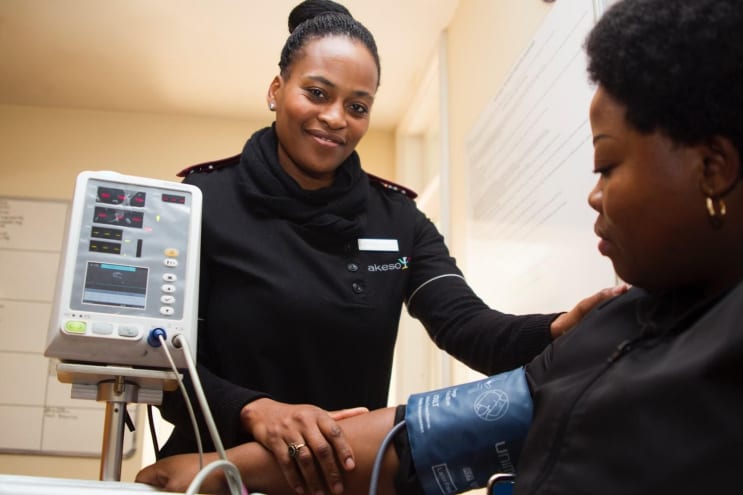 Hush Naidoo / Unsplash
Curriculum
42 graduate credits are required for completion.
11 required courses (33 credits) plus 3 elective courses (9 credits) that may be taken in one of the following concentrations.
Concentrations:
General Public Health
Global Health
Health Education & Promotion
Health Analytics
Required Courses
PUBH 6600 Foundations of Public Health
PUBH 6615 Epidemiology
PUBH 6620 Health, Behavior, and Society
PUBH 6625 Biostatistical Applications in Public Health
PUBH 6640 Healthcare Leadership
PUBH 6645 Public Health Ethics
PUBH 6650 Law and Public Health
PUBH 6655 U.S. Healthcare System
PUBH 6660 Public Health Practice, Planning, and Evaluation
PUBH 6672 Global Health
PUBH 6690 Public Health Capstone or PUBH 6695 Public Health Internship
Below is an example of the sequence of course offerings by semester.
Fall
Full semester

Spring
Full semester
Summer- (Optional)
Full semester
PUBH 6625
PUBH 6615
PUBH 6690
PUBH 6695
MT1
MT2
MT1
MT2
MT1
MT2
PUBH 6600
PUBH 6655
PUBH 6645
PUBH 6620
PUBH 6672
PUBH 6640
PUBH 6660
PUBH 6650
PUBH 6655
PUBH 6650
Course Format & Location
15-week (full semester term) format
7.5-week mini-term (MT) format in either an MT1 or an MT2 session
6.5-week (summer term) format
Courses are offered in multiple formats, including on-campus, online, or hybrid (a mix of online and in-class evening sessions). Courses are offered in the evening on the main campus in West Haven.
Time to Completion
The program can be completed on a full-time (at least 9 credits per semester) or part-time basis, depending on each student's goals and professional objectives. Most students complete the program in two years.
Scholarships
We offer two types of scholarships/assistantship to our international master's students.
Dean's scholarship provides up to 50% tuition assistance during their enrollment.
Provost Assistantship offers 75% tuition assistance and the opportunity to work for an academic department up to 20 hours per week during their enrollment.
Last updated Apr 2020
About the School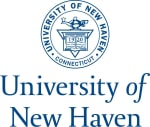 Founded on the Yale campus in 1920, the University of New Haven is a private, coeducational university situated on the coast of southern New England. It's a diverse and vibrant community of 7,000 stud ... Read More
Founded on the Yale campus in 1920, the University of New Haven is a private, coeducational university situated on the coast of southern New England. It's a diverse and vibrant community of 7,000 students, with campuses across the country and around the world.
Read less