Master of Public Health (M.P.H.)
Program Description
Improving Public Health Through Research & Service
This non-traditional program is geared toward the working professional who would like to broaden their role in improving community health, especially in this changing health care environment. The program provides graduates with a foundation of public health skills and knowledge, including analytic skills, research strategies, community assessment methods, program implementation, evaluation, and policy development within an ethical and culturally sensitive perspective.
Master of Public Health Program
Students take six core courses, three generalist track courses, capstone project, and electives. The entire degree is 42 semester credits. Degrees for students enrolled at NEOMED are granted by Northeast Ohio Medical University. The Consortium of Eastern Ohio Master of Public Health program is accredited by the Council on Education for Public Health.
Coursework
CEOMPH students are required to take six core courses (two core courses on Saturday for three semesters; alternate schedules available):
Core Courses
18 credits in:
Public Health Concepts
Biostatistics in Public Health
Epidemiology in Public Health
Social and Behavioral Sciences in Public Health
Health Services Administration in Public Health
Environmental Health Sciences in Public Health
Generalist Track Courses
Nine credits in:
Grant Writing for Public Health Practice
Public Health Practice and Issues
Public Health Research and Evaluation
The courses are delivered through a hybrid of teaching methods: interactive videoconferencing, online asynchronous lectures and face-to-face instruction. Elective courses may be taken at any of the partner universities. Core courses are taught on Saturdays to accommodate working students.
Capstone & Electives
In addition, the student is required to complete a capstone project and electives. The capstone project teams a student with a faculty preceptor and community preceptor to produce a product useful to public health (e.g., paper, evaluative report, grant, etc.) At the end of the program, the student is expected to present his or her capstone project, a summary of courses and how public health competencies were fulfilled, and "portfolio" (a collection of accomplished objectives) to a panel of faculty. The student is required to take a total of 42 semester credits.
Post-Capstone Project Topics
"Satisfaction of Primary Care Physicians with Accessibility to Patient Discharge Instructions at the Time of Hospital Discharge: A Quality Improvement Initiative" – Ira Bhargava
"Barriers to Mammogram Screenings among Low Income Women with Access to Healthcare in Akron" – Bolanle Balogun-Adepoju
"A Health Needs Assessment of Domestically Sex-Trafficked Women in Ohio" – Kristin Hom
"Obstacles to Seasonal Flu and Pneumonia Vaccination in the Seniors Receiving Home Care" – Dipika Sharma
"Effect of Peer Review and Education on Resident and Attending Physician Adherence to 2009 ADA Management Guidelines" – Andrea Koerber Dixon
"Addressing Depression and Distress in Diabetes Patients" – Benjamin Rose
"The Impact of Patient-Centered Medical Home for the Health Status of Foster Care Children" – Jennifer Fitch
"Management of Pediatric Overweight/Obesity in the Office Setting: A Survey of Pediatric Primary Care Providers — Is It Time for a Clinical Alternative?" – Carrie Rubin
"Sleep Disorders in Individuals with Lung Transplantation" – Vishal Sawhney
Contacts
Phil Jenkinson
330.325.6501 | pjenkinson@neomed.edu
Last updated Apr 2019
About the School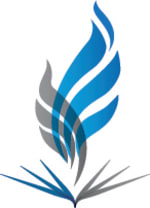 Northeast Ohio Medical University is committed to the health, economy, and quality of life in Northeast Ohio through the medicine, pharmacy and health sciences education of students and practitioners ... Read More
Northeast Ohio Medical University is committed to the health, economy, and quality of life in Northeast Ohio through the medicine, pharmacy and health sciences education of students and practitioners at all levels; the development of new knowledge through research in the biomedical, community health and behavioral sciences; and the provision of community service and wellness education throughout the region.
Read less