Master of Nursing (with specialisations)
Read more about this program on the institution's website
Program Description
Study with a university with a strong reputation and almost 50 years' experience in delivering education to nurses. The Master of Nursing from Charles Sturt University drives the ongoing development of the nursing profession locally and nationally.
Our Master of Nursing provides registered nurses with a platform to build on your knowledge and experience, enhancing critical thinking, decision-making and research-related skills. At Charles Sturt, our postgraduate courses offer next-level flexibility, so you can complete your Master of Nursing in a timeframe that suits.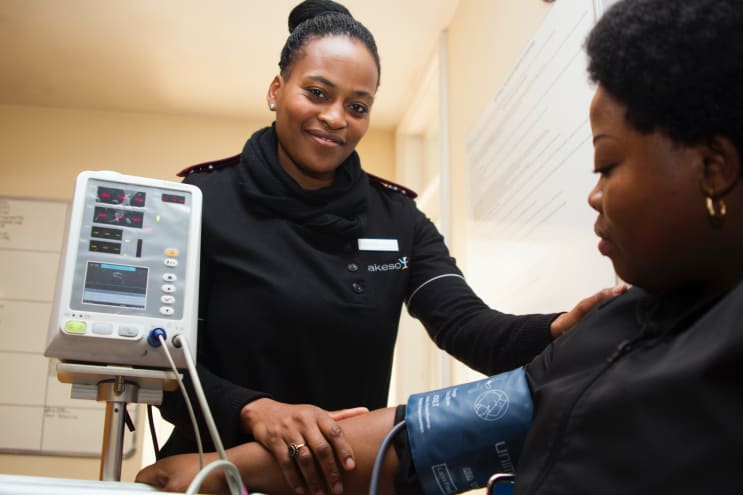 Course highlights
Join the ranks of Charles Sturt University nursing experts. We have a strong reputation in clinical education, leadership and management, chronic and complex care, as well as clinical nursing. Specialists in these fields support you to build on your knowledge and skills and become a highly sought-after graduate.
Join a strong academic community:
Charles Sturt University has particular areas of speciality, offering registered nurses the opportunity to build on their existing knowledge and skills in clinical education, leadership and management, chronic and complex care, or clinical nursing. The Master of Nursing offers individualised support for students, drawing on a reputation for resilience, versatility and adaptability to enable graduates to build on their career in a way that counts.
Flexible options:
Smaller virtual class numbers guarantee one-to-one support, allowing you to further develop in your specific area of interest. Flexibility in approach allows students to complete the course in a timeframe that suits them. You can also choose to complete 32 points (four subjects) and graduate with a graduate certificate in your area of specialisation, or 64 points (eight subjects) to gain a graduate diploma.
Practise wherever you want to take your career:
While there is a need for high-quality registered nurses in regional, rural and remote Australia, the demand for Charles Sturt University graduates is no less in urban and metropolitan settings, across the specialities.
Career opportunities
As a Master of Nursing graduate, you'll be able to demonstrate a high level of skill and responsibility in clinical decision-making and provide advanced care in complex circumstances. You'll be able to support other health professionals in working to improve patient outcomes, and influence all levels of care while promoting quality health outcomes for individuals, families, communities and healthcare systems through strong leadership and sound research. You'll build your critical-thinking skills and develop the ability to apply evidence to practice, enabling you to transition into diverse and challenging nursing roles.

Credit and pathways
If you've studied before, you may be able to fast-track your postgraduate degree with Recognition of Prior Learning (RPL). If you've completed the relevant tertiary study, you could be awarded credit for your postgraduate degree. Get in touch to see if you're eligible for credit based on your previous qualifications or industry experience.
Master of Nursing (with specialisations): Standard Charles Sturt University credit rules apply.
Canadian entrants: Students who have completed a four-year BSN program are awarded a 32 point (four subject) credit package upon admission. Another credit is available for completed postgraduate studies, or other studies as approved by the Courses Director.
Entrants holding a Graduate Certificate from a university or the College of Nursing will receive 32 points of unspecified credit equivalent to having completed a speciality strand.
Subjects
For each 8 point subject, you are enrolled in, you should expect to spend 10 to 12 hours per week working on assignments and assigned readings, tutorial assistance, individual or group research/study, forum activity, workplace learning, and attending lectures, residential schools, or examinations.
If you are studying four subjects per session, this is equivalent to a full-time job. The workload for some subjects may vary as a result of approved course design.
Graduation requirements
As a Charles Sturt University student, throughout your course, you have a responsibility to continue to develop skills in English language, literacy and numeracy as appropriate to your discipline. This ongoing development will enable you to effectively participate in your course and graduate prepared to enter the workforce.
To graduate students must satisfactorily complete 96 points.
"The Master of Nursing offered at CSU suited my requirements better than any other university. The clinical education subjects are far superior to what any other university was able to offer."
Frances Brogan - Master of Nursing
International students
Gain an internationally recognised qualification with Charles Sturt University at one of our vibrant regional campuses, or study online from the comfort of your own home - anywhere in the world!
Please note: if you choose to study online with Charles Sturt University, the course study mode will not meet necessary requirements for granting Australian student visas.
Entry requirements
Students must hold a Bachelor of Nursing degree or professional qualification which leads to registration as a Registered Nurse Division 1 with the Australian Health Professional Regulation Agency or equivalent.
English language requirements
You can normally meet the English Language Proficiency (ELP) requirements for entry to most Charles Sturt University courses by doing one of the following:
Providing evidence of having completed a sufficient standard of study in English.
Obtaining Academic IELTS within the last 2 years, with a minimum overall score of 6 and no individual score below 5.5.
Obtaining a qualification deemed to be equivalent to Academic IELTS (and its minimum scores) by Charles Sturt.
Support
When it comes to postgraduate study, we understand that having the right kind of support is key to your success. You'll enjoy flexible learning that allows you to fit study into your life, at a time that suits you. Our team are only a phone call or email away and you can even use our online chat for any questions you may have. We can also help you connect with scholarships, grants, loans, and assistance that can make further study affordable. At Charles Sturt University, we're with you every step of the way.
Key points
Charles Sturt University is Australia's leading regional university. Charles Sturt campuses are small, friendly communities, based in vibrant regional Australian locations.
Charles Sturt University is #1 for graduate employment, More Charles Sturt grads get jobs faster than grads from any other university in Australia. (Good Universities Guide 2020/21).
Charles Sturt's approach to teaching and learning combined with hands-on experience ensures graduates have the best opportunities to kickstart careers in their chosen profession.
Last updated Jan 2021
About the School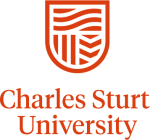 Join the university with the highest graduate employment rate in Australia* – more Charles Sturt University grads get jobs faster than grads from any other uni. Employers know Charles Sturt grads are ... Read More
Join the university with the highest graduate employment rate in Australia* – more Charles Sturt University grads get jobs faster than grads from any other uni. Employers know Charles Sturt grads are skilled, confident and ready to get to work.
Read less